Donald Trump, Sean Hannity Call Mueller Investigation a Witch Hunt. The Real Danger? It's a Fishing Expedition
It had been the worst day of his presidency, but Donald Trump's refrain last night, speaking before thousands of supporters in Charleston, West Virginia, hadn't changed a whit. His former campaign manager had been found guilty on eight counts of tax and bank fraud, and his former personal attorney had admitted in a plea deal that during the campaign, candidate Trump had directed him to make hush-money payments to cover up affairs with two women. No matter. "Where's the colloooosion," Trump said, drawing out the word in order to mock it and the investigation that so torments him.
But yesterday's disastrous legal events—from Trump's perspective anyway—underscore something that should by now be obvious. Robert Mueller's investigation into whether the Russian government interfered in the 2016 election and colluded with the Trump campaign is not, and has never been, solely about that. In the order that created the Mueller investigation, Deputy Attorney General Rod Rosenstein was explicit. Yes, Mueller was to look into Russian meddling (and he has) as well as any "coordination" between the Trump campaign and Moscow. But he also mandated that Mueller investigate "any matters that arose or may arise directly from the investigation."
Trump and his cheerleaders on Fox News and elsewhere repeatedly deride the Mueller probe as a witch hunt. But that's the wrong metaphor. Per the Rosenstein writ, fishing expedition is what they mean.
The investigation since it started has explicitly been a fishing expedition. It states no crime or alleged crime as the basis for the probe. (As Trump partisans love to point out, there is nothing in the U.S. criminal code about "collusion.") Anything that Mueller and his team come upon in the course of their open-ended investigation is fair game. Thus, Cohen cops a plea and alleges Trump directed to him make payments to Stormy Daniels and Karen McDougal. A jury finds Paul Manafort guilty of tax evasion and bank fraud related to his work for Kremlin-backed politicians in Ukraine well before the 2016 election.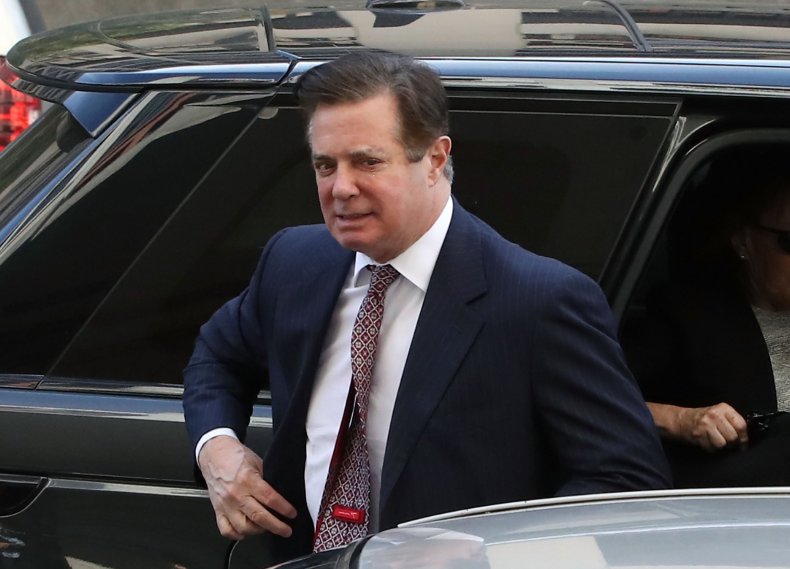 This is the president's problem. Any fishing expedition into Lake Trump, a deep, vast and murky body of water, is bound to catch something. Trump has had a long, litigious and well-documented career in New York City real estate, the casino business, entertainment and now, politics. None of those fields is populated by choir boys. He has fought with Wall Street's biggest investment banks; he has tried to do business in countries that make others cringe; condo projects with his name on them have hauled in money flowing out of deeply corrupt countries like Russia, Ukraine and China.
Did Donald Trump himself commit crimes in any of those spheres? None that we know of. Did people in his orbit? As of yesterday, we now know of two, Cohen and Manafort. Only Mueller and his team know if there are others, but the fishing so far appears to be pretty good.
And that's why the Trump team has made the investigation itself a target in the court of public opinion. Trump, while president, will not be charged let alone convicted of any crime. But he can be impeached—and impeachment is a political process. A senior official in the Trump campaign, who helps organize rallies like Tuesday night's in West Virginia, says the goal has been simple: Discredit the investigation, which "absolutely enrages" Trump, he says. Toward that end going forward, he expects there will be more "messaging" around what he calls "the origin story": how and why this investigation started (the implication being that Obama-era "deep state" officials—James Comey, Peter Strzok, Andrew McCabe et al.—were plotting from the beginning to sink the Trump campaign and then the Trump presidency). The "flimsy" grounds for granting a Foreign Intelligence Surveillance Act (FISA) warrant to eavesdrop on Trump campaign officials like Carter Page (a reference to the Steele dossier). The supposed "conflicts of interest" of both Mueller and his ostensible boss, Deputy AG Rosenstein. (How can Mueller fairly conduct an investigation into whether Trump "obstructed justice'' in firing former FBI director Comey when the two are such close friends? And since Rosenstein himself wrote the memo to Trump justifying the firing, should he not be a witness in the probe and thus recuse himself from overseeing it?)
All of this is already familiar to viewers of Fox & Friends and the other shows on the Trump-friendly cable network. Expect it to be "amped up" in the months ahead, the Trump campaign official says. "Believe me, he'll be tweeting about this more than ever," the official says. Because Robert Mueller's fishing trip is nowhere near over.