Trump Won't Fire Sean Spicer Because he Gets 'Great Ratings'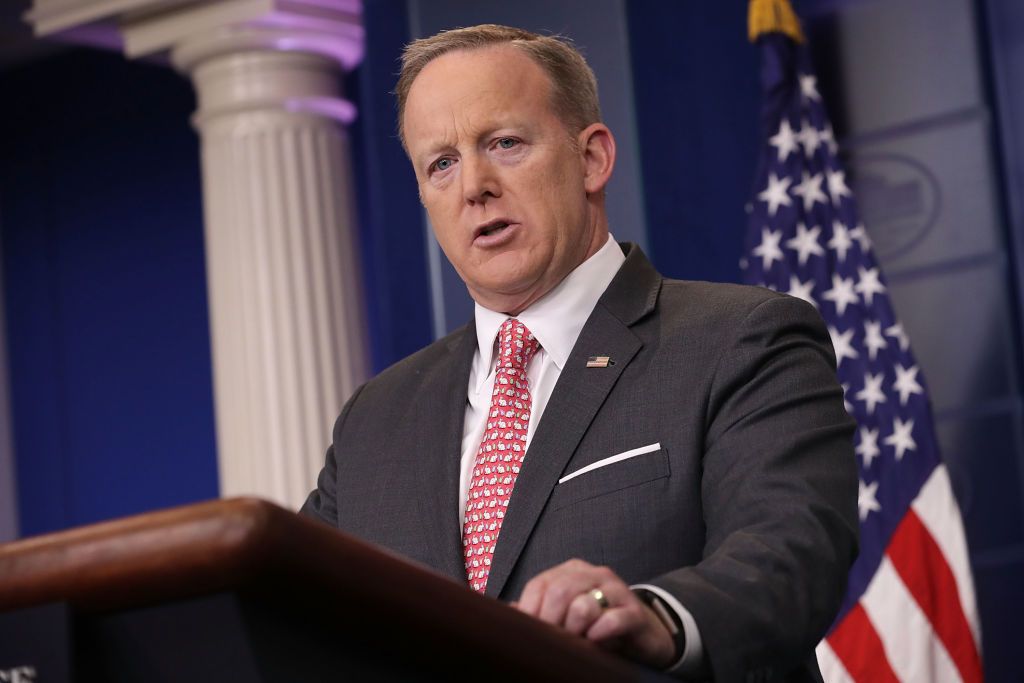 President Donald Trump has no plans to fire White House Press Secretary Sean Spicer because he believes his controversial spokesman gets good ratings.
"I'm not firing Sean Spicer," Trump said, according to the Washington Post. "That guy gets great ratings. Everyone tunes in."
Trump even likened his press secretary's daily news briefings to a soap opera, saying they claimed nearly as many viewers.
Spicer's briefings with the White House press corps have become notorious, largely becuase of his combative style, something parodied relentlessly by comedian Melissa McCarthy in recent satirical Saturday Night Live skits.
His suitability for the job has repeatedly come under question after he recently compared Syrian President Bashar al-Assad with Nazi dictator Adolf Hitler, and falsely claimed that Hitler didn't use chemical weapons during World War II. He went on to refer to concentration camps as 'Holocaust centers' when trying to clarify his remarks.
A former reality television star, Trump is a cable news junkie obsessed with ratings. He has taunted media organizations he perceives to be critical for their low ratings, and in an interview with Associated Press on Friday, controversially claimed that his television ratings were higher than broadcasts of the September 11, 2001 terror attacks in the United States.
When asked whether he thought he had changed how people vote, he pointed to his appearance on Sunday morning news programs such as Chris Wallace's Fox news show, remarking the rating were highest "since the World Trade Center. Since the World Trade Center came down. It's a tremendous advantage."
Trump reportedly takes a keen interest in how members of his team play on television, and it seems that the attention Spicer generates is for the time being enough to safeguard his position.
After Spicer's first press briefing in January, where he claimed that Trump's inauguration drew larger crowds than Obama's despite photographic evidence to the contrary, Trump reportedly expressed his displeasure at how his press secretary appeared, and Spicer addressed media the following day wearing a crisper, darker suit.