Will Trump See 'Star Wars: The Last Jedi'? Trump Once Slammed Obama for Seeing 'The Force Awakens'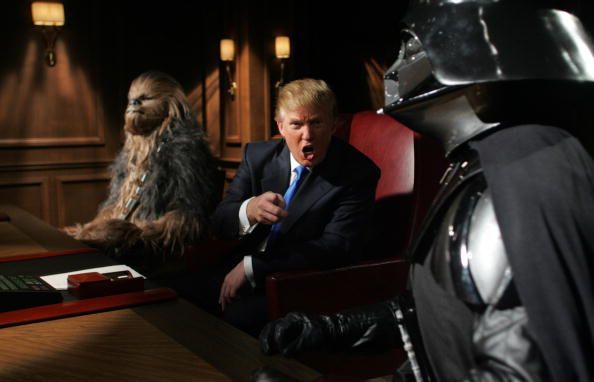 President Donald Trump and Star Wars have always had an interesting relationship.
The latest installment of the long-running space opera franchise, Star Wars: The Last Jedi, will be released Friday, but it's unclear if Trump will journey to a galaxy far, far away, like millions of other fans this weekend.
Instead of fighting the Galactic Empire, Trump once picked a fight with former President Barack Obama for watching the series.
While campaigning during the presidential race, Trump released a video criticizing Obama for supposedly prioritizing Star Wars over working on the battle against terrorism.
During a press conference in December 2015, Obama signed off by saying he was going to watch Star Wars: The Force Awakens. Trump's video begins with footage from the November 2015 Paris attacks and continues with footage from the San Bernardino, California, attack. The campaign video suggested that Obama was more focused on watching the movie than the war on terrorism.
"Our president is busy with another war," the ad said. "Time for a leader with real priorities. Trump. Make America great again."
But, years ago, the media franchise promoted its movies on The Apprentice, the once-popular TV show hosted by Trump.
During an episode titled "Store Wars" in 2005, contestants had to promote the release of Star Wars: Episode III—Revenge of the Sith on DVD and the Star Wars Battlefront II video game with posters. Lucasfilm, LucasArts and Trump joined forces to create the episode to challenge the contestants to creatively promote the in-home entertainment titles.
"Star Wars: Episode III is the biggest movie of the year and broke box-office records. It's the DVD event of the year, and the candidates really have their work cut out for them making sure they please the creators of the most successful entertainment franchise of all time," Trump said in a statement. "When someone gets fired in this episode, it's for a very good reason."