Donald Trump Seeks Top Security Clearance for His Children: Reports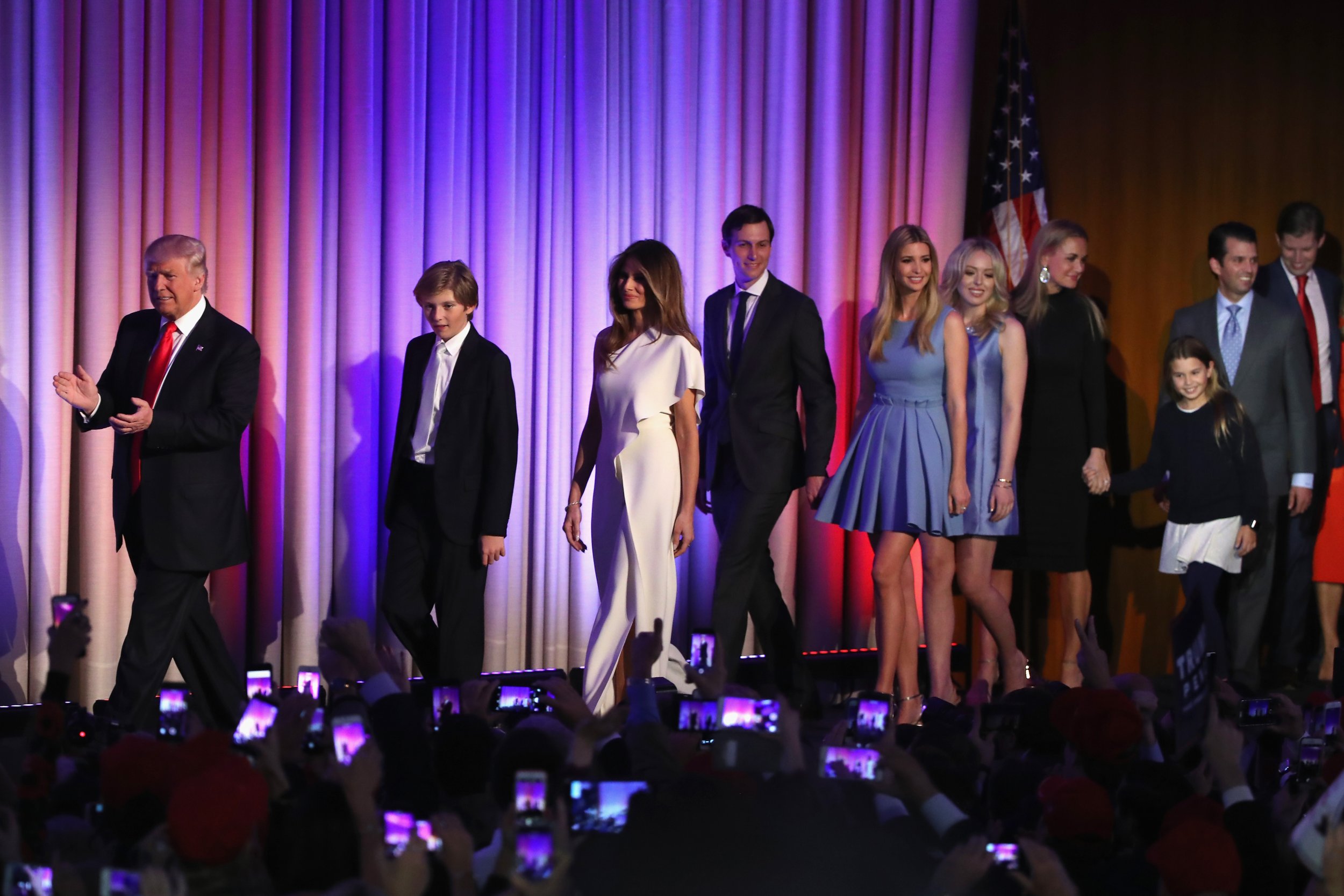 President-elect Donald Trump is reportedly considering requesting top-secret security clearances for his children and son-in-law, granting them access to classified information.
The permissions would be obtained for his sons Eric and Donald Jr. and daughter Ivanka, as well as her husband and Trump confidant Jared Kushner, CBS News and CNN reported Monday.
All have acted as advisors to Trump on the campaign trail and form part of his transition team as he prepares to enter the White House in January after his November 8 victory over Hillary Clinton.
In order to secure the requisite clearance, Trump's children would need to complete the security questionnaire (SF-86) and any passes would be subject to the relevant background security checks.
Trump has previously said that none of his children will serve in prominent roles in his administration, instead running his family business.
Ivanka has stated that she does not want a prominent role in her father's cabinet, telling CBS's 60 Minutes: "I'm going to be a daughter. But I've said throughout the campaign that I am very passionate about certain issues. And that I want to fight for them."
An official from Trump's transition team told reporters Monday that the children have not started filling out the paperwork and the request had not been filed. "That's not something I'm expecting right now," the official said.
A 1967 law forbids the president from employing their immediate family members in the government and anyone with top security clearance must be an employee of the government in some form.
While Trump's children were key aides in his ascent to the Oval Office, it is uncommon for first family members to be in-the-know about government policy. Such a deep involvement would raise questions about conflict of interest if they were managing the family business at the same time.
But experts in security-clearance law have argued it will not be possible for Trump to obtain the clearances for his family in any case because of the 1967 "nepotism law."