Trump Presidency Could Be Derailed by This Unknown Missouri Attorney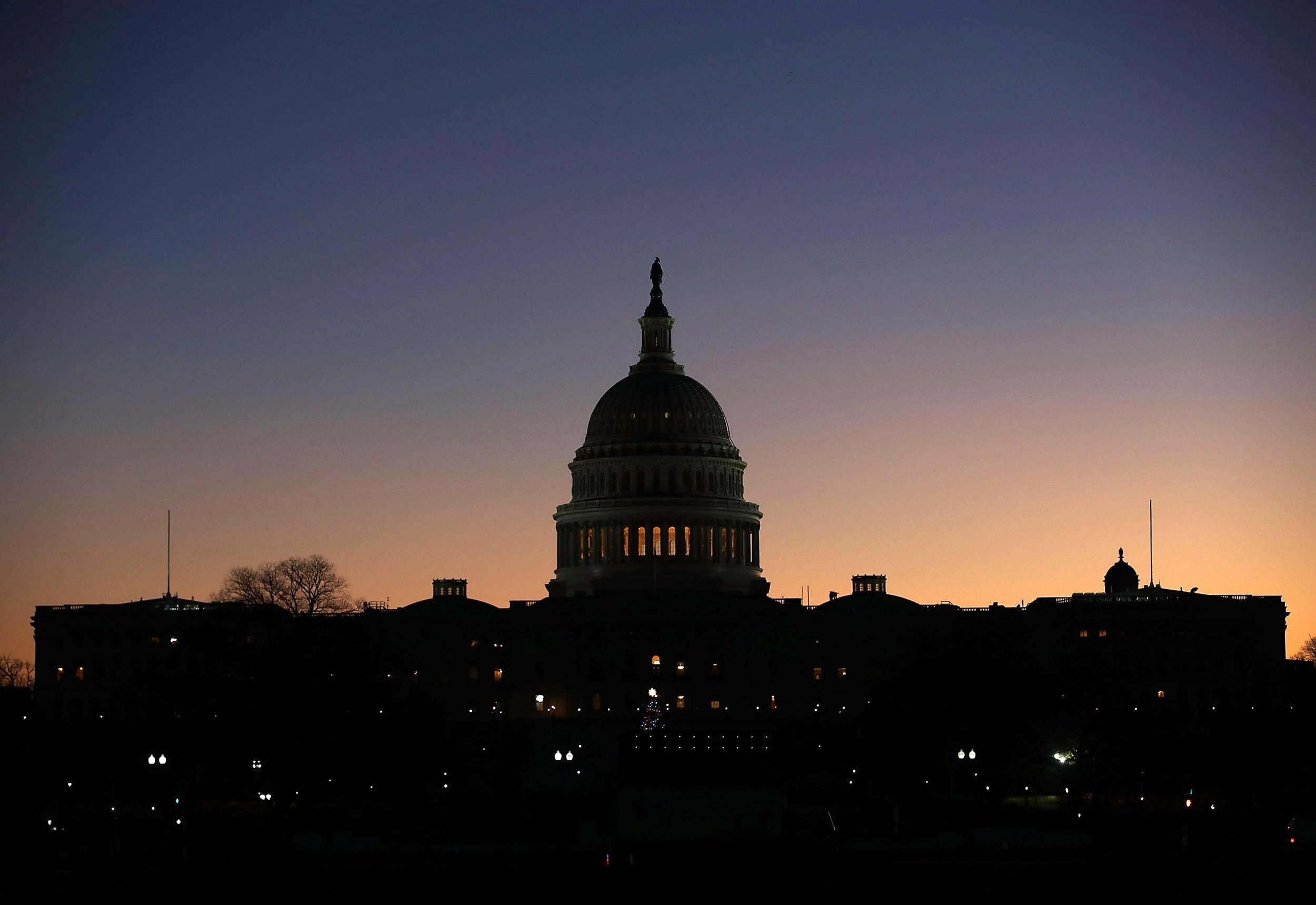 In 2018, even the smallest shake-up to any single Senate race could be the difference in determining which party holds majority control come January 2019. And President Donald Trump's agenda hangs in the balance.
A Republican Senate could repeal Obamacare, secure funding for a border wall and undo hundreds of environmental regulations. A Democratic Senate, on the other hand, could spend 2019 ensuring that Trump is a one-term president.
Related: Roy Moore 2.0: This Arizona Republican could cost the GOP the Senate
This year, there are expected to be no fewer than 10 races, which each party plans to closely contest. And in each race, candidates will likely bill their contest as the most important election this cycle.
In Missouri, that may very well be true.
Meet Craig O'Dear, an unknown attorney from Kansas City who could decide the fate of Trump's presidency. O'Dear, who would run as an independent candidate, announced last week that he has formed an exploratory campaign committee while making a final decision on whether to run for a Missouri Senate seat.
The 60-year-old joins the race unknown to most Americans and to many within the state, yet he may very well hold Trump's legacy in his hands. In a race expected to be one of the most high-profile contests of the 2018 midterm elections, O'Dear's likely entrance has turned an already precarious situation for both parties into even more of a crapshoot.
"O'Dear has the potential to shake up the race," said Nathan Gonzales, editor and publisher of Inside Elections With Nathan Gonzales. "In a close race, everything matters."
The battle for the Show Me State has been clearly defined for months, with Democratic incumbent Senator Claire McCaskill expected to face Missouri Attorney General Josh Hawley, the likely Republican candidate. Though the election is still 10 months away, strategists on both sides of the aisle expect the final margin of victory to be razor-thin, resembling McCaskill's 2006 victory, when she won by just more than 2 percentage points.
Two new polls out since the beginning of the year lend credence to that hypothesis. A poll from the Republican-leaning Remington Research Group, conducted in early January, gave Hawley a 49-45 lead over the incumbent. Conversely, a poll from the Democratic-leaning Public Policy Polling gives McCaskill an edge, showing her with a slim 45-44 advantage.
Geoffrey Skelley, associate editor of Sabato's Crystal Ball at the University of Virginia Center for Politics, highlighted the unpredictable nature of an O'Dear candidacy.
"If O'Dear takes disproportionately from Hawley or McCaskill, that could potentially swing the race," Skelley said. "In a race that is close, if there is some of that, it might be bad" for either candidate.
Skelley further stressed that Democrats need to hold on to the seat to have any chance of securing a Senate majority.
Even with a Republican Senate majority, Trump has had a difficult time pushing through much of his agenda during his first year, often blaming the filibuster rule and calling on Senate Majority Leader Mitch McConnell to repeal it.
If Democrats take control of the upper chamber, Trump will find it almost impossible to get his legislative agenda through Congress. His two biggest achievements, the passage of a tax bill and the confirmation of Supreme Court Justice Neil Gorsuch, only barely passed the Senate. A Democrat-controlled Senate would have no incentive to do the president any favors ahead of the 2020 election and would likely refuse to hand him any significant legislative victories.
Republicans currently control the upper chamber by the thinnest of margins, holding 51 seats to the Democrats' 49. For Democrats to wrest majority control from the Republicans, they would need to pick up two Republican-held seats while successfully retaining each seat they are defending. Such a scenario is essentially impossible without a McCaskill victory in Missouri, an outcome made even more uncertain with the addition of a wild card like O'Dear.
While he hasn't yet made an official decision to run, in an interview with Newsweek last week, O'Dear signaled that his mind was all but made up.
"I think the likelihood is very high," O'Dear said, putting the chances somewhere between 75 and 90 percent when asked if he would run. "My intention is to continue down this path."
Despite O'Dear's insistence that he sees a path to victory, he lacks the funding, statewide connections and campaign apparatus to pose a serious threat to the well-organized McCaskill and Hawley.
O'Dear does have the backing of the independent Centrist Project, which has sought to recruit a slate of independent candidates for the midterms, but said he is not expecting to receive substantial financial support from the organization. History is also against him. Third-party candidates seldom win statewide political races, and just two independent senators currently sit in Congress.
But for outsiders, it is not as a possible victor but as a potential spoiler that his candidacy is most compelling. That potential is only heightened by his bipartisan policy views, which could help the likely candidate siphon off votes from both leading candidates.
On immigration, O'Dear acknowledges the need to reform the immigration system and secure the country's borders, but he says, "That does not require an expensive and impractical 2,000-mile wall along the border." On guns, O'Dear writes that his is a gun-owning family and he respects the Second Amendment but he is disappointed that it is nearly impossible "to even have a public discussion about any gun safety issue."
In many ways, O'Dear is representative of the unprecedented polarized political environment under Trump.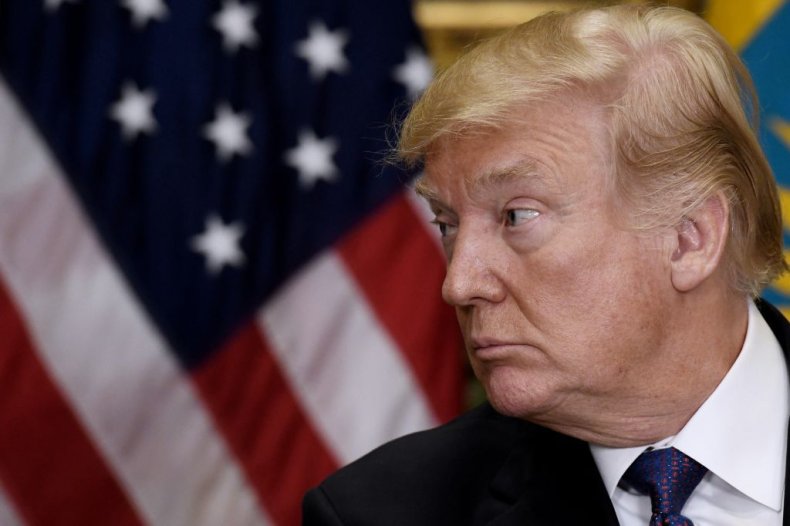 Despite being a self-described longtime conservative Republican, O'Dear donated to Hillary Clinton during her 2016 run for president. This is already being used as ammunition by both leading candidates.
The McCaskill campaign is seeking to paint O'Dear as a staunch conservative driven out of the party by an unpopular president.
"It's not surprising that another lifelong Republican is abandoning their party because of Donald Trump," Meira Bernstein, communications director for the McCaskill campaign, said. "This is a fight over the soul of the Republican Party."
But the Hawley campaign has other ideas, describing the race as a battle between McCaskill and O'Dear for Democratic votes.
"Sounds like another Hillary-loving liberal to me," Kelli Ford, spokeswoman for the Hawley campaign, said. "We look forward to watching the trial lawyer and Senator McCaskill compete to be the liberal standard-bearer."