Donald Trump Set to Expand China Trade War. What Does It Mean for You?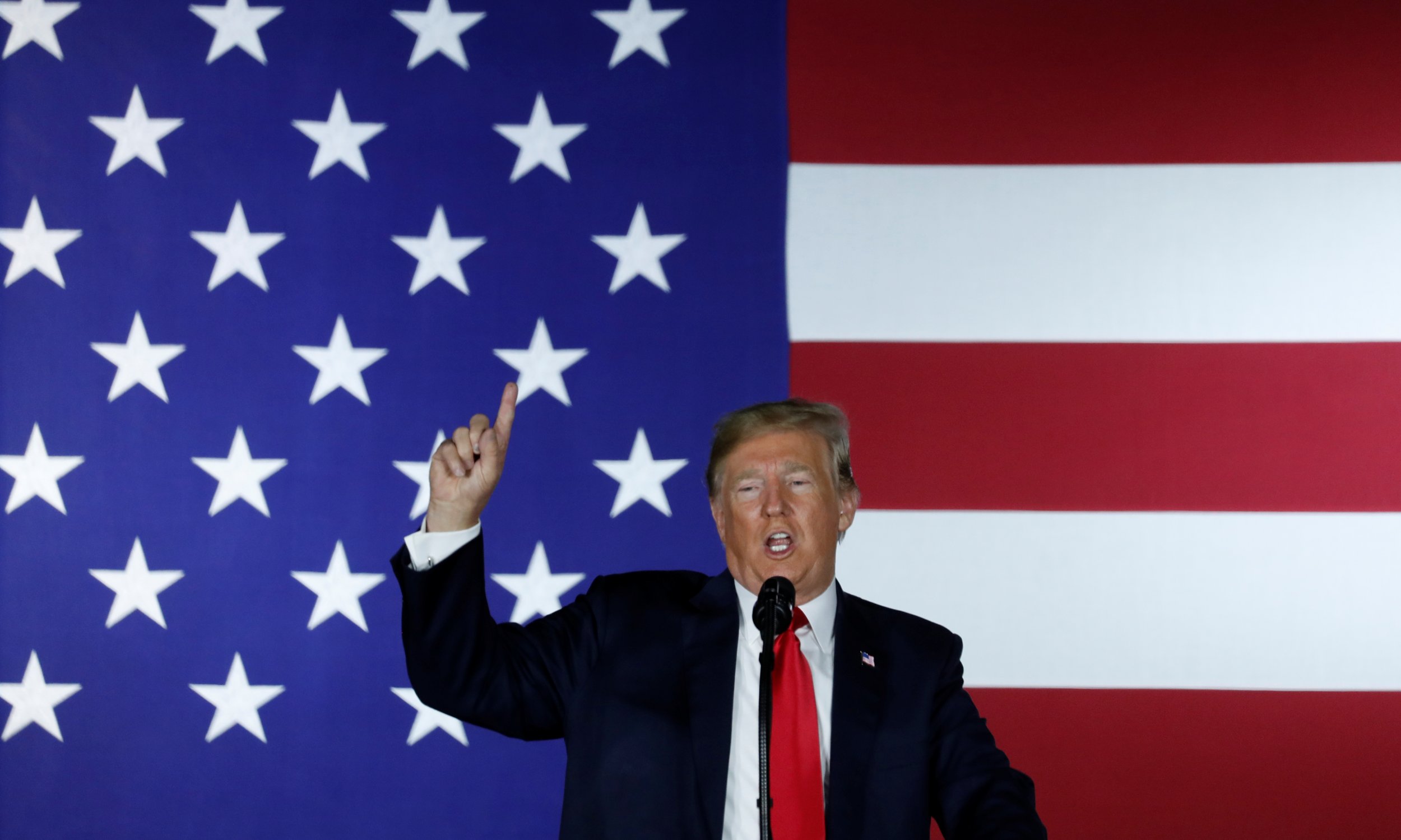 President Donald Trump is ready to expand tariffs on China, targeting virtually all imports from the country, despite warnings from Apple that an incoming trade war will increase the prices for its products in the U.S.
Trump made the announcement on Air Force One while on his way to North Dakota telling reporters that his administration was already close to imposing $200 billion worth of tariffs on Chinese goods imported to the U.S. but also suggesting another package, worth $267 billion, could also follow.
"I'm being strong on China because I have to be," Trump said, according to a White House transcript of his answers to reporters. "Nobody has done what I've done. And the $200 billion we're talking about could take place very soon, depending on what happens with them. To a certain extent, it's going to be up to China…And I hate to say this, but, behind that, there's another $267 billion ready to go on short notice, if I want. That totally changes the equation."
Trump once again complained that the U.S. buys $500 billion worth of goods from China a year, which is considerably less than what the U.S. sells to it, estimated at $165 billion. The recent peak in economic tensions because of Trump's tariffs has not yet dented China's trade surplus with the U.S. In fact, it hit $31.05 billion in August, up from $28.09 billion in July, according to customs data released on Saturday. China's surplus with the U.S. has risen by almost 15 percent over the first eight months of 2018.
The trade dispute runs deep and long precedes the Trump administration. It stems from complex issues such as restrictions on access to Chinese markets by U.S. companies, as well the problem of intellectual property protection for American products, among others.
China has already threatened to hit back at the U.S. with duties on $60 billion of goods, imposing levies on more than 5,000 goods imported from the U.S., such as aircraft, soya bean oil, smoked beef, coffee and flour.
In a letter to the U.S. Trade Representative's Office, tech-giant Apple warned that U.S. tariffs could actually cost American consumers more, increasing the prices of products such as the Apple Watch , HomePod, AirPods and Mac mini. The letter requested that the "U.S. government to "reconsider these measures and work to find other, more effective solutions that leave the U.S. economy and U.S. consumer stronger and healthier than ever before."