Donald Trump Set to Follow Barack Obama's Christmas Tradition as President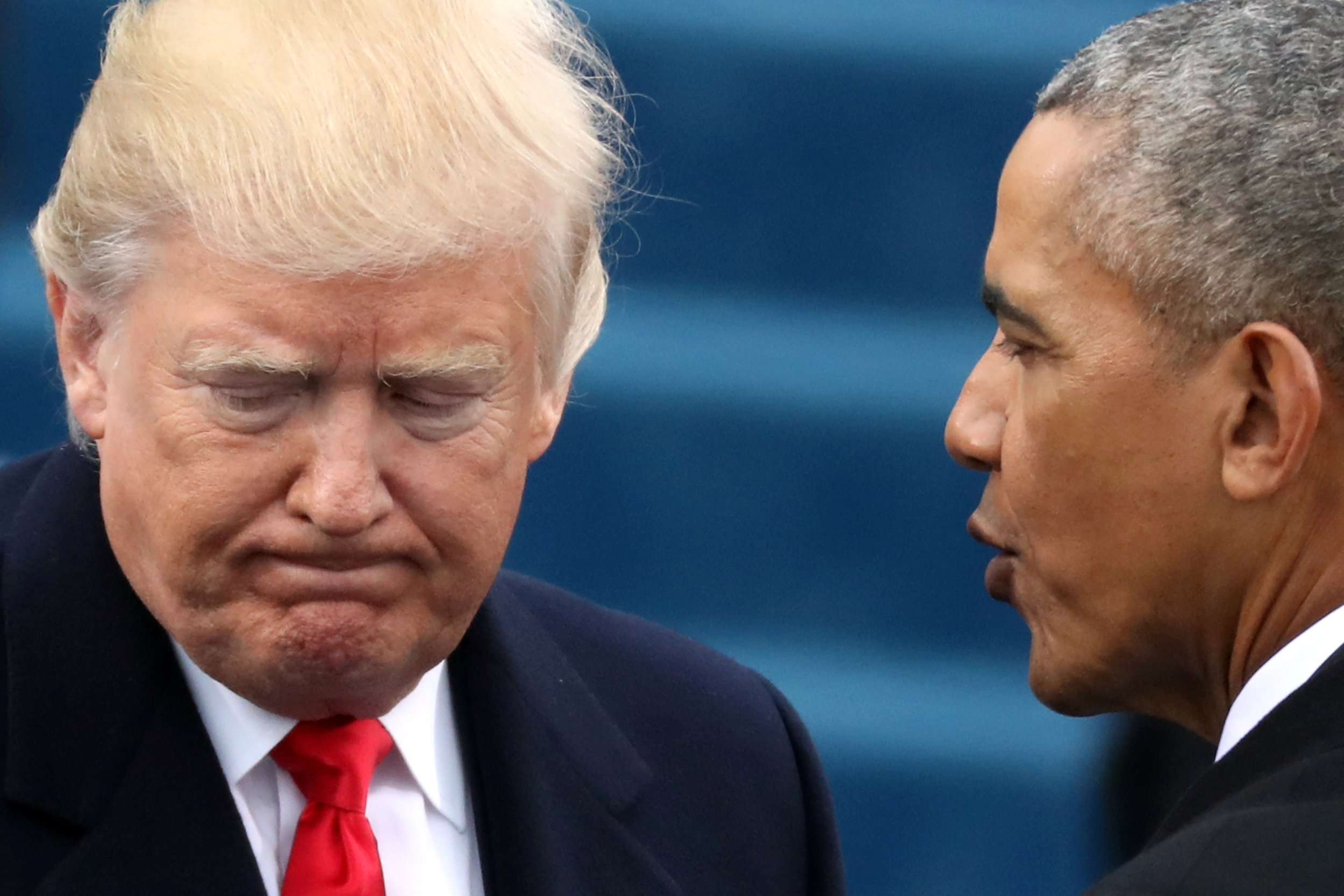 President Donald Trump may be taking a leaf out of his predecessor's book and leaving the White House for the Christmas holidays.
Barack and Michelle Obama tended to spend Thanksgiving in the White House and Christmas in Hawaii, but Trump appears set to be in Florida on December 25, just as he was during Thanksgiving.
No official announcement has come from the White House about Trump's exact movements during the Christmas holidays, but a VIP movement alert for Palm Beach from Friday to January 1 sent by the Federal Aviation Administration, The Palm Beach Post reported.
First lady Melania and son Barron have already been spotted in Florida this week, with the president expected to join his wife and son at his exclusive Mar-a-Lago resort ahead of the weekend.
The first family often take a break from Washington D.C. in late December, with George W. Bush and family often spending Christmas at Camp David in Maryland, not far from D.C., so that staffers were able to be close to their families during the holidays. Bill Clinton and family tended to stay at the White House.
But Trump is unlikely to be concerned with past traditions, having already broken a festive custom of the White House by changing the date of its Christmas tree delivery, which is usually received by the first lady the day after Thanksgiving.
Since Melania and Donald Trump had left for Mar-a-Lago to celebrate Thanksgiving in slightly warmer climes, the tree was delivered to the White House three days early.
Despite leaving the White House for his exclusive resort, the president has insisted he's a big fan of Christmas, pledging during his campaign that he would be "bringing back" the phase "Merry Christmas" to replace the "Happy holidays" alternative that he finds too politically correct.
"We're saying, 'Merry Christmas!' again," he told supporters in October, the BBC reported, forgetting that former president Barack Obama had been known to wish the country a Merry Christmas in his festive address.