Video: Seth Meyers Gives Props to Donald Trump's Masters Prediction—'If Being President Was Answering Golf Questions, This Guy Would Be George Washington'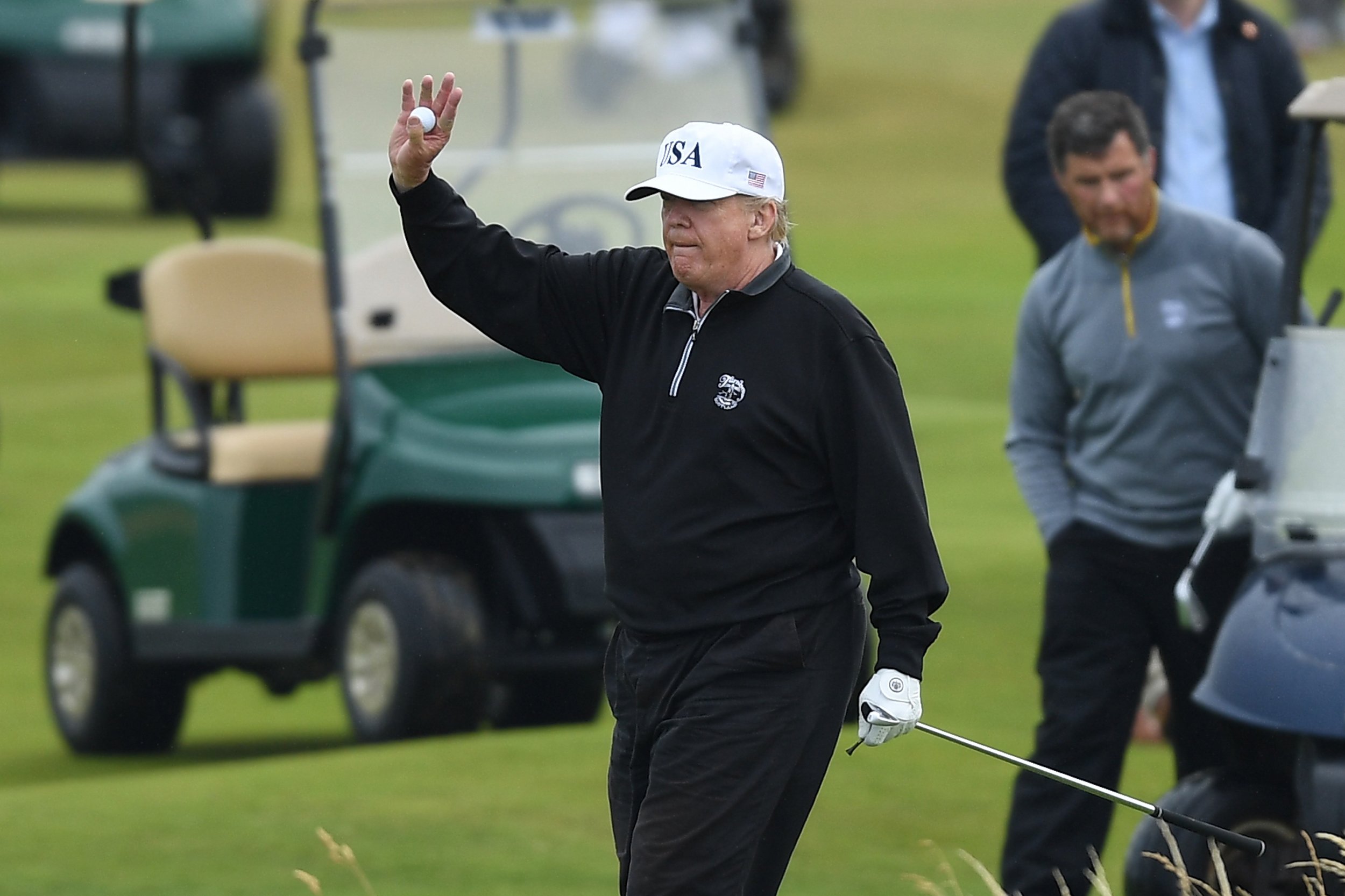 Seth Meyers has suggested that if a president's profile was measured in terms of golf knowledge, Donald Trump would be on par with George Washington.
Trump's passion for golf is well renown and, with the Masters starting earlier this week, he was asked for some predictions ahead of the first major of the year.
"There's 15 players capable of winning and I guess you can say there are a lot more than that," Trump told reporters during a break in a meeting with South Korean President Moon Jae-in.
"I don't think a field for the Masters has ever been that deep."
The President then singled out Phil Mickelson, Tiger Woods and Dustin Johnson as some of the players to watch during the tournament.
"You have so many great players," he added.
"They're younger, they're stronger and they've never hit the ball this long, they've never hit the ball this accurately and they've never putted better than they do now.
"I think it's going to be a great Masters."
A clip of the interview was played on the Late Night with Seth Meyers show, where the host suggested Trump was a lot better at discussing golf than he was at talking about his policies.
"That is the most coherent answer he's ever given, and he wasn't even that coherent," he said.
"If being president was just answering golf questions, this guy would be George Washington."
The graphic below, provided by Statista, illustrates the amount of golf Donald Trump has played during his first two years in office, compared to former President Barack Obama.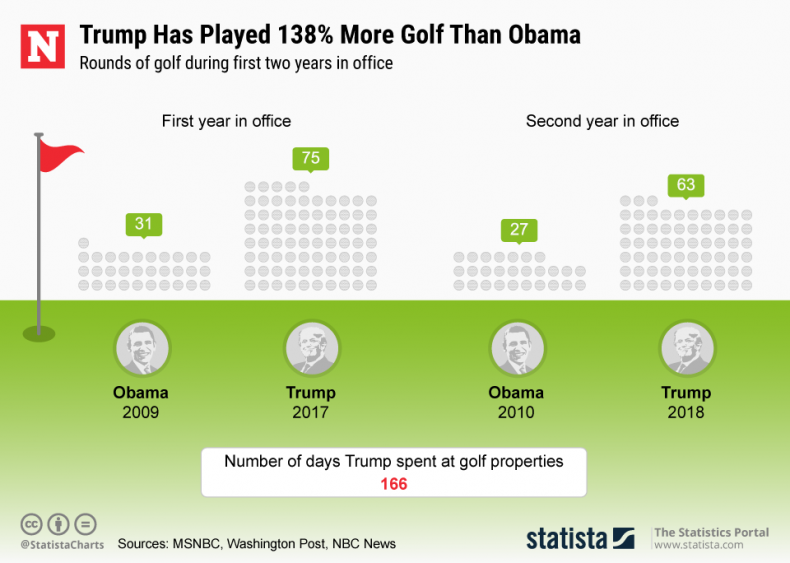 The three players singled out by Trump all enjoyed an excellent opening round at Augusta National Golf Club in Augusta, Georgia.
Five-time major winner Mickelson shot a 5-under-par 67, his best opening round at Augusta since 2010, when he won his third Green Jacket.
Mickelson trails leaders Brooks Koepka and Bryson DeChambeau by one shot and is one shot ahead of Johnson, who finished a 4-under alongside Ian Poulter.
"The greens are softer than they've ever been, and they're not as fast as they normally are," Mickelson told Golf Digest. "So today was a day to take advantage of it. I'm sure they'll get firmer and faster as the week goes on. But you could get after the pins and you could putt aggressively."
Along with reigning Open champion Francesco Molinari, Woods was among the 10 players who finished with a 2-under-par 72.
The 14-time major champion was pleased with his effort and there was a particularly encouraging omen from his opening round, as he shot 70 on the first day in each of the three times he won at Augusta.
"I've shot this number and won four coats," Woods was quoted as saying by ESPN. "So, hopefully, I can do it again."
Johnson and DeChambeau will be out on the course again at 10:42 a.m. today, followed by Mickelson, Justin Rose and Justin Thomas at 10:53 a.m.
Co-leader Koepka follows at 11:04 a.m. alongside Jordan Spieth and Paul Casey, while Woods will be out in the penultimate group of the day alongside Haotong Li and Jon Rahm.
This article was updated to include an infographic.