Video: Seth Meyers Says Pelosi Schooled Trump—'He Looks Like He Just Had a Panic Attack in a Steam Room'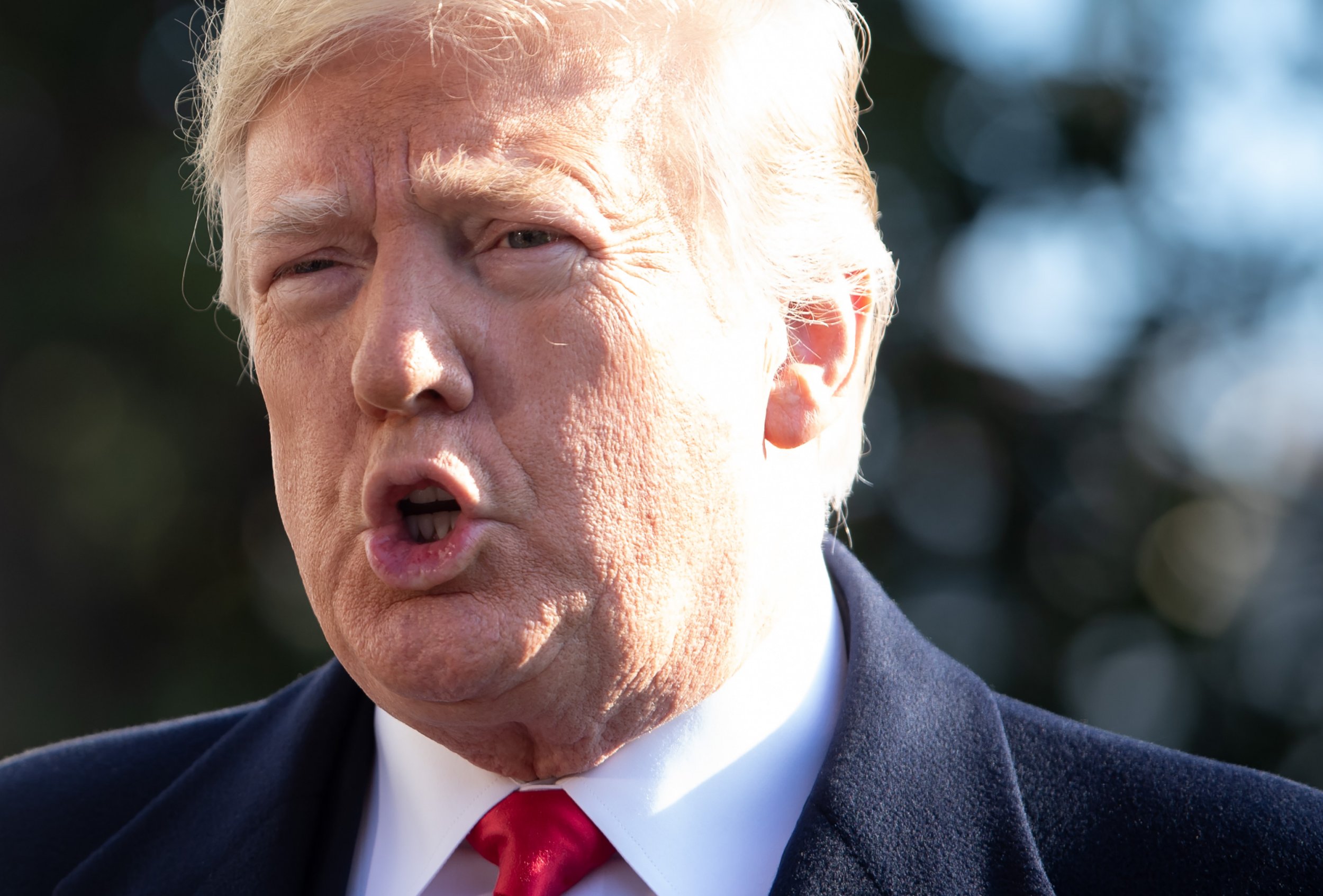 Seth Meyers has called out President Donald Trump for his performance during an on-camera sparring match with Nancy Pelosi and Chuck Schumer on December 11.
Pelosi does a much better job than Trump of keeping cool during such tense exchanges, the comedian claimed on Monday's Late Night with Seth Meyers.
Showing a photo of each politician—Pelosi adjusting her sunglasses and Trump addressing an audience—Meyers quipped: "He looks like he had a panic attack in a steam room, and she looks like Neo from The Matrix if he shopped at Talbots."
Referencing the pair's now-infamous border wall debate, he added: "Trump is so easy to beat in these situations that in last week's tense meeting in the Oval Office, Pelosi called the potential government shutdown a Trump shutdown, and Trump was annoyed that Pelosi beat him to the punch."
During the meeting, Pelosi a potential government shutdown over funding for Trump's proposed U.S.-Mexico border wall a "Trump shutdown."
"Wait a minute. Did you say Trump…Oh. That's what I'm gonna call it," the president responded.
"Oh were you?" Meyers said. "Trump's like a guy who gets checkmated in chess and says, 'I was gonna say that.' And then you'd say, 'Why would you say that? You didn't checkmate me.' Then he'd just eat all the pieces."
The comedian went on to criticize Trump and his loyalists' changing rhetoric about his involvement in the hush money scandal that recently saw his ex-lawyer Michael Cohen sentenced to three years in prison.
Meyers showed a clip of Trump denying he directed Cohen to act on his behalf with regards to payments that violated campaign finance rules. "Let me tell you. I never directed him to do anything wrong. Whatever he did, he did on his own. He's a lawyer. A lawyer who represents a client is supposed to do the right thing. That's why you pay them a lot of money, et cetera, et cetera," the president told Fox News on Thursday.
"I think, by 'et cetera, et cetera,' you mean because it's illegal," the comedian joked, adding, "Only Trump could 'et cetera, et cetera' the law."
Trump's lawyer, Rudy Giuliani, dismissed the severity of the president's alleged behavior during the hush money scandal, Meyers continued. "Giuliani is saying… So what if it was illegal? Nobody died," the comedian said, referring to a Wednesday interview with The Daily Beast in which Giuliani told the publication: "Nobody got killed. Nobody got robbed... This was not a big crime."