Donald Trump Sexual Assault Claims: 'He Was Like An Octopus—His Hands Were Everywhere'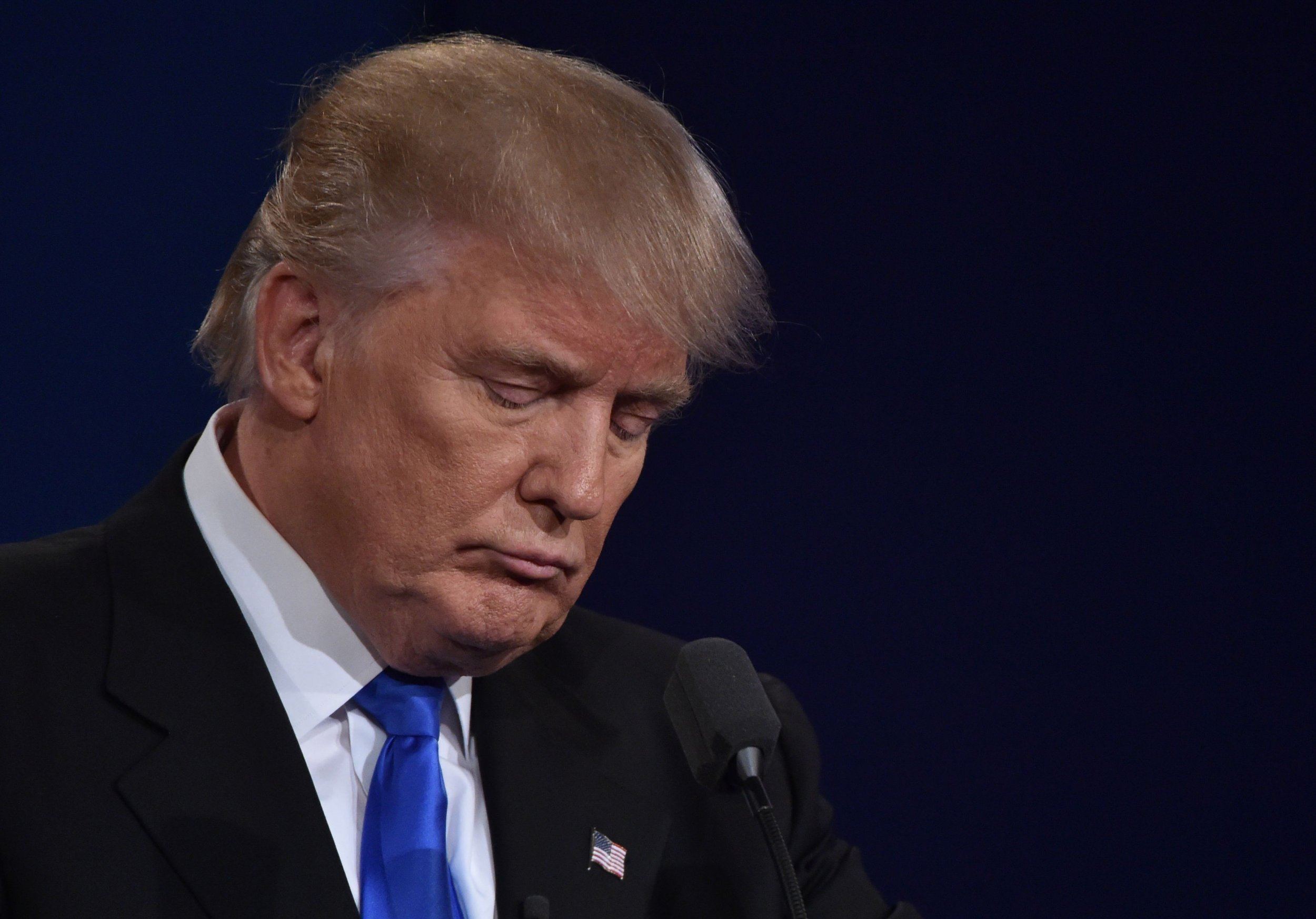 Donald Trump is facing serious allegations of inappropriate sexual contact.
The New York Times claims to have spoken to two women who say that the Republican presidential runner groped or kissed them during two separate incidents, one in 1980 and another in 2005.
Jessica Leeds, 74, from Manhattan, said she had been sitting next to Trump in the first-class cabin of a flight to New York when he lifted the armrest and began to touch her. She said the incident happened in 1980, when she was 38.
"He was like an octopus...his hands were everywhere," she said. "It was an assault."
The second woman, Rachel Crooks, was a 22 year old working as a receptionist at Bayrock Group, a real-estate company based in Trump Tower, in Manhattan, when she claims Trump kissed her on the mouth without permission while in an elevator in 2005.
"It was so inappropriate," Crooks told the NYT. "I was so upset that he thought I was so insignificant that he could do that."
Trump's campaign has rejected the claims, describing the NYT article as "defamatory."
Other reports to have emerged in the last week:
The Guardian quoted an unidentified contestant in the Miss USA 2001 pageant as saying the mogul walked in on her and a fellow contestant while they were naked. "He walked in, he stood and he stared," she said.
CBS News reported on video footage from 1992 in which Trump sees a group of young girls and says about one of them: "I am going to be dating her in 10 years."
According to Yahoo News, Cassandra Searles, who was Miss Washington 2013, in a comment on a Facebook post said Trump "continually grabbed my ass and invited me to his hotel room."
People magazine reporter Natasha Stoynoff said Trump forced himself on her shortly before she was due to interview him and his wife in 2005.
Late last week, a video shot in 2005 emerged that showed Trump making obscene remarks about groping women.
He apologized for the comments but described them as "locker-room talk."