Trump: Close Down Some Mosques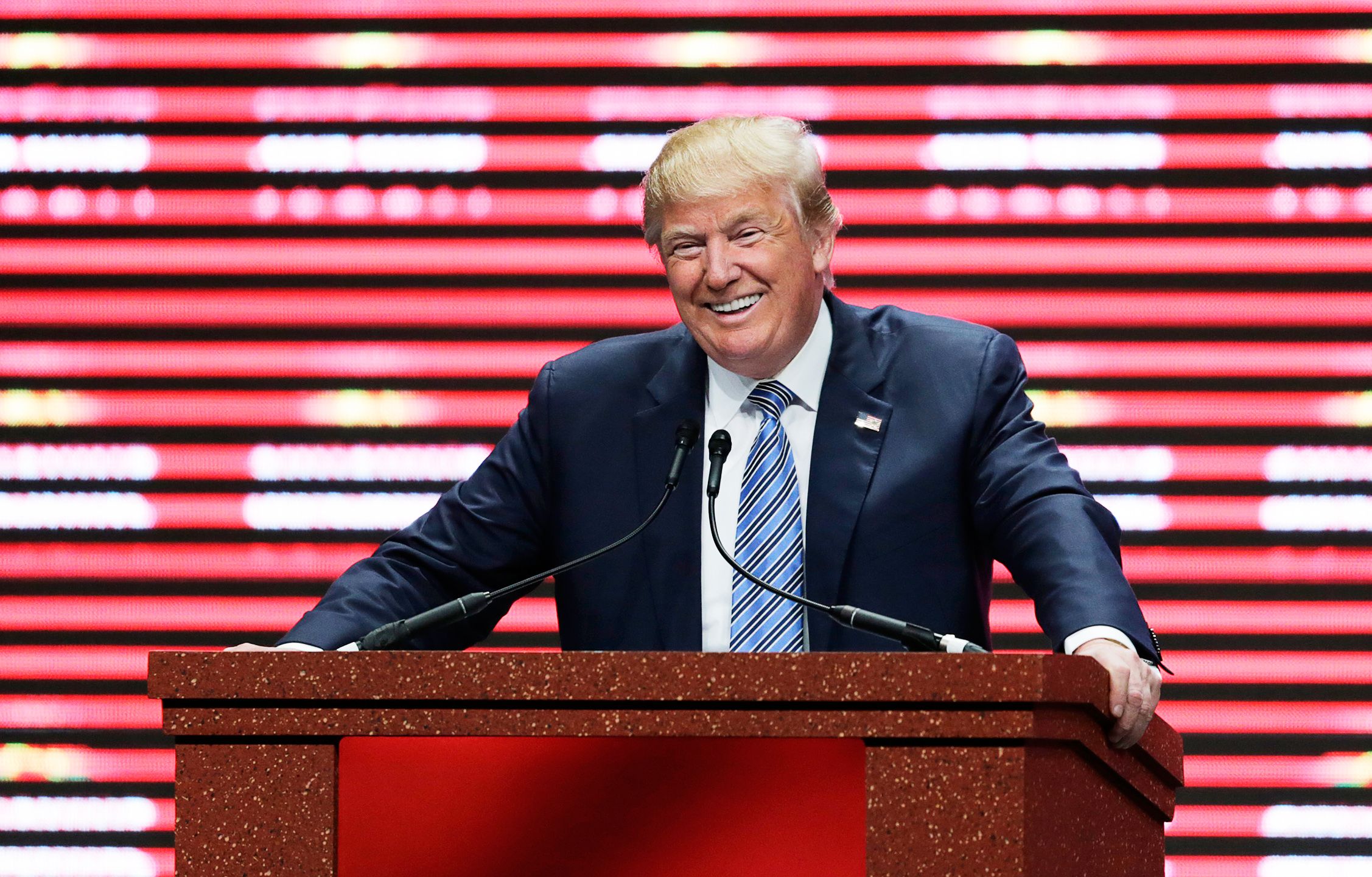 Speaking to Fox News's Sean Hannity on Tuesday, Donald Trump said that the U.S. government should consider closing down some Muslim mosques in response to attacks that claimed at least 129 lives in Paris last Friday.
"Nobody wants to shut down religious institutions or anything, but you know, you understand it. A lot of people understand it. We're going to have no choice," Trump said.
Earlier this week, he had expressed a similar sentiment during an interview with MSNBC. At first, Trump seemed to be advocating for surveillance of mosques and hinting that shutting some down could be an option. It's now clear that he thinks the U.S. should move in that direction.
"There's absolutely no choice. Some really bad things are happening, and they're happening fast," he told Hannity.
In a radio interview Tuesday, Trump hinted that the Obama administration has been disproportionately sending Syrian refugees to states with Republican governors "because they know the problem." The U.S. has accepted about 2,000 displaced people from Syria, and the administration aims to increase the number to 10,000.
Earlier this year, Trump nodded along as a supporter at one of his rallies said that the U.S. has a problem with Muslims.
"We need this question," Trump said. During the 2012 campaign season, he was a vocal proponent of the "birther movement," a conspiracy theory alleging that President Barack Obama was a secret practicing Muslim (and not an American citizen).
Speaking to MSNBC on Monday, Trump argued that "you're going to have to watch and study the mosques.… Under the old regime [of former New York City Mayor Mike Bloomberg] we had tremendous surveillance going around and in the mosques in New York City."
Trump has called the teachings of some Muslim religious leaders in the U.S. "hateful" enough to justify clamping down on places of worship, and suggested that the current administration doesn't understand the levels of vitriol being preached.
Ben Carson has recently challenged Trump in the polls, most notably in Iowa, but the real estate mogul is again the front-runner for the GOP nomination.