Donald Trump Slammed Michelle Obama For Eschewing a Head Scarf, Which Melania Just Did in Saudi Arabia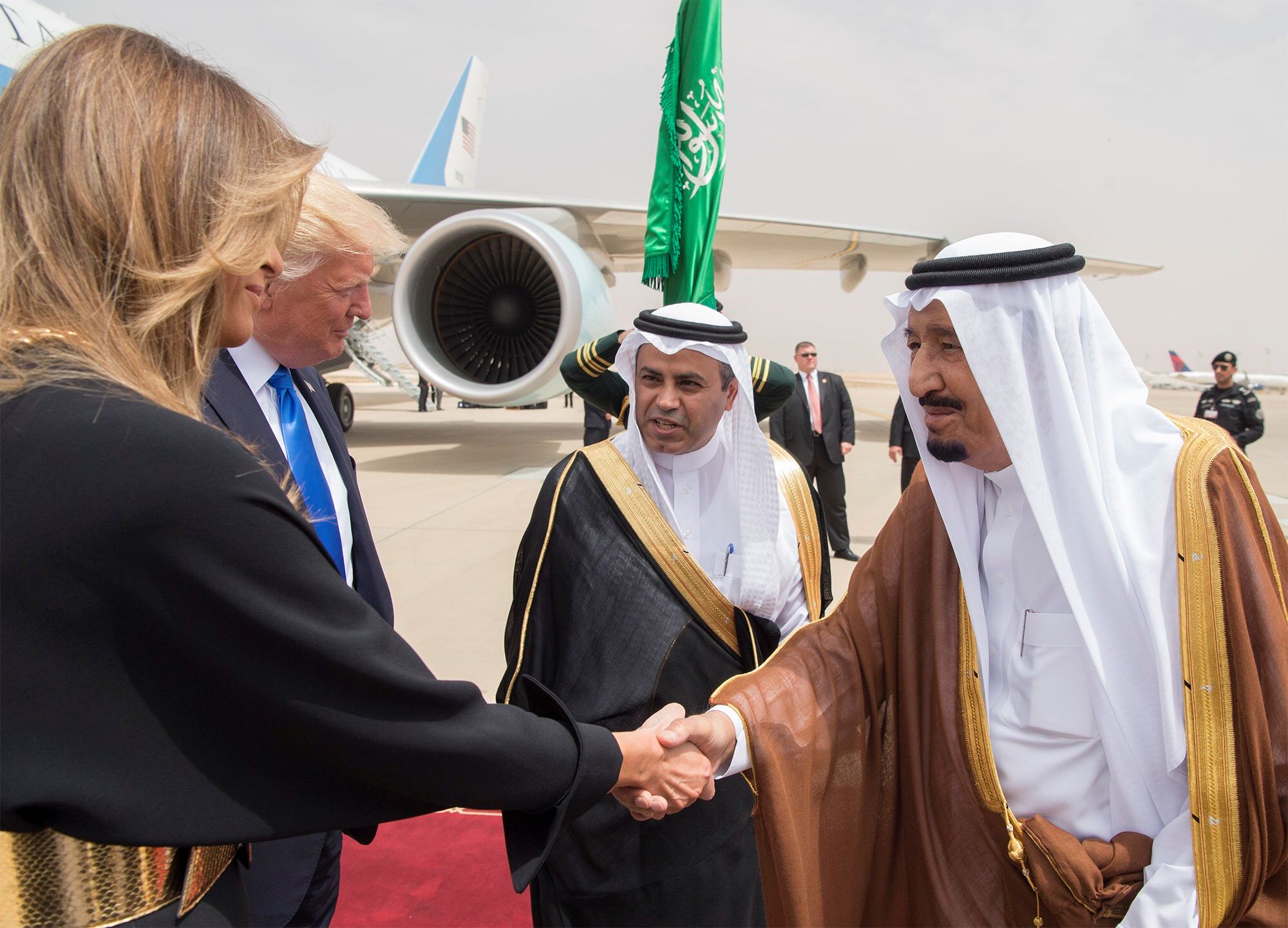 Two years ago Donald Trump, then just a reality TV star with political ambitions, decided to tweet about the First Lady Michelle Obama's decision to not wear a head scarf during a trip to Saudi Arabia.
"Many people are saying it was wonderful that Mrs. Obama refused to wear a scarf in Saudi Arabia, but they were insulted. We have enuf enemies," he posted.
Saturday, now-president Trump visited Saudi Arabia, and his wife, First Lady Melania Trump, opted to not wear a head scarf.
Reporter Joyce Karam pointed out on Twitter Saturday that no first lady (including Barbara Bush, Laura Bush, Hillary Clinton and Obama) wore a head scarf in Saudi Arabia. Both first lady Melania and Trump's daughter Ivanka, who has an office in the White House, chose to not wear scarves.
But Obama was still praised by some for her choice in 2015. The Washington Post, running a piece titled "Make no mistake: Michelle Obama just made a bold political statement in Saudi Arabia," argued the first lady sent a message to a society where women live under "system of male guardianship."
"Obama is much more associated with clothes and fashion; she sets trends and boosts brands," wrote Nia-Malika Henderson. "And in the age of social media, she has an unparalleled global audience."
Some in Saudi Arabia were reportedly angered by Obama's decision to forego a head scarf, but she drew praise from across the political spectrum in the U.S. (outside of Republican Trump).
"Kudos to First Lady Michelle Obama for standing up for women worldwide," posted Sen. Ted Cruz (R-Texas) to Facebook.
While the country has strict rules for women, Saudi officials did say it would be fine if Melania opted to not wear a head scarf. Saudi minister of foreign affairs, Adel bin Ahmen Al-Jubier, said to reporters "We welcome any style of clothing," and the the government "usually doesn't demand" but rather makes "suggestions" to visiting dignitaries who are women, according to ABC News.