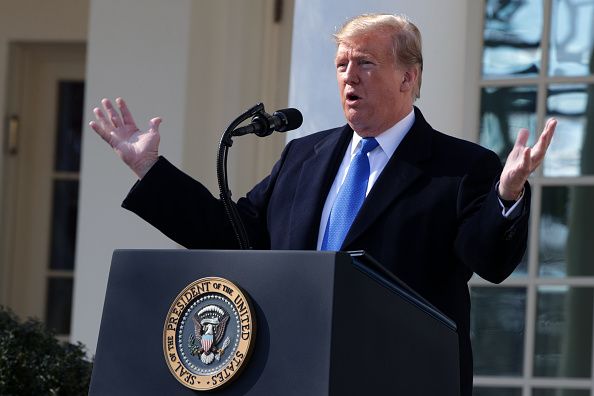 During a long speech in the Rose Garden on Friday, President Donald Trump claimed that he was responsible for saving about 3 million people in Syria from being slaughtered.
Addressing representatives of the media during a news conference at which he declared the situation at the southern border a national emergency, the president noted that, unlike his predecessor, President Barack Obama, he would likely never win the Nobel Peace Prize, despite his efforts to promote world peace.
"They gave it to Obama. He didn't even know what he got it for. He was there for about 15 seconds and he got the Nobel Prize. He said, 'Oh, what did I get it for?'…With me, I probably will never get it. But if you look at Idlib Province in Syria, I stopped the slaughter of perhaps 3 million people. Nobody talks about that," Trump said.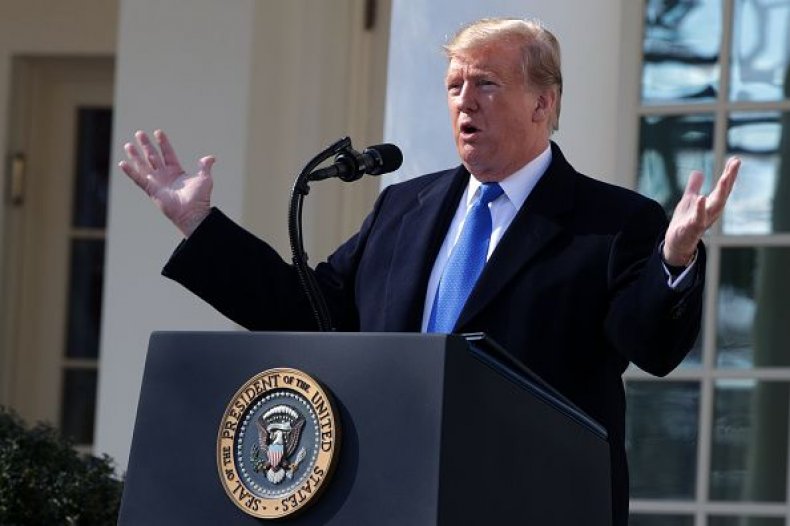 "Russia and Iran and Syria were going to go in and perhaps destroy 3 million people in order to get 45,000 terrorists. And I heard about it from a woman who had her parents and her brothers living there, and she said, 'please, please,' and I thought, and I said, 'No, it can't happen,'" Trump continued. "And I put out a statement that 'you better not do it'… And in all fairness to Russia and Iran and Syria, they didn't attack.
"This administration does a tremendous job and we don't get credit for it," Trump said.
The president has previously claimed credit for stopping the offensive against Idlib, and he has said that one woman, New Jersey cardiologist Rim Al-Bezem, had informed him about the issue. The activists had spent hundreds of thousands of dollars on Republican political campaigns in order to gain access to the president, according to reports.
Russia, Iran and Syrian President Bashar al-Assad had planned to attack Syria's Idlib Province in September 2018. But the onslaught was averted when Turkey, whose leadership was concerned about a renewed refugee crisis that would send millions of migrants fleeing across its borders, offered to send more of its own troops to Idlib.
Russia and Turkey are at odds regarding a number of issues related to the ongoing civil war in Syria, but they have managed to cooperate on multiple fronts. The leadership of Russia, Iran and Turkey all welcomed Trump's decision to pull all U.S. troops out of Syria. The three are currently meeting in the Russian beach town of Sochi to discuss developments on the ground.
At a news conference on Thursday, Russian President Vladimir Putin said that the U.S. decision to leave Syria would "be a positive step that would help stabilize the situation in this region, where ultimately the legitimate government should re-establish control." Russia has been propping up Syria's Assad, and both the Syrian president and Russia have been accused of perpetrating human rights abuses in the country.