Donald Trump Is Leading 'Campaign of Smear and Intimidation' Against Bruce Ohr's Wife, Nellie, Democrat Says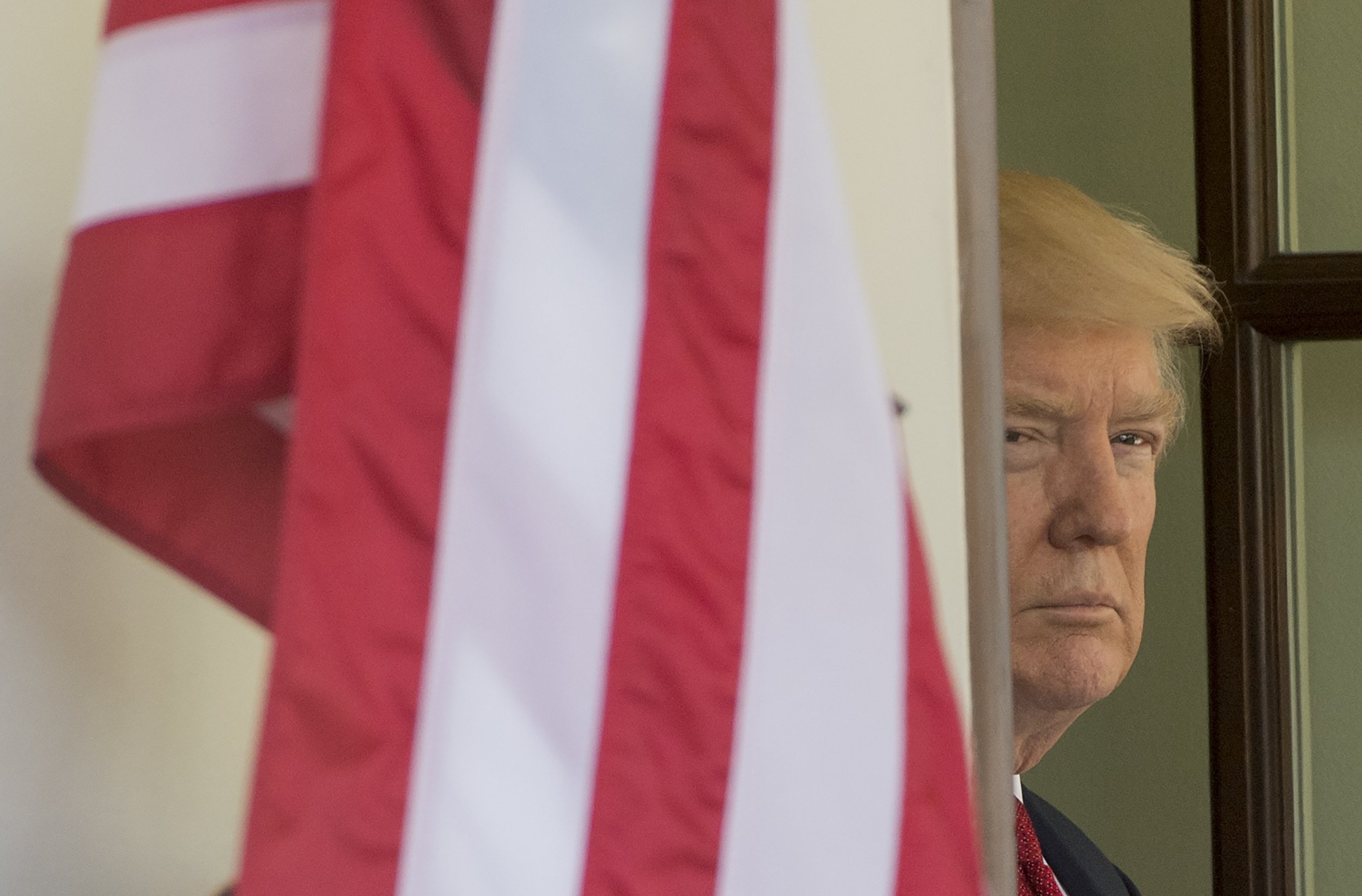 Donald Trump once said it's "a dangerous thing" to have a wife who works. That turns out to be especially true for civil servants.
House Republicans are reportedly preparing to subpoena the wife of Department of Justice (DOJ) official Bruce Ohr. They have questions related to her private sector employment at an investigative company involved in scrutinizing then-candidate Trump's Russian connections.
Nellie Ohr is the third partner of a U.S. government civil servant targeted in the ongoing effort to root out "deep state" anti-Trump civil servants in federal law enforcement agencies. In addition to Ohr, emergency room pediatrician and one-time Democratic candidate Jill McCabe, the wife of former Deputy FBI Director Andrew McCabe, and FBI lawyer Lisa Page, mistress of former FBI senior counterintelligence agent Peter Strzok, have drawn presidential tweets and conservative attacks.
Ohr's husband gave closed-door testimony to the House Oversight and Judiciary committees this week about his email communications with a key figure in the Russia probe, British spy Christopher Steele. Nellie Ohr is a Russia expert who has worked at Fusion GPS, the Washington, D.C., detective agency that first hired Steele. However, a source familiar with the matter told Newsweek she was not involved with the so-called Steele dossier that, among other things, contained outrageous allegations about a Russian "kompromat" video of Trump with Russian prostitutes.
The president has named each one of the women in numerous tweets, sometimes commenting on their looks as well. He targeted Nellie Ohr again on Thursday morning in a tweet suggesting she was plotting against him: "She worked for Fusion GPS where she was paid a lot. Collusion!"
"I've never seen anything like this in my time as a prosecutor or on the Judiciary Committee," Senator Sheldon Whitehouse (D-R.I.) told Newsweek. "The president, a small band of House Republicans and some right-wing media allies have launched a campaign of smear and intimidation against career Justice Department officials and their families that looks a lot like obstruction in plain view. As prosecutors keep winning verdicts and pleas, we should be prepared for much more than empty impeachment threats lobbed at Rod Rosenstein and wee-hours all-caps tweeting."
The tactic isn't entirely unprecedented. In 2003, the George W. Bush White House staff outed covert CIA operative Valerie Plame to punish her husband, a former ambassador. The stakes then were much different: The White House wasn't protecting a president against an investigation but wanted support for an Iraq war; Plame's husband, Joe Wilson, had written a Washington Post op-ed contradicting administration claims about Saddam Hussein obtaining enriched uranium from the tiny African nation of Niger.
White House officials leaked Plame's name to journalists, ending Plame's career tracking illicit nuclear proliferation. Vice President Dick Cheney's chief of staff, I. Lewis "Scooter" Libby, was convicted of perjury and obstruction of justice in connection with that activity. Trump pardoned Libby earlier this year. Plame went on to write a book about the experience, titled Fair Game: How a Top CIA Agent Was Betrayed by Her Own Government.
Unlike Bush, Trump is personally involved in the current campaign, naming the women in tweets that portray them as plotters and enemies. On August 11, Trump tweeted: "Will the FBI ever recover it's [sic] once stellar reputation, so badly damaged by Comey, McCabe, Peter S and his lover, the lovely Lisa Page, and other top officials now dismissed or fired? "
A few hours later that same day, Trump went after Ohr's "beautiful wife" Nellie: "The big story that the Fake News Media refuses to report is lowlife Christopher Steele's many meetings with Deputy A.G. Bruce Ohr and his beautiful wife, Nelly [sic]. It was Fusion GPS that hired Steele to write the phony & discredited Dossier, paid for by Crooked Hillary & the DNC…."
Before her husband was fired, Trump attacked Jill McCabe by tweet, falsely accusing her of unethically accepting Democratic funds in her failed bid for the Virginia state Senate: "The Fake News is beside themselves that McCabe was caught, called out and fired," Trump tweeted last year. "How many hundreds of thousands of dollars was given to wife's campaign by Crooked H friend, Terry M, who was also under investigation? How many lies? How many leaks? Comey knew it all, and much more!"
This past March, Attorney General Jeff Sessions fired McCabe a day before he was due to be eligible for retirement benefits. Jill McCabe wrote a Washington Post op-ed shortly afterward. "I am an emergency room pediatrician and an accidental politician—someone who never thought much about politics until I was recruited to run for state office after making a statement about the importance of expanding Medicaid," she wrote. "That decision—plus some twisted reporting and presidential tweets—ended up costing my husband, Andrew, his job and our family a significant portion of his pension my husband had worked hard for over 21 years of federal service."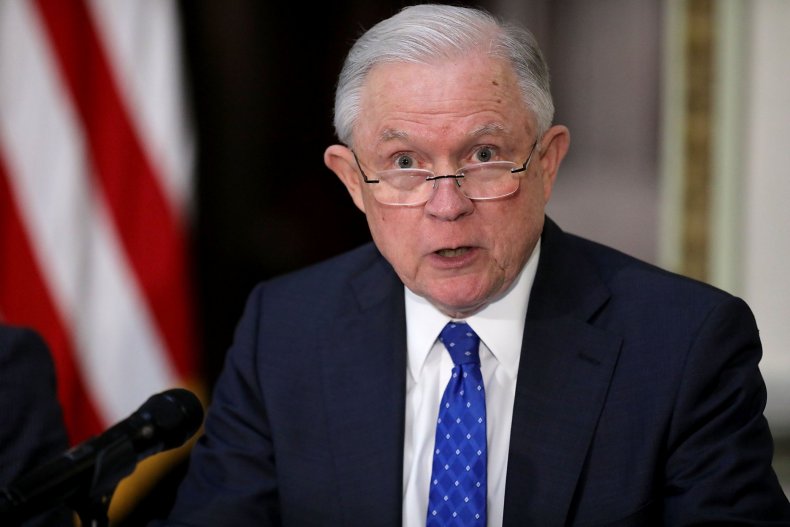 So far, neither Nellie Ohr nor Lisa Page has spoken out, although Page did testify on Capitol Hill behind closed doors. Page had worked on a special task force in Budapest, Hungary, investigating Russian money laundering—a key element in special counsel Robert Mueller's investigation into Trump. She was first demoted and then resigned in March after emails between her and Strzok were released to the House intelligence committee.
In August, the FBI fired Strzok, a 20-year veteran and counterintelligence expert, citing the political commentary in his private communications with Page and his sending of a highly sensitive search warrant to his personal email. In his report, the inspector general wrote that he was "deeply troubled" by text messages, such as one in which Page asked, Trump is "not ever going to become president, right? Right?!" Strzok replied, "No. No he won't. We'll stop it."
As ill-advised as those texts and the correspondence between Strzok and Page were, the private political leanings of civil servants have not been grounds for firing.
"I don't recall ever seeing a president going so vociferously after the spouses of civil servants," said Stephen Spaulding of the nonpartisan good government organization Common Cause. "On the Hill, disclosure rules might apply to an immediate family member. Nothing we have seen in the past is comparable to what we are seeing with Trump and especially out of the White House. And these are absolutely smear tactics. You see a pattern of behavior where he is absolutely willing to go after spouses of people."
Republicans and conservatives have followed Trump's lead in targeting the women. "Bruce Ohr's testimony before Congress highlighted the need for further interviews with key players that were involved in the back-channel negotiations between Fusion GPS, Christopher Steele and the FBI," Representative Mark Meadows (R-N.C.) told SaraACarter.com Wednesday. "Of particular concern will be direct testimony from Nellie Ohr as well as communications between Bruce Ohr and other FBI and DOJ officials, much of which formal requests for those documents have already been made."
Earlier this week, Representative Darrell Issa (R-Calif.) said on Fox that he wants Ohr to admit that he and his wife were part of a "conspiracy" to create a narrative of wrongdoing by Trump.
The not-so-subtle message is that the working-women partners of public officials should be rooted out for their possibly anti-Trump influence on their men. Conservative writer Daniel John Sobieski explained the need for the strategy in a piece titled "Real Housewives of the FBI" in American Thinker. "Before I am accused of sexism and invoking male privilege, let me stipulate that Patrice Comey and Jill McCabe, wives of the former FBI director and deputy director, respectively, would not put that designation in the box marked 'occupation.' They no doubt consider themselves liberal progressive political activists who, like their idol, Hillary Clinton, do not sit at home necessarily baking cookies for their husbands and families."
Sobieski concluded that the women influenced their men to support Hillary and oppose Trump. "As Andrew McCabe and wife, Jill, demonstrate, and even lovebirds Peter Strzok and Lisa Page demonstrate, relationships that conspire together stay together."
In the case of McCabe and Strzok, the tactic was part of a successful effort to get the men fired.
McCabe was let go 26 hours before he would have qualified for a full federal pension, after a Department of Justice investigation into his involvement in both the Hillary Clinton emails investigation and the Trump/Russia probe, and after an intense public effort by the president to get him out, based partly on his wife's political affiliation. Strzok was sacked shortly after a televised grilling by Republicans on the Hill.
A former government law enforcement official who worked as counsel to Democratic congressional committees and who frequently subpoenaed material from the Justice Department, said the release of the private emails and texts to Congress is itself unprecedented. "I was never able to get confidential information out of the Justice Department, never ever. [Deputy Attorney General Rod] Rosenstein and [FBI Director Christopher] Wray are caving in terms of allowing stuff to be provided that is feeding these assaults on these career people who have done nothing wrong," the former official said.
"They have private opinions that should not have been expressed on government email systems, and there are penalties for that. But instead they got rid of them," the source said. "The Plame case was an example of this and was viewed to be extreme then. But this is much more systematic, and this involves the administration and people on the Hill working together in order to politicize the FBI and Justice Department."
Whistleblower attorney Bradley Moss agreed that the level of attention aimed at the government employees' partners is unusual. "A spouse's views normally are not considered relevant in weighing someone's job suitability," he said, "And it comes with a high personal cost. It is very unusual. There is commonly an informal wall. The thing with Bruce Ohr's wife—I don't know that she has ever worked for the government. The public identification of her by the president personally, this is more of a Trumpian tactic. The Bush administration never did this. It's a universe unto itself in terms of bringing personal insults to the spouse. But from a political standpoint, it is a very smart play by the White House, discrediting anyone and everyone who played any role in the Russia probe."
Political spouses expect to attract scrutiny when their husbands or wives run for office or accept judicial nominations. Clinton's 1992 observation that she could have "stayed home and baked cookies" was a political liability for Bill Clinton and, eventually, herself, and her law career was fodder for the Whitewater investigation. Spousal liabilities cross gender lines too. Geraldine Ferraro's candidacy for the vice presidency in 1984 was tarnished when her husband's alleged Mafia connections were revealed. Arguably, husband Bill became a liability for candidate Hillary.
The working wives of Supreme Court judges have come under scrutiny. During his confirmation hearings, Supreme Court Chief Justice John Roberts's wife, Jane Sullivan Roberts, a lawyer, got attention for her work for a small anti-abortion organization called Feminists for Life of America. And for four years between 2003 and 2007, Clarence Thomas failed to disclose $686,589 his wife, Virginia Thomas—a longtime conservative activist—earned from the Heritage Foundation. On his Supreme Court financial disclosure forms for those years, Thomas checked the box labeled "none" where "spousal non-investment income" would be disclosed.
Plame told Newsweek that watching the Trump administration attack working spouses "resonates personally" with her. "It's one thing to debate your political adversaries who are in the ring; it's disgusting to go after their partners who have nothing to do with the issue. It is yet another example of Trump's undignified and ultimately self-defeating behavior."
Republican-led House committees have received the private or classified correspondence of many Justice Department officials, but a conservative watchdog group called Judicial Watch is filing a lawsuit against the Justice Department seeking all records of communications from various offices within the agency related to Ohr, his wife, Trump dossier author Christopher Steele and Fusion GPS. In a statement last week, Judicial Watch said it sued because the Justice Department failed to respond to a Freedom of Information Act request filed in May.
"There is no definition of 'fair game,'" Republican political consultant Mary Matalin, herself no stranger to the art, said about political wives and political strategy a few years ago. "So whatever you think it is, you can disabuse yourself of any of that notion."