Is Donald Trump Softening His Illegal Immigration Stance?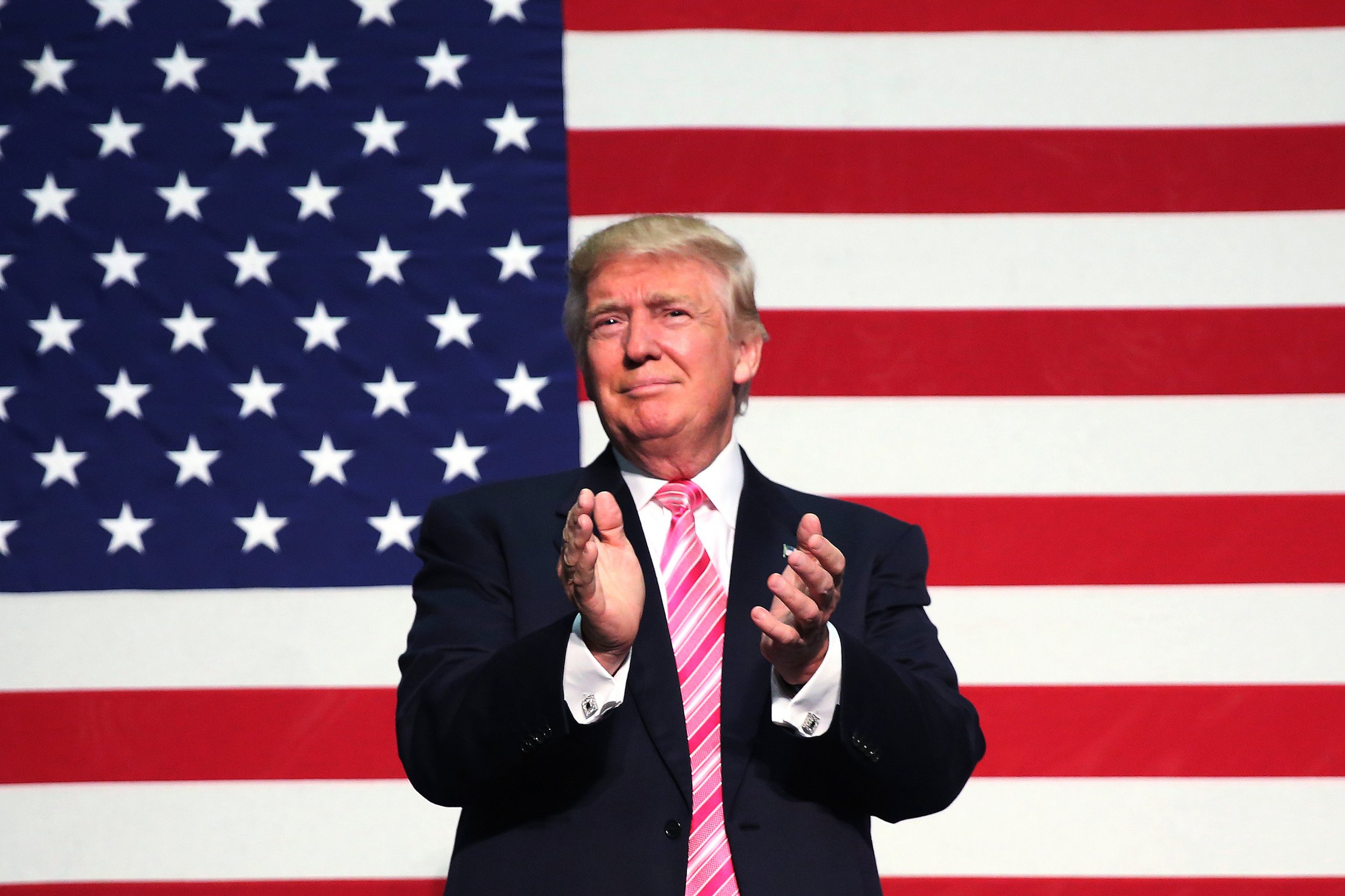 Donald Trump's hardline stance and harsh rhetoric on the issue of illegal immigration may be shifting, as comments by his new campaign manager and a report from sources inside a meeting of his Hispanic advisers suggest the Republican candidate for president may be backing away from his calls to deport the millions of people who are in the country illegally.
Newly appointed campaign manager Kellyanne Conway told CNN's "State of the Union" Sunday that a Buzzfeed report suggesting Trump could be open to a path for legalization does not represent a departure from prior promises, despite being confronted with video showing Trump promising a "deportation force" to expel illegal immigrants. When pressed, Conway said a deportation force is "to be determined.
"What he supports is to make sure we enforce the law, that we are respectful of those Americans who are looking for well-paying jobs, and that we are fair and humane for those who live among us in this country," Conway told CNN's Dana Bash. Trump had told Fox News in November that "we are going to have a deportation force...They're going back where they came. If they came from a certain country, they're going to be brought back to that country. That's the way it's supposed to be," but Conway wouldn't commit to the pledge when confronted with Trump's comments.
Conway's comments come a day after Buzzfeed reported that Trump told a meeting of his Hispanic advisory council that he wants a "humane and efficient" method to deal with illegal immigrants but reiterated that any new policies must be in line with his security-focused platform. "The idea is we're not getting someone in front of the line, we're doing it in a legal way, but he wants to hear ideas of how we deal with 11 million people that are here with no documents," said Jose Fuentes, who attended the meeting and formerly chaired Mitt Romney's Hispanic advisory council.
Like Conway, the Trump campaign said his comments behind closed doors were consistent with his deportation rhetoric heard throughout the campaign. "Mr. Trump said nothing today that he hasn't said many times before, including in his convention speech—enforce the laws, uphold the Constitution, be fair and humane while putting American workers first," Steven Cheung told Buzzfeed.
It's been a tumultuous week for the Trump campaign, whose shakeup suggested that the GOP nominee was committing to his seemingly say-anything campaign for the home stretch. However, his actions in the past few days are more in line with a candidate who wants to finally pivot to the general election and broaden his appeal beyond the fervent support of a minority of voters that has left him trailing Democratic nominee Hillary Clinton in most every national and swing state poll.
This week saw the departure of campaign strategist Paul Manafort, who was brought on to inject the campaign with professionalism and experience but left amid terrible poll results and reports from the New York Times that brought fresh scrutiny to his tenure as a political strategist in the Ukraine. His replacement, Conway, was joined by the addition of Stephen Bannon as chief executive officer. Bannon joined the campaign with no electoral experience; instead, he heads the Brietbart News Network, an alt-right website that openly promotes Trump's candidacy, derides other Republicans and is home to provocateur Milo Yiannopoulos, who relishes his role as an Internet troll baiting women and liberals.
Appointing the head of a blog that celebrates Trump's every provocation sparked coverage suggesting the candidate was resigned to "losing in the 'most destructive way possible'," as the Daily News put it. But whether it's the influence of Bannon or Conway, Trump has become nearly unrecognizable—he even expressed "regret" for "saying the wrong thing...particularly where it may have caused personal pain." Trump's been using teleprompters, in contrast to his extemporaneous speaking style, and the campaign issued its first national ad this week, after resisting media buys and trying to rely on free press coverage throughout the bulk of the campaign.
Only time will tell if a shift to a more professional presentation for the general electorate was done in time to attract moderates and swing voters to a floundering candidacy. But Trump also risks turning off the voters that were attracted to his candidacy precisely because of his harsh pledges and rhetoric against illegal immigration if he does commit to softening his policies. Voters may still have to wait, however, to see how far Trump is willing to bend, as Conway says the "specifics" of his immigration plans will be laid out "as the weeks unfold."