Trump Sons to Open 'Iconic' Dubai Golf Course in First Venture Since Donald Trump Took Office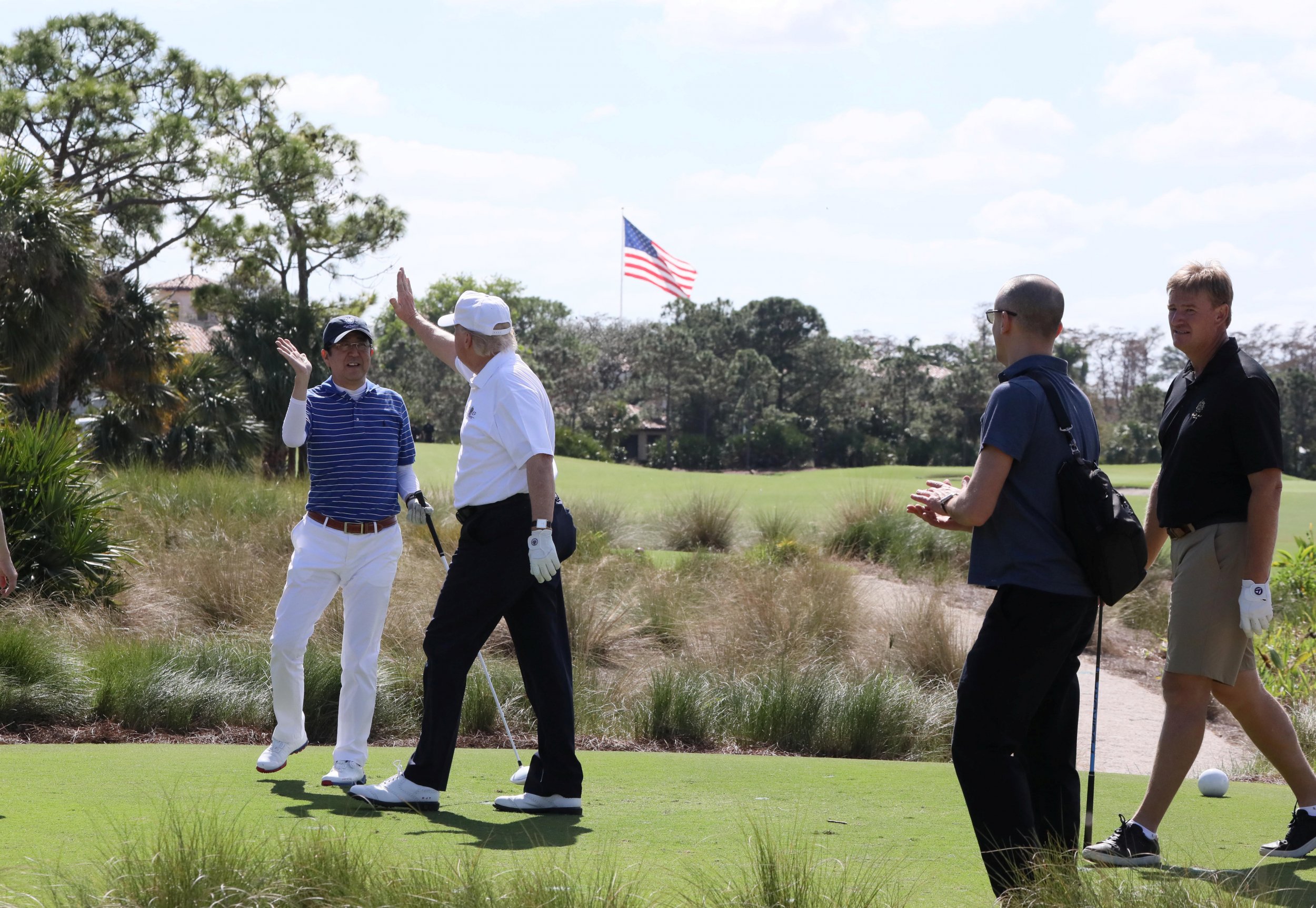 An "iconic" Trump-branded golf course in Dubai is set to become the first business venture to launch under his name since Donald Trump became President of the United States in January.
Trump's sons, Donald Trump Jr and Eric Trump, are planning to inaugurate the course, known as the International Golf Club Dubai, on Saturday, according to an invitation from real estate developer DAMAC Properties seen by AFP.
The Trump Organization already owns 17 courses around the world, according to its website, including two venues in the United Arab Emirates. Trump himself is an avid golfer and took Japanese Prime Minister Shinzo Abe on a golfing weekend at his club in Florida over the weekend.
Trump's business empire has been a source of tension ever since Trump ran for election. The Trump Organization said on January 11 that it would not pursue any further deals outside the United States, but plans for developing the Dubai golf course date back to at least 2014.
Trump has said that he will resign from all oversight positions in his businesses and move his assets into a trust, handing control to his two eldest sons. But the president said he would maintain ownership of his business empire, which includes hotels, real estate and wineries.
A business ethics watchdog, Citizens for Responsibility and Ethics (CREW), filed a lawsuit against Trump in January, claiming that the president's business ties violate a constitutional clause that bars U.S. government officials from receiving payments from foreign governments.