Donald Trump Called Secret Service Director Randolph Alles "Dumbo" and Made Fun of His Looks Before Ousting Him: Report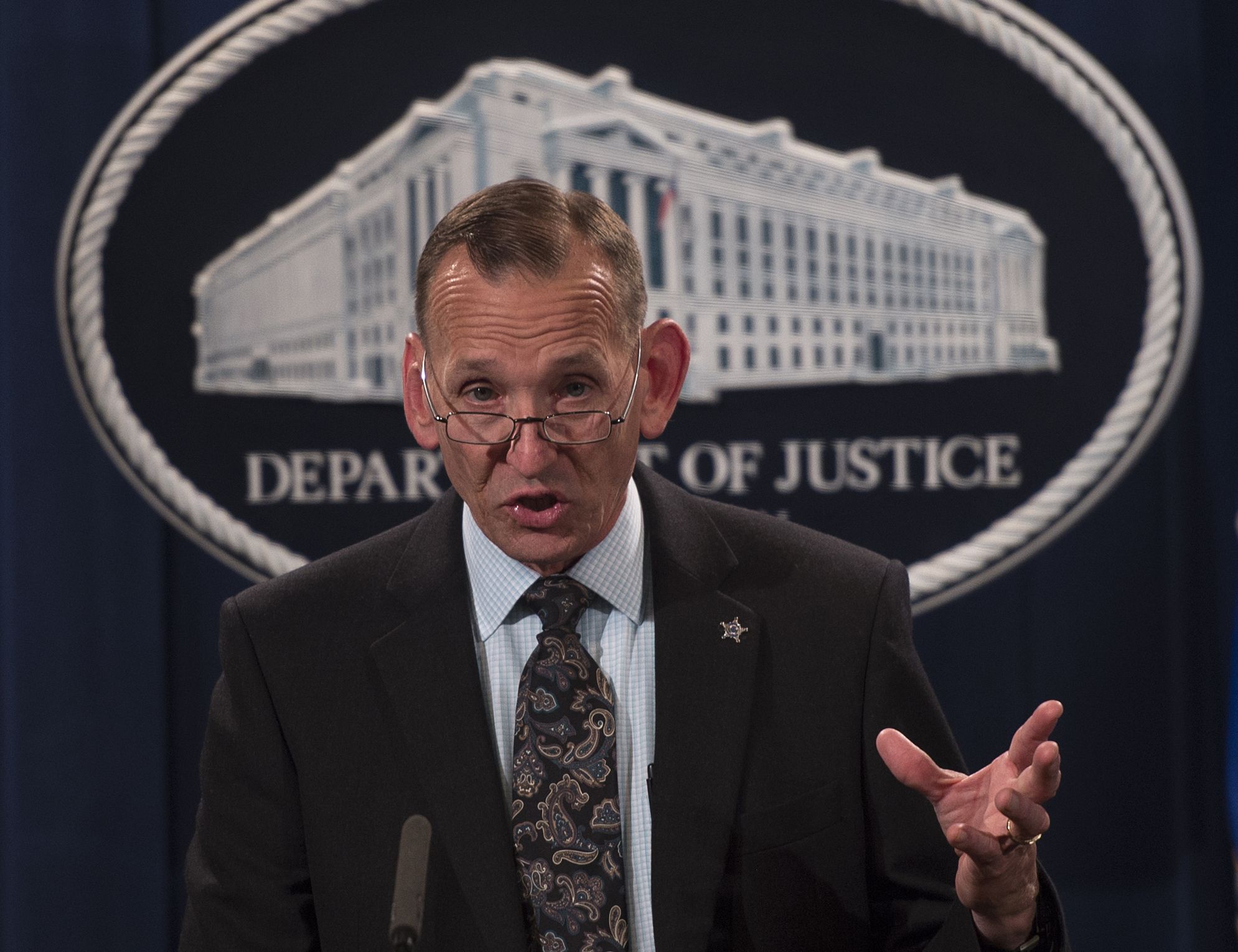 After Donald Trump instructed Acting White House Chief of Staff Mick Mulvaney to remove U.S. Secret Service Director Randolph Alles from his position this week, a new report revealed that the president had soured on Alles long before his ordered departure.
The White House confirmed Alles's departure on Monday after reports emerged earlier in the day of his removal. "United States Secret Service Director Randolph 'Tex' Alles has done a great job at the agency over the last two years, and the President is thankful for his over 40 years of service to the country," White House press secretary Sarah Huckabee Sanders said in a statement. "Mr. Alles will be leaving shortly, and President Trump has selected James M. Murray, a career member of the USSS, to take over as director beginning in May."
Alles's departure comes amid a shake-up of top staffers in the Department of Homeland Security. After Homeland Security secretary Kirstjen Nielsen posted her resignation letter to Twitter on Sunday, two other officials, U.S. Citizenship and Immigration Services Director Francis Cissna and Office of the General Counsel's John Mitnick, were also rumored today to be on their way out.
Although Alles's removal seemed sudden, The New York Times reported he had fallen afoul of the president after the agency blamed a Mar-a-Lago security breach on its employees. Some officials told the news outlet on Monday that although plans had already been made for Alles's removal before the arrest of a suspicious Chinese woman carrying malware on a thumb drive at Mar-a-Lago last week, they believe the incident helped accelerate his leave.
Trump had been so frustrated with the retired Marine major general that he nicknamed him "Dumbo," a reference to Alles's large ears, and mocked his appearance before ousting him from office, two officials told The Times.
Murray, Alles's replacement, is a career Secret Service employee, previously serving in the role of deputy assistant director of protective operations.
Alles insisted he was not fired in a letter emailed to Secret Service staff on Monday and said he had been informed weeks ago that the Trump administration intended to execute "transitions in leadership" across DHS. "The President has directed an orderly transition in leadership for this agency, and I intend to abide by that direction," Alles said. "It is my sincere regret that I was not able to address the workforce prior to this announcement."
Alles added: "It has been my great honor to serve as Director of the U.S. Secret Service. I want to personally thank you all for a job well done."
The Trump administration did not immediately respond to Newsweek's request for comment.