Donald Trump Spars With Conservative New Hampshire Newspaper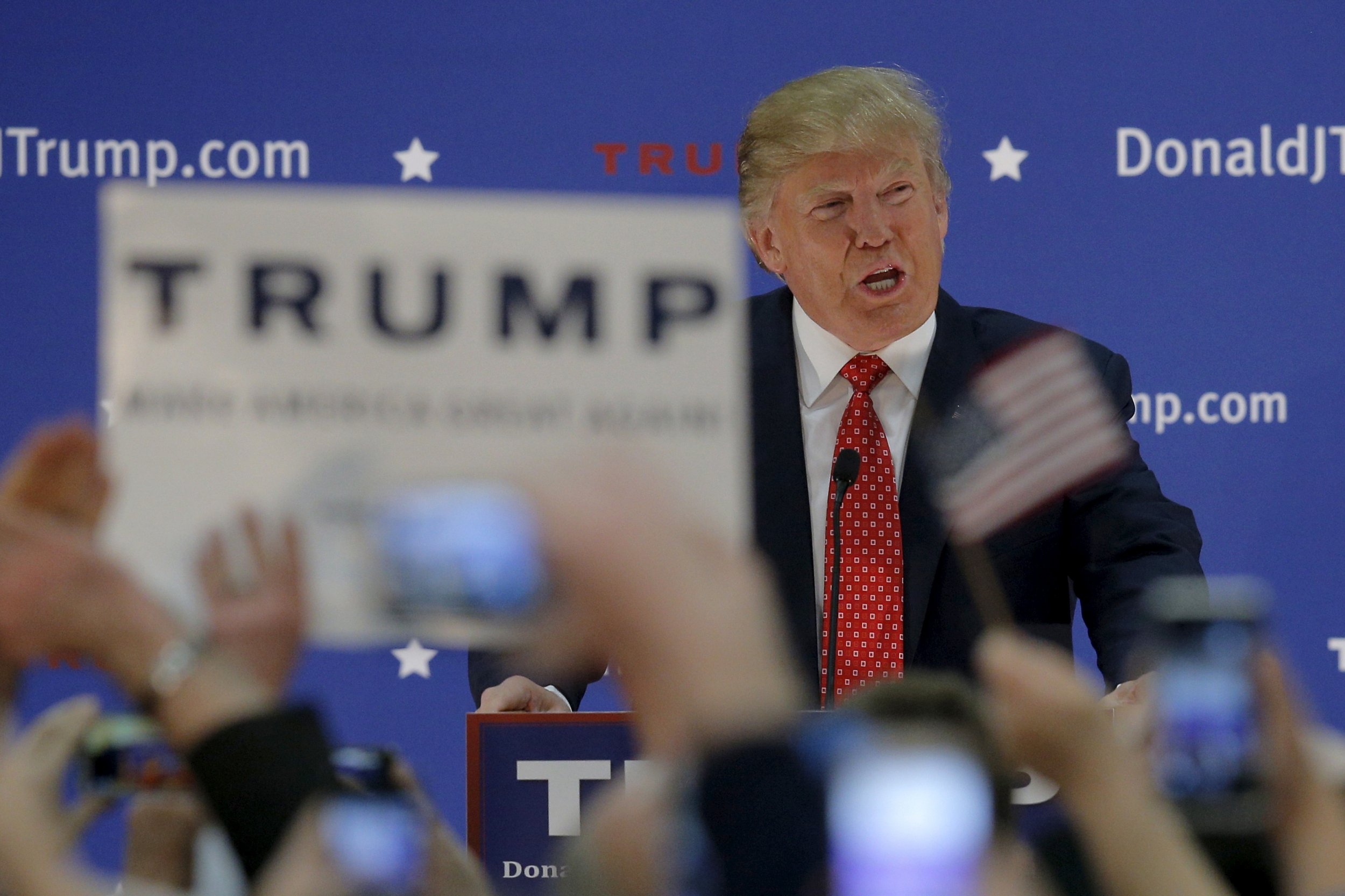 Republican presidential front-runner Donald Trump sparred with the largest newspaper in New Hampshire after the publisher wrote an editorial disparaging the mogul and predicting he won't win the state's primary despite his dominance in the polls.
Ahead of Trump's visit to the Granite State on Monday night, New Hampshire Union Leader publisher Joe McQuaid said Trump is insulting GOP voters' intelligence.
"Trump has shown himself to be a crude blowhard with no clear political philosophy and no deeper understanding of the important and serious role of president of the United States than one of the goons he lets rough up protesters in his crowds," McQuaid wrote.
He continued, comparing Trump to the adult version of bully "Biff Tannen" from the Back to the Future movies. In October, the screenwriter for the series said Biff's character was inspired by Trump.
The Union Leader's editorial page has endorsed New Jersey Governor Chris Christie for the GOP nomination and taken swipes at other candidates, including Senators Marco Rubio from Florida and Ted Cruz from Texas. The newspaper often backs candidates who ultimately don't win the party's nomination. Christie has been polling higher in New Hampshire than in any other part of the country.
Trump responded to the editorial in an interview with New Hampshire station WMUR, saying Christie "is behind this." He called McQuaid a "lowlife" and took aim at the newspaper.
"You have a very dishonest newspaper up here. It's also a failing newspaper. It's going down the tubers," Trump said. He criticized the size of the publication, saying, "If they cut it down any more, you won't be able to find it."
Trump's discontent with the newspaper rose over the summer when he refused to participate in an event co-hosted by the Union Leader because it had published an op-ed criticizing his controversial remarks about former prisoner of war John McCain's war record.
Trump continues to dominate the national polls, but his first official test of the 2016 election cycle will be at the Iowa caucuses on February 1. The New Hampshire primary will take place nine days later on February 9.
"We trust New Hampshire Republicans will send 'Biff Trump' back to somewhere—anywhere but on the road to the most important elective office in the United States at a most crucial time for this nation," McQuaid said in the editorial this week.
A day before he attacked the Union Leader, Trump accused Democratic presidential front-runner Hillary Clinton of "playing the woman card" in her campaign. But Americans surveyed in the most recent Gallup poll ranked the billionaire as the second most admirable man in the world, tied with Pope Francis.