No One Wants to Work for 'Crazy' Donald Trump, Ex-RNC Chair Michael Steele Says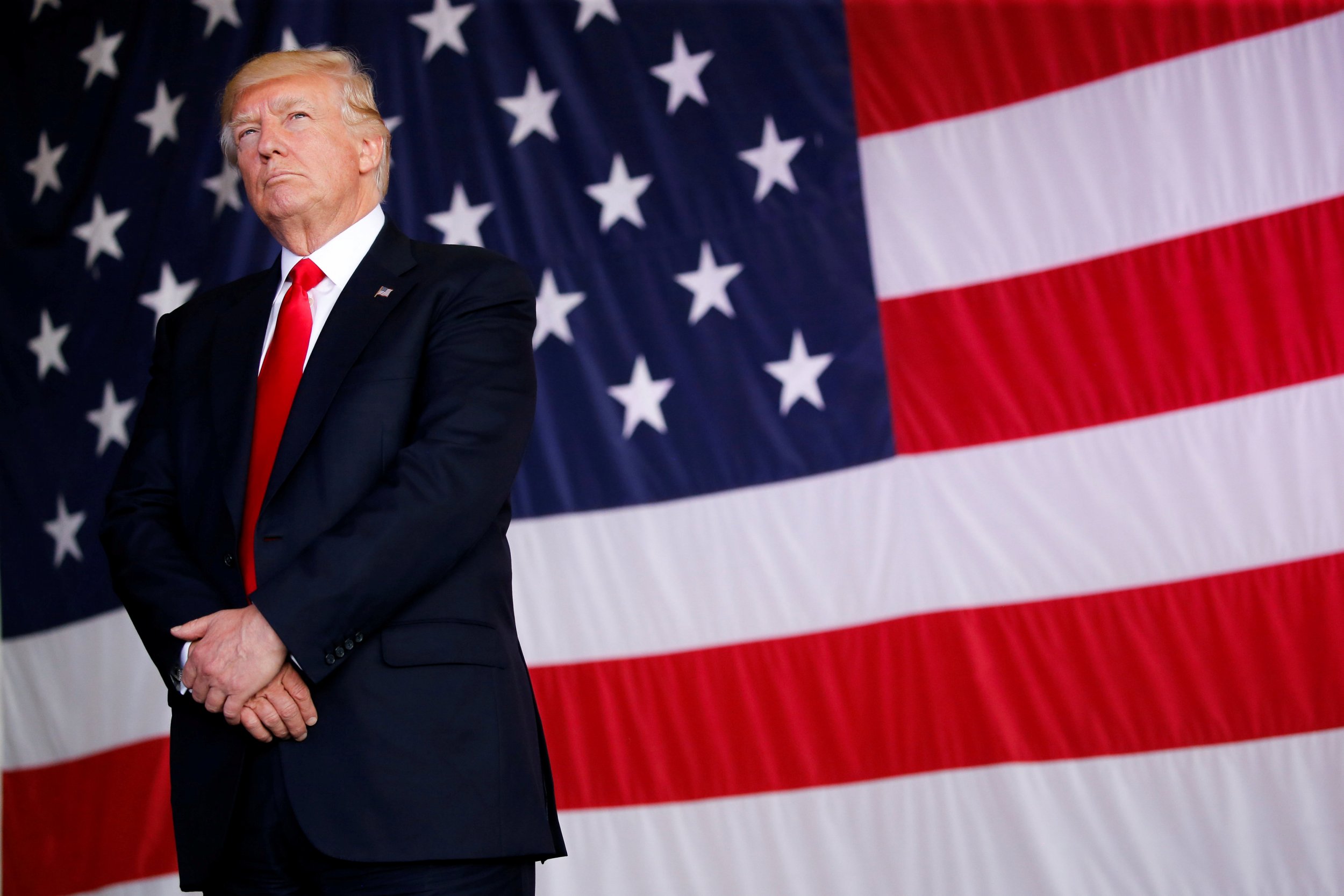 A massive shake-up to President Donald Trump's staff has long been rumored and it may very well have started earlier this month following communications director Mike Dubke's resignation. But as Trump attempts to right a ship that's faced figurative typhoons over his first four months in office, he might find it extremely difficult to find talented, experienced people to work for him.
The reason? According to former Republican National Committee chairman Michael Steele, no one wants to work for "crazy."
Steele, who served as the RNC's chair from 2009 to 2011, was referring to the whirlwinds that have engulfed the Trump administration and the often chaotic atmosphere around a highly inexperienced and new politician in the president. Much of Trump's current staff, like advisers Steve Bannon, Ivanka Trump, Jared Kushner and others, have never really held top political positions, and the White House has often bungled the president's messages or failed to curb to his undermining use of Twitter. Think his tweets following the abrupt dismissal of former FBI Director James Comey earlier this month.
There's also been the prevalent issue of leak after leak from the administration, as well as Press Secretary Sean Spicer's repeated failures to better work with the media.
"The talent pool is shrinking, because who wants to sign up for crazy?" Steele told The Hill for an article published Wednesday.
Steele also said: "Nobody wants to step into a situation where you're flying by the seat of your pants and don't know whether what you just said will hold up from one news cycle to the next. Nobody is going to be lining up for positions with that much uncertainty."
It wasn't the first time Steele or other members of the Republican establishment have blasted Trump. Steele told West Wing Reports in March that he didn't expect Trump to finish his first term in office and that his clients should look forward to Vice President Mike Pence's ascension to the commander-in-chief.
While Dubke's end date has yet to be announced, his position isn't expected to be filled right away and the Trump administration has also looked at possible replacements for chief of staff Reince Priebus. Also a former head of the RNC, Priebus has been linked to an ambassadorship to Greece while former Trump campaign adviser David Urban and Andy Card, previously George W. Bush's chief of staff, have both been tied to the potential vacancy.
Either Urban or Card, or really anyone with deeper ties to Washington and the GOP, would greatly help Trump adjust to his powerful new role. But a former Trump adviser told The Hill that Priebus was to blame for the make-up of the staff, likely further pushing him out the West Wing doors.
"I have never seen it before where people came into work in the West Wing and had never met the president—it's unheard of," said one former Trump adviser. "There are plenty of people who would give both arms to have one of these jobs. What they need is a chief of staff or someone else with a Rolodex of 5,000 names and a broad network to come clean this up."
Hiring a more seasoned chief of staff, or fleshing out the top administration positions with stronger talent, could potentially start to endear Trump with the GOP's top figures, like Arizona Senator John McCain, a fierce critic, and reign in the wild administration. More recently, following Trump's first visit overseas as president, McCain stated that Americans and the nation's allies were fretful over Trump's actions and words.
"I realize that some of President Trump's actions and statements have unsettled America's friends," McCain said while in Australia, according to the Associated Press. "They have unsettled many Americans as well."