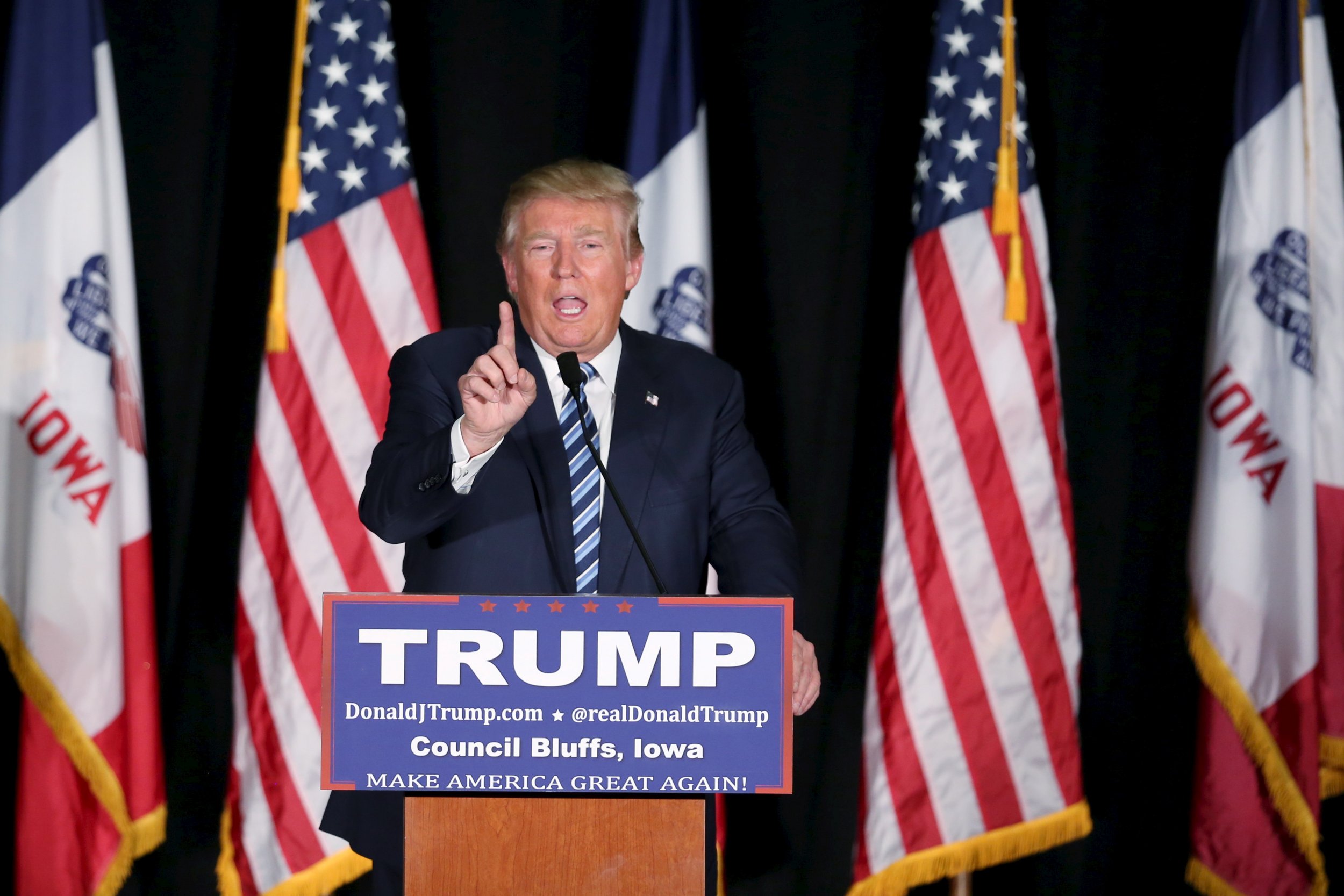 Donald Trump, the current Republican presidential front-runner, is standing by his inflammatory comments about Muslims after soundbites were used in a recruitment video for the Al-Shabaab militant group released Friday.
The video created by the Somali militant group, which has been circulating on Islamic State (ISIS) online channels, features a clip of a Trump speech after the San Bernardino shooting in which he calls for "a total and complete shutdown of Muslims entering the United States until our country's representatives can figure out what the hell is going on."
The video also features Trump's call for a mosque surveillance system, and for a database to track the movements of all Muslims living in the U.S.
In an interview with CBS News on Sunday, Trump stood by his comments, saying that because of his efforts, "now people are getting involved."
When asked by Face the Nation host John Dickerson about the way his comments were used in the jihadi recruitment video, Trump defended his stance. "Look, there's a problem," he said. "I bring it up. Other people have called me and say, 'You have guts to bring it up because frankly, it's true but nobody wants to get involved. Now people are getting involved."
"Does it concern you at all that you're being used in essentially a recruitment video by a terrorist organization?" Dickerson then asked.
"They use other people, too. What am I going to do? I have to say what I have to say," Trump said. "And you [know] what I have to say? There's a problem. We have to find out what is a problem. And we have to solve that problem."
The Democratic presidential front-runner, Hillary Clinton, earlier said Trump's comments were making him the "best recruiter" for ISIS and others seeking to wage jihad.