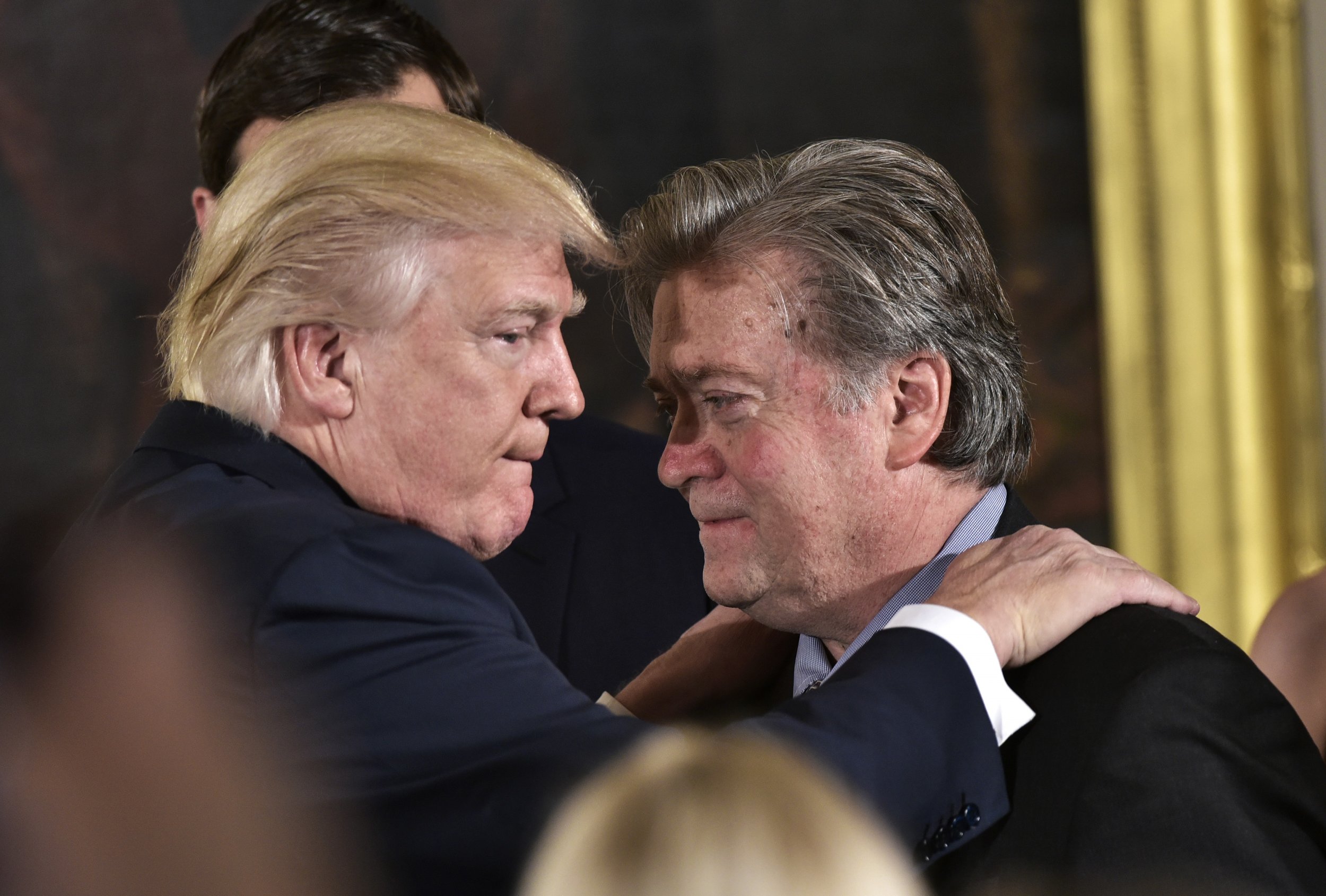 Steve Bannon reportedly said he was "sick of being a wet nurse to a 71-year-old man" on leaving his role as White House chief strategist.
According to Bloomberg correspondent Joshua Green—author of Devil's Bargain, about Bannon, Trump and the race for the White House—the embattled Bannon hit out at Trump after his forced exit.
"The day that Bannon was pushed out, he was very angry about it. Refused to take Trump's phone calls," Green said in a Sunday interview with CNN's State of the Union, saying that the former chief strategist had added: "I'm sick of being a wet nurse to a 71-year-old man."
"He [Bannon] had as many doubts and frustrations, I think, about Trump's fitness to be president, as a lot of other advisers around Trump did," he added.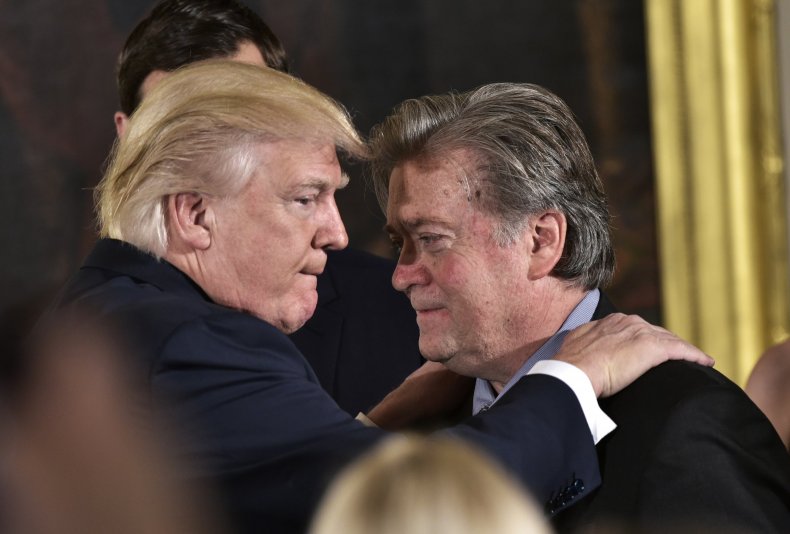 However, following his departure from the White House, Bannon became rather more conciliatory after excerpts from Michael Wolff's tell-all book Fire and Fury: Inside the Trump White House were released.
Indeed, Bannon reiterated his support for Trump after it had emerged in Fire and Fury that he had referred to Donald Trump Jr. as a traitor for meeting with a Russian lawyer during the 2016 presidential campaign, in a comment that appeared to enrage the president, who claimed the book was "fake."
"Michael Wolff is a total loser who made up stories in order to sell this really boring and untruthful book," Trump tweeted in January.
"He used Sloppy Steve Bannon, who cried when he got fired and begged for his job. Now Sloppy Steve has been dumped like a dog by almost everyone. Too bad!"
And Trump continued to hit out at his former friend following the release of the book's excerpts, commenting, "When he was fired, he not only lost his job, he lost his mind."
"Now that he is on his own, Steve is learning that winning isn't as easy as I make it look," he added at the time.