Steve Bannon Wants to Make Movies Great Again, After Failing at the White House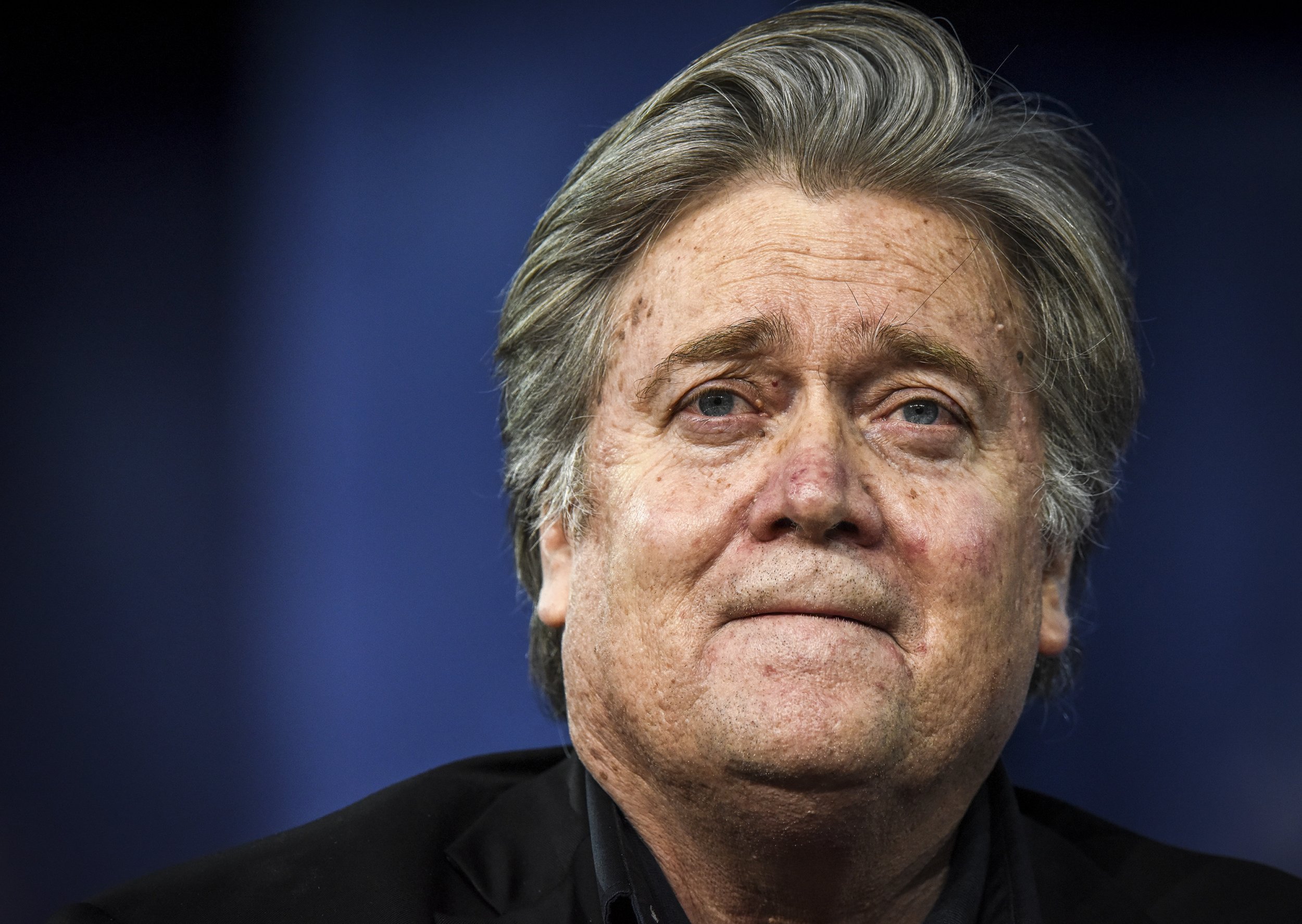 Where does one go after having achieved the role of White House chief strategist? Tinseltown, of course.
Stephen Bannon, a former aide to President Donald Trump who regained editorial control of the right-wing site Breitbart after leaving his post in August, has been meeting with movie companies in recent weeks, according to a Page Six report published Friday.
Related: Here's how Donald Trump could actually be impeached
Studio executives have been willing to meet with Trump's confidant, who has continued to push his controversial ideologies on immigration and the role of American global leadership in television interviews since resigning from the West Wing. But he isn't likely to make many friends in Hollywood—just like his time in Washington.
Bannon has some silver screen experience, having served as a writer and executive producer for a host of apocalyptic-themed films like Generation Zero and The Undefeated. All eight of his films in some way support the notion that the left is destroying the United States, as leaders like Sarah Palin are courageously working to restore American values in the heart of the homeland.
Bannon hasn't exactly been hailed as an alt-right version of Stephen King by his peers in the media, however. Actor George Clooney, a critic of Bannon's who claims to have received requests to star in his film projects, is just one of many A-listers unwilling to welcome him to Hollywood.
"Steve Bannon is a failed fucking screenwriter, and if you've ever read [his] screenplay, it's unbelievable," Clooney told reporters on a red carpet last week, possibly referring to a hip-hop remix of Shakespeare's "Coriolanus" Bannon wrote before joining Trump's administration. "Now, if he'd somehow managed miraculously to get that thing produced, he'd still be in Hollywood, still making movies and licking my ass to get me to do one of his stupid-ass screenplays."
But this time around, Bannon could be looking to diversify his portfolio as a filmmaker, reportedly hoping to make Westerns.
"The Western thing actually makes sense when you consider his strategy with Trump," a source told Page Six. "Maybe [Bannon] thinks there's an untapped market for movies about John Wayne–style alpha males."
It's unclear whether Bannon will implement any of the experiences he had serving as one of the president's top aides with him in Hollywood. Still, the same level of controversy he inspired in the Oval Office can almost certainly be expected in any of his future films.
"People have said I'm like Leni Riefenstahl," Bannon told the Wall Street Journal when asked about his top cinematic influences, referencing the influential Nazi propagandist. "I've studied documentarians extensively to come up with my own in-house style. I'm a student of Michael Moore's films, of Eisenstein, Riefenstahl. Leave the politics aside, you have to learn from those past masters on how they were trying to communicate their ideas."