Trump Still Blocking Dozens of Twitter Users, Free Speech Group Says
Donald Trump is still blocking over 40 Twitter users, thus breaking the law, a free speech group says.
Columbia University's Knight First Amendment Institute sent a letter to the Department of Justice on Friday informing the agency that the president is still blocking 41 people from his @realDonaldTrump Twitter account.
Nearly all of the accounts prohibited from accessing the president's social media posts were blocked after saying critical things about Trump on the site. If they weren't critical of Trump himself, they were critical of his policies.
The free speech institute has previously sued the administration, saying that the president's tweets are public forums and that denying people access to them is a violation of first amendment rights. District Judge Naomi Reice Buchwald ruled in May that Americans had the right to reply directly to lawmakers like the president who use social media accounts as platforms for official business. Oftentimes Trump tweets something newsworthy rather than holding a traditional media conference.
The Trump administration ended up restoring access to seven people who Donald Trump had blocked. It has appealed the district court's decision, and it filed its opening brief in the U.S. Court of Appeals for the Second Circuit on August 7.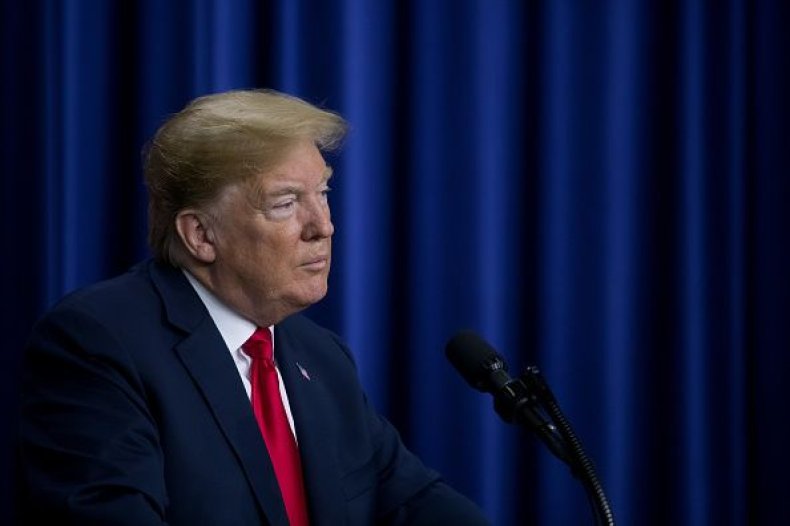 "As the district court has held, the First Amendment prohibits the president from blocking Twitter users simply because they've criticized him," said Katie Fallow, senior staff attorney at the Knight Institute. "Given that ruling, the president and his aides should unblock all of the Twitter users who have been blocked from the @realDonaldTrump account on the basis of viewpoint."
One of the plaintiffs in the case, Rebecca Buckwalter, was blocked for replying to a June tweet from Mr. Trump that read, "Sorry folks, but if I would have relied on the Fake News of CNN, NBC, ABC, CBS, washpost or nytimes, I would have had ZERO chance winning WH."
The president's Twitter account has nearly 54 million followers. His irregular Twitter habits sometimes leave lawmakers scratching their heads. Earlier this year the president was so excited about the latest jobs report that he tweeted about them before their official release, which had some people saying he might have broken the law.
Other times, he has gotten into feuds with foreign leaders on the social media platform. He has called North Korean dictator Kim Jong-Un a "little Rocket Man" in a series of tweets.
Lately, he has been using Twitter to endorse Republican candidates in primary elections throughout the country.
In an interview with Fox News, Trump said that he uses his tweets to keep things interesting.
"You know, you have to keep people interested," Trump told Fox Business Network's Maria Bartiromo. "But, social media, without social media, I am not sure that would be here talking. I would probably not be here talking."