Donald Trump Still 'Fatigued' After Taking Experimental Antibody Cocktail, Famotidine for COVID, Doctor Says
A White House doctor on Friday said that President Donald Trump is still fatigued after taking an experimental antibody cocktail for his COVID-19 infection.
The president has displayed mild symptoms of the disease after announcing he tested positive in the early hours of Friday morning. First lady Melania Trump also tested positive. Donald Trump will spend the next few days in Walter Reed Military Hospital, according to the White House, while Melania Trump is in quarantine at the White House.
In a health update, Trump's physician, Sean Conley, confirmed that Trump received a single 8 gram dose of Regeneron's polyclonal antibody cocktail. Additionally, the president has also been taking zinc, vitamin D, famotidine, melatonin and a daily aspirin.
"As of this afternoon the President remains fatigued but in good spirits," Conley said. "He's being evaluated by a team of experts, and together we'll be making recommendations to the President and First Lady in regards to next best steps."
The physician said Melania Trump "remains well" and has displayed "only a mild cough and headache." The rest of Trump's family tested negative for the coronavirus today.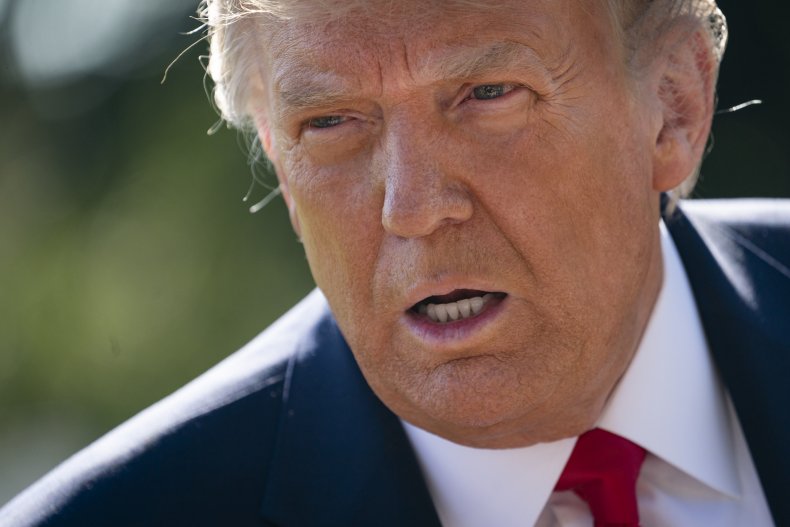 News of Trump and the first lady's COVID infections came hours after one of the president's closest aides, Hope Hicks, tested positive for the virus. The 31-year-old staffer had traveled with Trump aboard Air Force One to the presidential debate in Cleveland, Ohio on Tuesday.
Conley confirmed Trump and the first lady's diagnosis in a statement earlier today: "This evening I have received confirmation that both President Donald Trump and First Lady Melania Trump have tested positive for the SARS-CoV-2 Virus."
Conley said that Trump will "continue carrying out his duties without disruption while recovering."
The president and his inner circle will be quarantining for at least 15 days, a development that has thrown the final month before Election Day into uncertainty. The second presidential debate with Democratic nominee Joe Biden was scheduled to take place October 15 in Miami, Florida, but it is unclear whether Trump will be able to attend.
If Trump's condition renders him medically incapacitated, power could be transferred to Vice President Mike Pence.
Newsweek reached out to the White House for additional information.
As of October 2, more than 34,700,000 individuals had tested positive for coronavirus around the world, with over 1,030,000 deaths caused by the disease. About 25,830,000 have recovered.
In America, the novel coronavirus has infected over 7,500,000 individuals, with over 213,000 deaths caused by the disease.
The graphic below, provided by Statista, illustrates U.S. states with the most COVID-19 cases.