Donald Trump Reportedly Told Associate to Stop Calling John Kelly for Anything: 'Call Nick, He's My Guy'
White House Chief of Staff John Kelly is soon to resign, according to numerous reports on Friday. But President Donald Trump is apparently treating the retired Marine general like he's already gone.
The Wall Street Journal reported Friday that Trump seemed to be directing calls away from Kelly and toward Nick Ayers—Vice President Mike Pence's chief of staff—who has long been rumored as Kelly's eventual replacement.
The Journal's Peter Nicholas, Michael C. Bender and Rebecca Ballhaus wrote:
"Nick Ayers, Vice President Mike Pence's top aide and a longtime Republican political operative, is the likely replacement for Mr. Kelly, these people say.

The president told one of his associates on Thursday night: 'Stop calling John [Kelly] for anything. Call Nick. He's my guy,' a person familiar with the conversation said."
Multiple reports have suggested Kelly will depart in the coming days. The relationship seems to have frayed beyond repair.
"Though Trump asked Kelly over the summer to stay on as chief of staff for two more years, the two have stopped speaking in recent days," CNN White House reporter Kaitlan Collins wrote on Friday.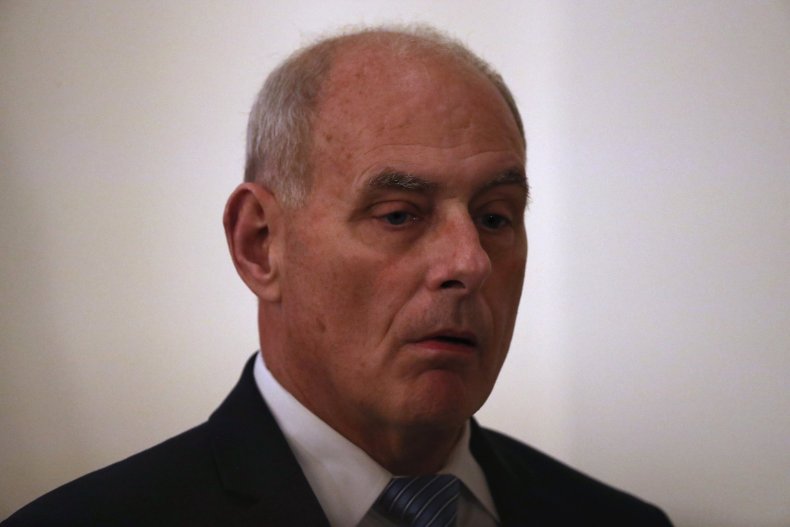 Kelly has long been the focus of firing (or resignation) rumors, and it does seem that working for Trump can be a difficult gig, considering the president's reputation for being impulsive and difficult to reign in. For instance, at an event in Houston Thursday night, former Secretary of State Rex Tillerson described the president routinely becoming frustrated because things he wanted to do were against the law.
"So often, the president would say, 'Here's what I want to do, and here's how I want to do it.' And I would have to say to him, 'Mr. President, I understand what you want to do, but you can't do it that way. It violates the law,'" Tillerson said.
Tillerson made headlines for reportedly calling Trump a "moron" in private, and a separate account of Kelly's own thoughts on the president proves equally unflattering. Journalist Bob Woodward wrote in his recent book that Kelly called Trump an "idiot" in a meeting.
"He's an idiot. It's pointless to try to convince him of anything. He's gone off the rails. We're in crazytown," Kelly was quoted as saying. "I don't even know why any of us are here. This is the worst job I've ever had."