Stormy Daniels CrowdJustice Campaign Nets Nearly $250,000 in Less Than a Week
In less than a week, a crowdfunding campaign to help adult film star Stormy Daniels pay legal fees for a looming battle royale with President Donald Trump's lawyer has raised close to a quarter of a million dollars. The campaign is one of the platform's most successful fundraisers ever.
The CrowdJustice campaign raked in close to $250,000 since its creation on March 14, with donations pouring in every hour. So far, more than 8,000 people have contributed to the fund.
"It has been one of the most successful campaigns on the platform and certainly has involved one of the most high-profile people to use the platform," a CrowdJustice spokesperson told Newsweek.
Daniels, whose real name is Stephanie Clifford, said she set up the campaign so that could "speak honestly and openly" against the "intimidation tactics" used by Trump's lawyer, Michael Cohen, and the president himself, she wrote in the campaign description.
Daniels has been trying to invalidate a nondisclosure agreement she signed with Cohen in October 2016 for $130,000, which forbids her from speaking publically about an alleged affair she had with Trump between 2006 and 2007. Daniels's lawyer, who filed the suit in a Los Angeles superior court, argued that the agreement was unenforceable because Trump never signed it.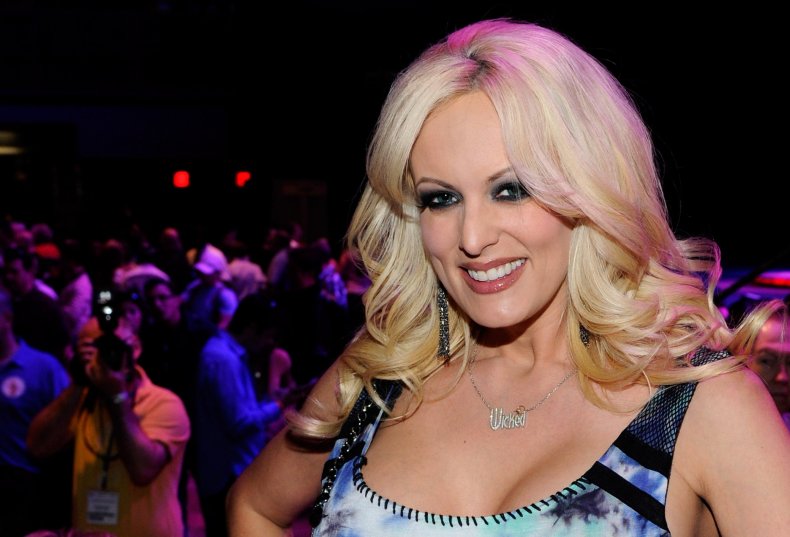 "I need funds to pay for: attorneys' fees; out-of-pocket costs associated with the lawsuit, arbitration, and my right to speak openly; security expenses; and damages that may be awarded against me if I speak out and ultimately lose to Mr. Trump and Mr. Cohen," Daniels wrote.
In an update on March 15, the 39-year-old added that none of the money would be used for personal expenses.
"First, I want to be clear as to what this money is NOT being raised for," she wrote. "This money is not going to me personally. Ever. It is only being used to cover the legal expenses and potential damages I describe on the home page."
Most of the contributions range from $10 to $25, although there are a few $200 donations and a couple of $500 donations. The funds go directly to a lawyer who has been verified by CrowdJustice, according to the platform.
In the comments section, where donors can leave a message for the beneficiary of a campaign, people have urged Daniels to expose the president.
"Proud to do my part as an American," wrote one contributor. "I literally type this with tears in my eyes, please stick it to that bastard, and open the door for the other six ladies to be able to speak as well."
Michael Avenatti, Daniels's lawyer, said he had been approached by six other women who claimed to have had affairs with Trump.
Cohen, meanwhile, said he entered into the agreement on his own behalf and that Trump was not involved in the proceedings, despite the longtime lawyer having used a Trump Organization email address to negotiate the funds.
"The funds were taken from my home equity line and transferred internally to my LLC account in the same bank," Cohen said in a statement, adding that it was a "private transaction."
Along with Beverly Hills attorney Charles Harder, who is representing Trump in the dispute, Cohen is attempting to move the case to a federal court after having been granted an injunction that further prevents Daniels from speaking out. Her lawyer called the request for a venue change a "bullying tactic."