Stormy Daniels Will Discuss Alleged Donald Trump Affair After President's Lawyer Confirms Payment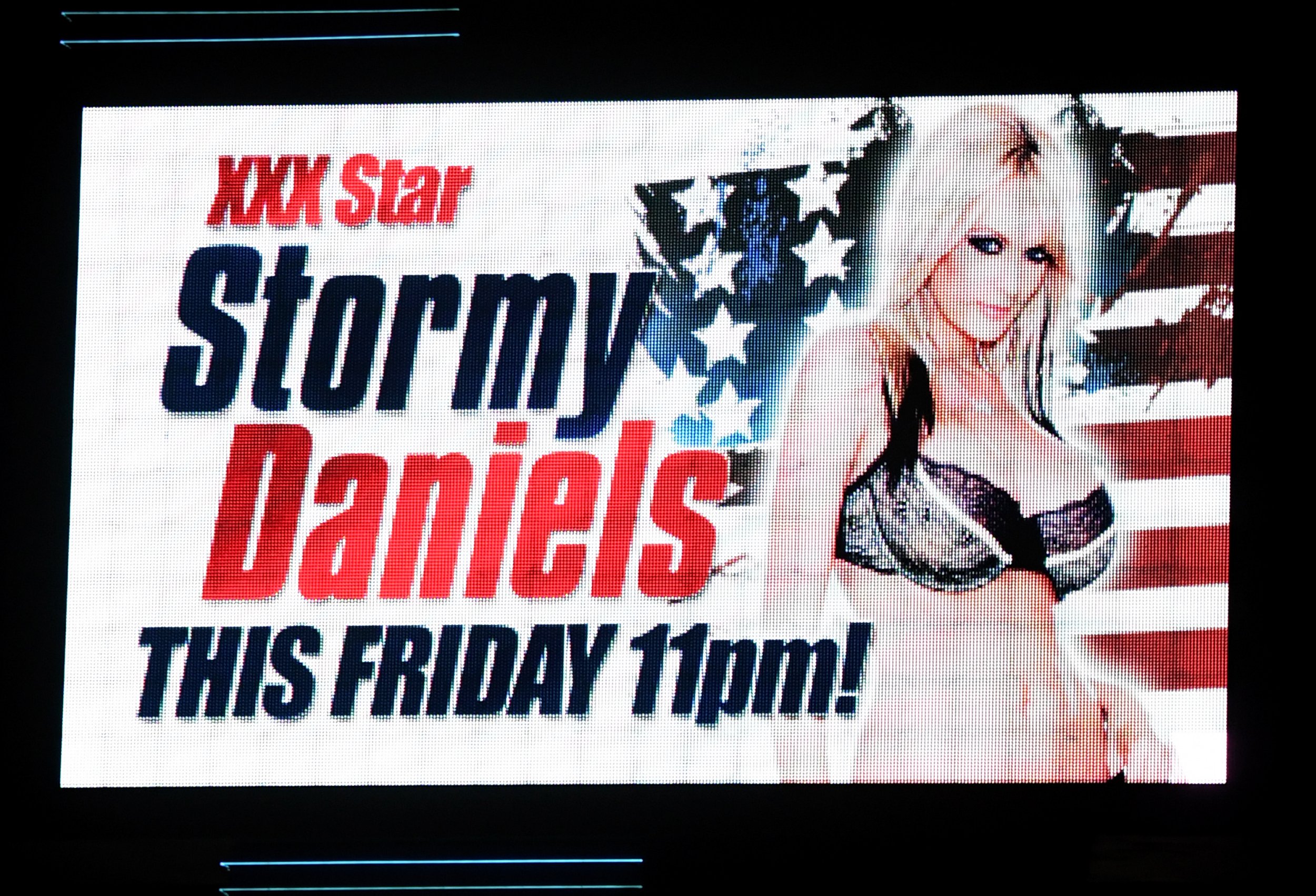 Porn star Stormy Daniels said she is now free to talk about her alleged affair with President Donald Trump after his lawyer publicly acknowledged paying her $130,000 shortly before the 2016 election, according to a new report.
Gina Rodriguez, the adult film actress's manager, told the Associated Press on Wednesday that Daniels believes Trump's lawyer violated a nondisclosure agreement when he admitted to making the payment.
On Tuesday, Trump's lawyer Michael Cohen issued a statement to reporters acknowledging he paid Daniels, whose real name is Stephanie Clifford, out of his own pocket.
"I am Mr. Trump's longtime special counsel and I have proudly served in that role for more than a decade. In a private transaction in 2016, I used my own personal funds to facilitate a payment of $130,000 to Ms. Stephanie Clifford," the statement read.
Cohen denied allegations that the payment, reportedly made to keep Clifford quiet about her alleged 2006 affair with Trump ahead of the election, violated campaign finance laws. "Neither the Trump Organization nor the Trump campaign was a party to the transaction with Ms. Clifford, and neither reimbursed me for the payment, either directly or indirectly."
However, Cohen does not deny he was ever reimbursed, nor does he say that Trump himself didn't reimburse him for the payment.
"The payment to Ms. Clifford was lawful, and was not a campaign contribution or a campaign expenditure by anyone," Cohen said in the statement. "Just because something isn't true doesn't mean that it can't cause you harm or damage. I will always protect Mr. Trump."
Clifford denied receiving a "hush money" payment just two weeks ago.
"The fact of the matter is that each party to this alleged affair denied its existence in 2006, 2011, 2016, 2017 and now again in 2018," she said in a statement toBuzzFeed on January 30.
"I am not denying this affair because I was paid 'hush money,' as has been reported in overseas-owned tabloids," she continued. "I am denying this affair because it never happened."