'Too Stupid to Rebut': Donald Trump's California Wildfires Tweets Baffle Experts, but Echo Sean Hannity
Taking a break from his blasts of the Russia investigation, Donald Trump's Twitter feed has rallied to a new cause in recent days. But the president's tweets about the California wildfires and his ideas of the potential solutions have left experts across the board baffled.
Wildfires have ravaged the Golden State in recent weeks, with one, dubbed the Mendocino Complex, becoming the largest ever recorded in the state on Monday. A day earlier, Trump addressed the issue for the first time, but rather than simply express sympathy for the victims, he weighed in on what he claimed could be done to halt the devastation.
"Governor Jerry Brown must allow the Free Flow of the vast amounts of water coming from the North and foolishly being diverted into the Pacific Ocean. Can be used for fires, farming and everything else. Think of California with plenty of Water - Nice! Fast Federal govt. approvals," Trump tweeted Sunday.
He followed that up with another tweet along the same lines on Monday, claiming that the wildfires being "magnified & made so much worse by the bad environmental laws which aren't allowing massive amounts of readily available water to be properly utilized."
While Trump's dubious assertion appeared out of left field, it was a theme he briefly touched on during his campaign for president. Trump claimed then that "there is no drought" in California and that water was being diverted "out to sea" in order to protect "three-inch fish." The claims were widely debunked at the time.
It is not clear where Trump got such false information from, however the claims lean on arguments long made by California Republican Representative Devin Nunes and previously echoed by Fox News host Sean Hannity. Both men have been ardent supporters of Trump, notably amplifying his deriding of the investigation into Russian interference in the 2016 election and possible collusion with his campaign.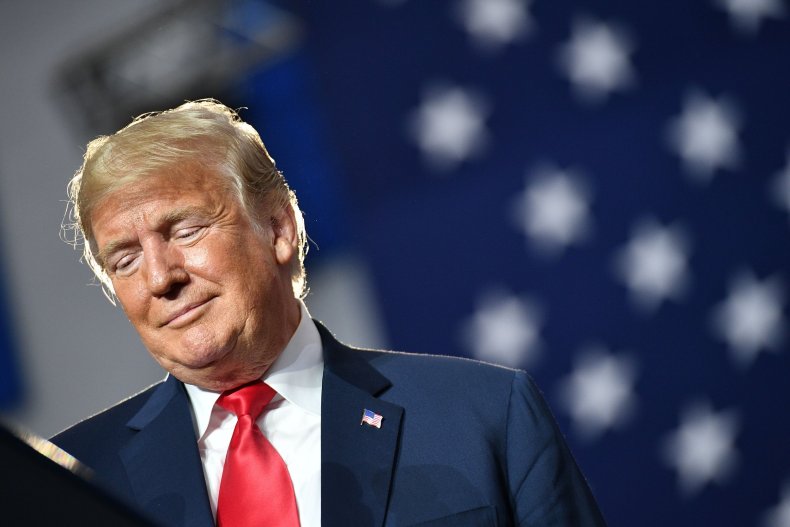 Experts on the environment and water, though, appear clear that Trump's statements have little basis in fact.
"Trump's tweets last night and today show a profound misunderstanding about water, fires, California environmental policy, and of course, climate change," Peter Gleick, of the Pacific Institute and a world-renowned expert on climate and water, told Politico Tuesday. He added that the "idea that somehow state water policies are leading to a shortage of water for fighting the fires is too stupid to rebut."
Other experts offered similar comments that Trump's comments were so obviously false they barely warranted a response.
Trump's claim "is so physically impossible, you don't even really want to respond," Jay Lund, a civil and environmental engineering professor at the University of California, Davis, told the Associated Press.
Even those fighting the wildfires dismissed Trump's attempt to provide further assistance.
"We have plenty of water," Scott McLean, a spokesman for the California Department of Forestry and Fire Protection, told the AP.