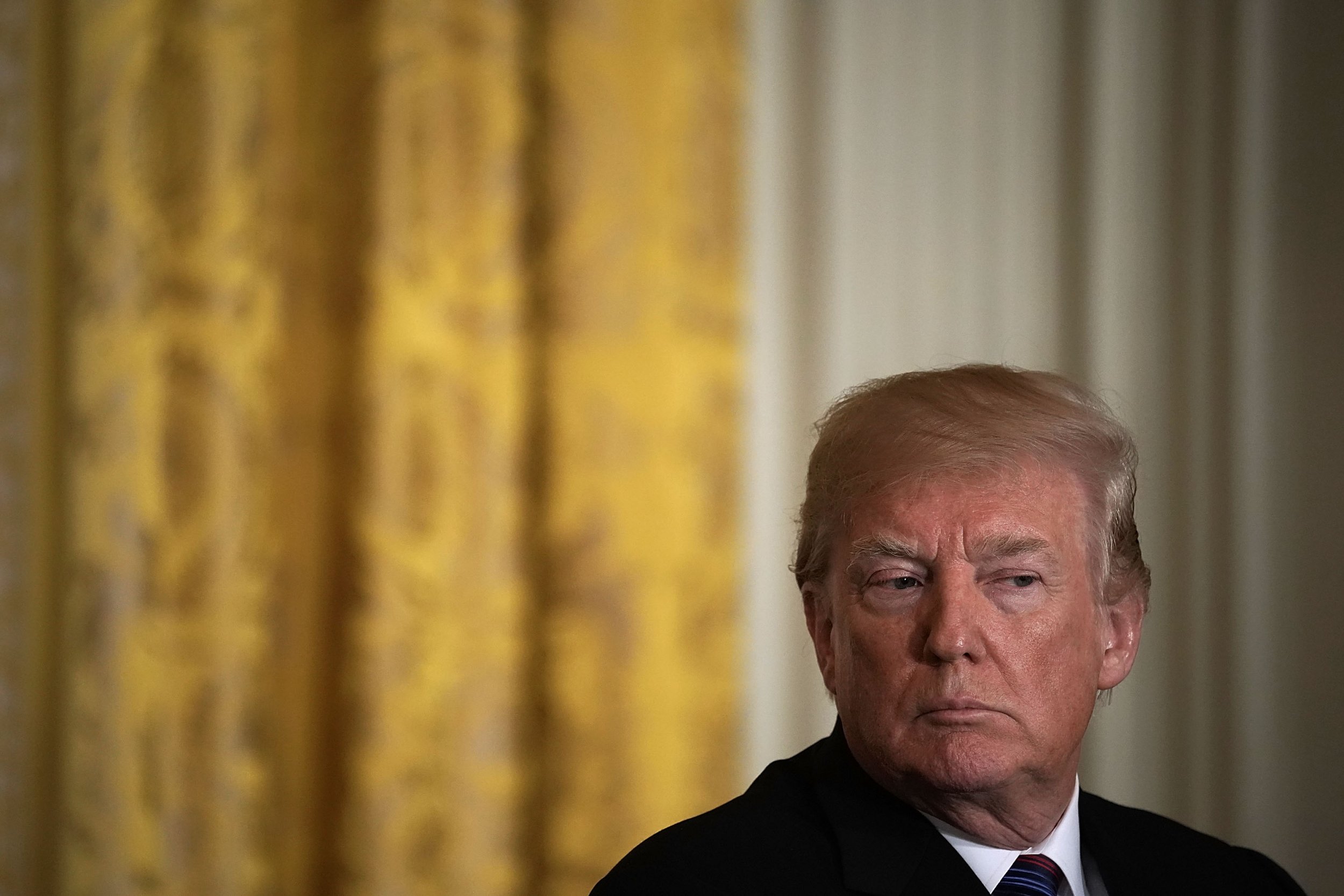 The special counsel investigating Russian meddling in the 2016 election and possible collusion with President Donald Trump's campaign told the president's lawyers that Trump is a "subject" of the probe, but not a "target," according to a new report.
Special counsel Robert Mueller characterized Trump as a subject in his investigation into Russia's interference in the presidential election during private negotiations with the president's legal team in early March, according to the Washington Post. At the time, the two sides were negotiating a possible interview between Mueller's team and Trump.
A subject of an investigation is someone whose conduct falls within the scope of an investigation but who investigators don't have enough evidence to level charges. A target is someone whom the prosecutor or the grand jury has enough evidence to link him or her to a crime.
Some of Trump's advisers found Mueller's characterization of him as a subject an indication that the president was not exposed to much criminal risk, but others pointed out that that subjects of probes can easily become targets, according to the Post. Some advisers reportedly warned that Mueller's description might have been an attempt to lull Trump into a false sense of security and agree to an interview.
One reason Mueller is pushing to interview Trump is to determine "corrupt intent"—a key element in pursuing an obstruction of justice charge—in hamstringing the Russia investigation, the Post reported.
Mueller told Trump's attorney's that the scope of the investigation is far beyond just the campaign period. The special counsel is preparing a report that details Trump's actions while in office and potential obstruction of justice, two sources familiar with the conversation told the newspaper.
Trump's team also suspects a second report on Mueller's findings regarding Russian meddling could follow the obstruction report. Mueller is also required, per special counsel regulations, to submit a confidential report to Deputy Attorney General Rod Rosenstein, who can decide whether to make that report public.
Peter Carr, the spokesman for the special counsel's office, declined to comment on the matter.
News of the March conversation comes a day after Alex Van Der Zwaan, a London-based lawyer who admitted to lying to the Mueller's team in November 2017, became the first person sentenced in the probe.