Donald Trump: I'll Sue 'Liars' Accusing Me of Sexual Assault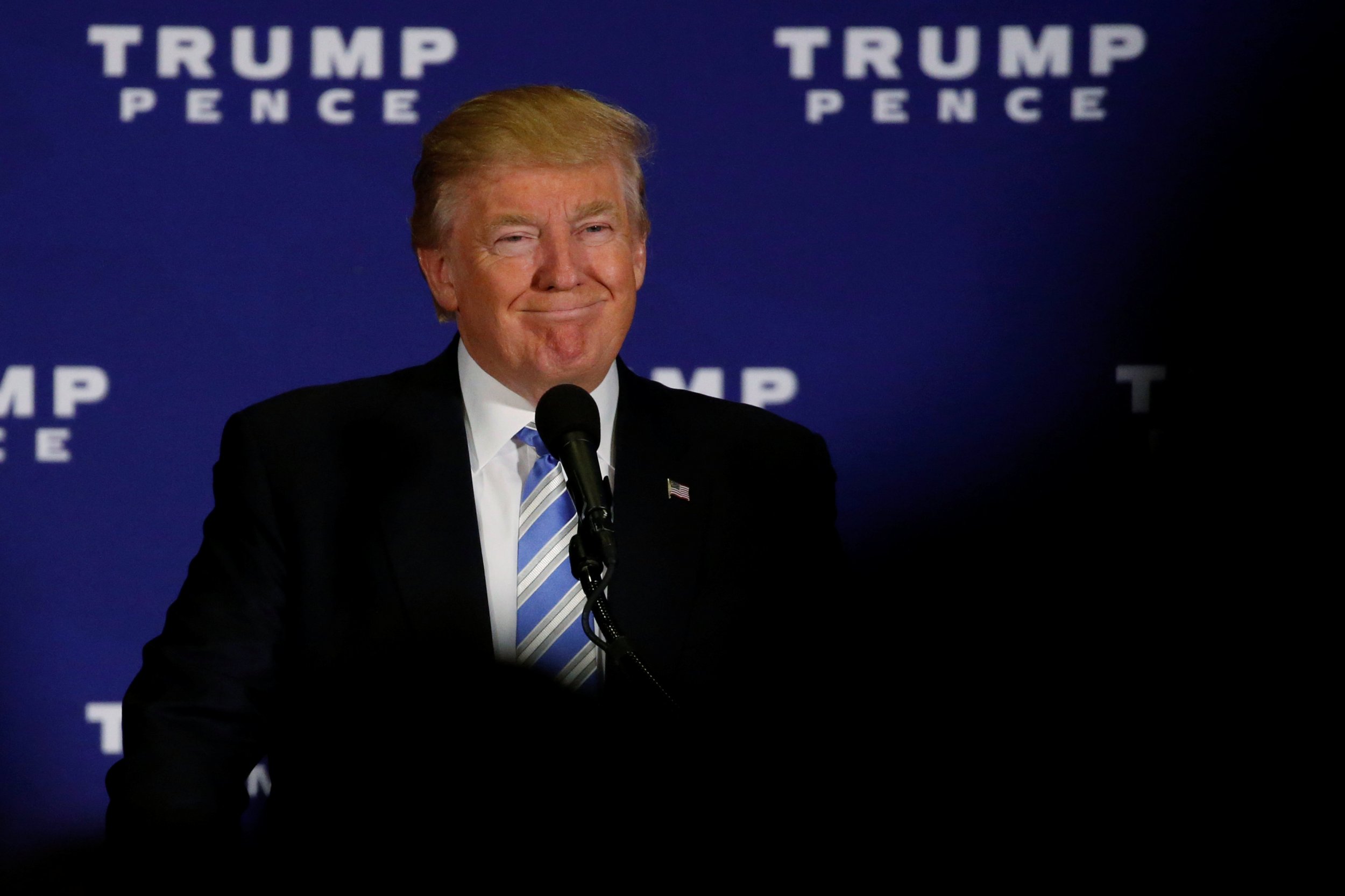 Donald Trump promised Saturday to sue each woman who has accused him of sexual harassment or assault, branding them "liars."
The Republican nominee for president dismissed the at least 10 accounts as "total fabrication" during a campaign stop in Gettysburg, Pa., where he ostensibly aimed to lay out his prospective first 100 days in office, should he be elected.
"Every woman lied when they came forward to hurt my campaign," Trump said to cheers. "Total fabrication. The events never happened. Never.
"All of these liars will be sued after the election is over," Trump vowed.
The real estate mogul's campaign has been dealing with allegations of sexual improprieties since an audio tape recording surfaced that featured Trump bragging that his star power enabled him to grab women at will. The tape, which captured a conversation between Trump and then-"Access Hollywood" host Billy Bush, prompted at least 10 women to come forward with allegations of forcible touching over a wide range of years.
The sexual assault allegations have overshadowed Trump's candidacy, which trails Hillary Clinton's in most every poll with less than three weeks until the election. Trump, who set out Saturday to detail his initial priorities, has lately pitched a message of media bias and has been widely denounced for suggesting the election is "rigged" against him, while refusing to say whether he'd concede should election results follow current projections.
Trump took aim at the media again Saturday, claiming the press didn't probe the sexual assault allegations, in an attempt to hurt him. Despite benefitting from millions of dollars in free TV time since he launched his campaign, Trump is trying to sell the idea that supposed media bias is part of the conspiracy he sees behind a "rigged" election.
"A simple phone call placed to the biggest newspapers or television networks gets them wall-to-wall coverage with virtually no fact-checking whatsoever," he said.
"They're trying desperately to suppress my vote and the vote of the American people."
In Trump's imagined conspiracy, the media and Democrats are colluding as enemies of the American people. The GOP candidate, no one's idea of a wallflower, had the chutzpah Saturday to tie his controversies into a supposed plot against the citizenry, in a nakedly populist appeal by the self-professed billionaire.
"If they can fight somebody like me, who has unlimited resources to fight back, just look at what they can do to you. Your jobs, your security, your education. Your healthcare, the violation of religious liberty, the theft of your Second Amendment...the loss of your factories and homes and much more," Trump said.
Trump aides told Reuters that Gettysburg, the site of a major Civil War battle and Republican President Abraham Lincoln's famous address, was a fitting place for him to detail a positive vision for the future of his party, which has been roiled by his candidacy, with many Republicans refusing to support Trump.
The GOP candidate has narrowed his polling gap with Hillary Clinton, according to a Reuters/Ipsos poll that found his talk of a "rigged" election has been resonating with Republicans who have been wavering on Trump's viability.
The litigious Trump often threatens lawsuits. Most recently, he threatened to sue the New York Times for publishing sexual assault allegations against him, but he hasn't yet followed through.