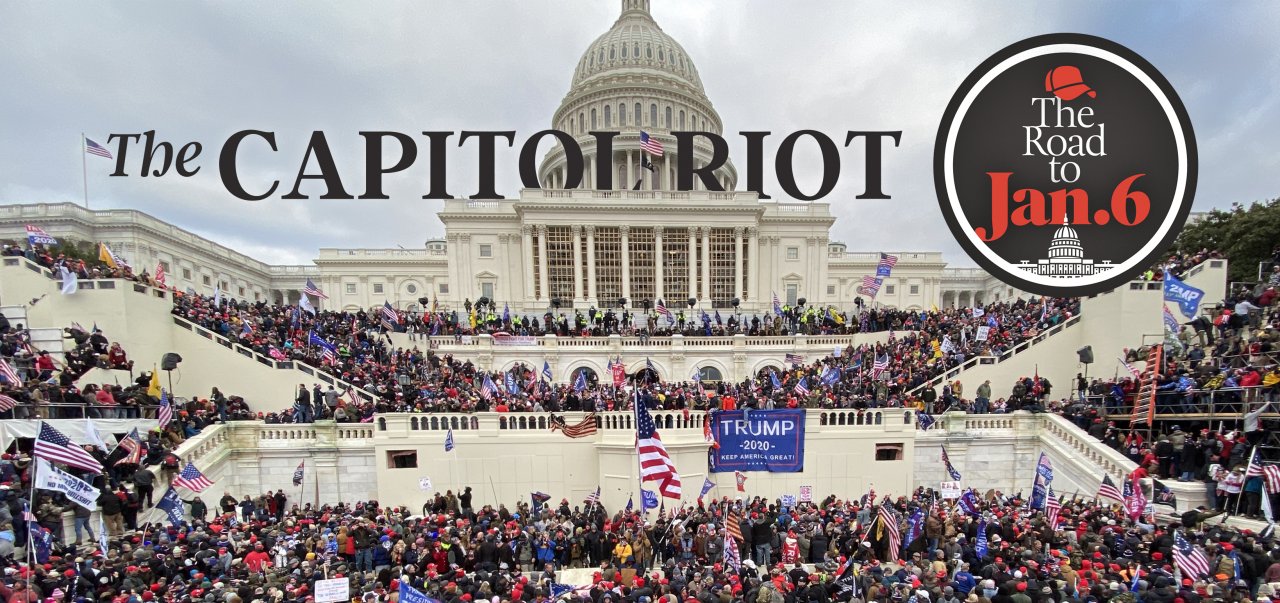 Donald Trump Supporters, Censored, Discovered They Didn't Need Twitter, YouTube
In this daily series, Newsweek explores the steps that led to the January 6 Capitol Riot.
On December 9, YouTube announced that it would begin removing new content posted to its platform that "misleads people by alleging that widespread fraud or errors changed the outcome of the 2020 U.S. Presidential election."
YouTube said that while users were allowed to post whatever they wanted about an undecided election, content claiming fraud or errors intended to influence public opinion regarding a past election would not be allowed. It was a reversal of the companies' earlier stance not to remove election-related videos.
A quarter of U.S. adults get their news from YouTube, according to the Pew Research Center.
The dominant video-posting site's action now went far beyond the two other social media giants—Facebook and Twitter—which had started labeling posts that it judged to be misinformation or disinformation but in general were not removing those kinds of posts. YouTube said its policy would apply only to new videos uploaded after December 9. The site said it was implementing the new policy because Tuesday marked what is known as the safe harbor deadline, where enough states had officially certified the election results to determine a president-elect.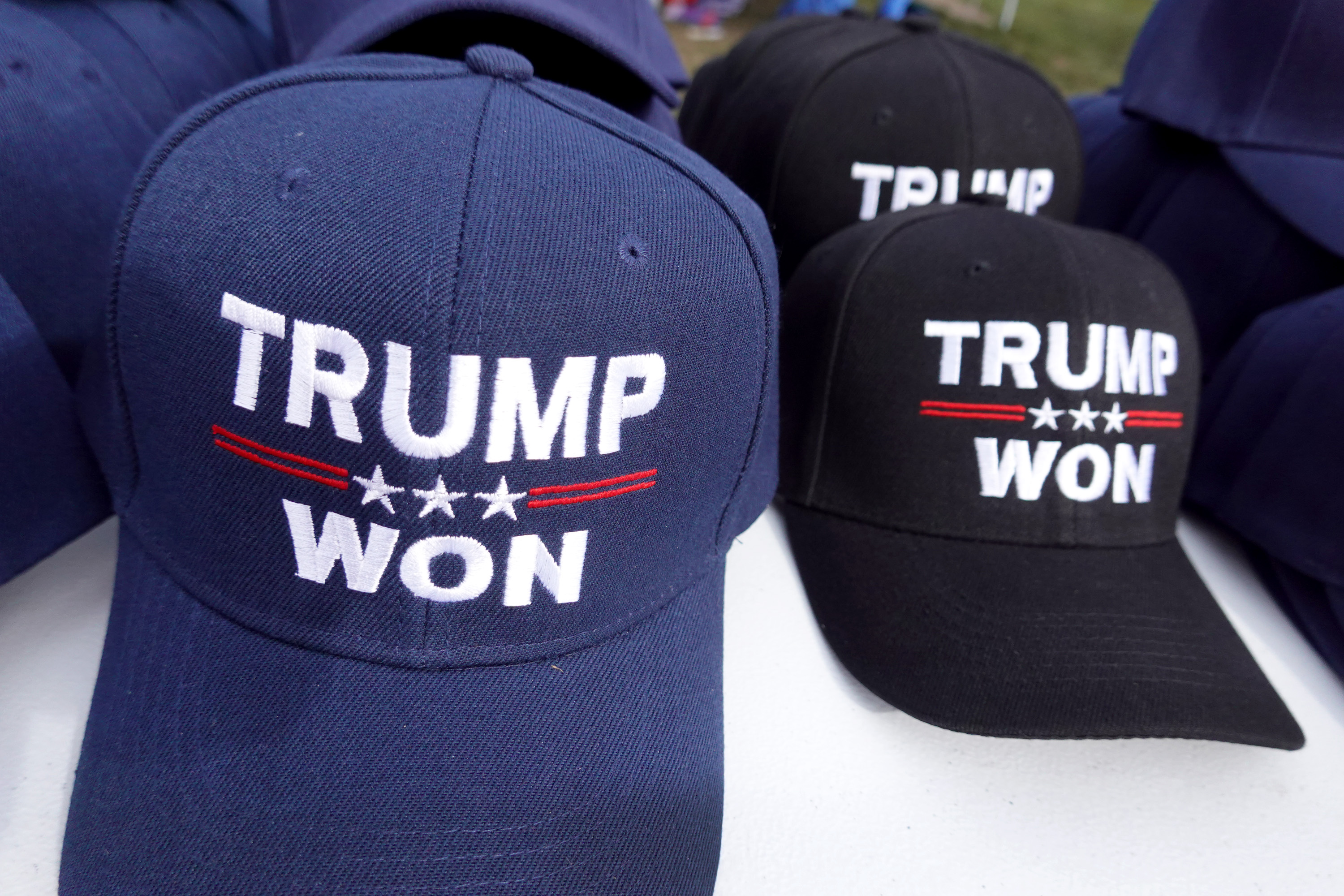 Up until the YouTube announcement, public action to suppress free speech on social media had occurred mostly on Twitter. That site was banning accounts for false COVID narratives, as well as extremist postings. In 2018, Twitter first banned the right-wing bombast and conspiracy influencer Alex Jones for violating its policy on "inciting violence" and "abusive behavior." All of the Jones-related Infowars accounts were then permanently suspended. Facebook, Spotify and Apple removed Alex Jones-related podcasts and videos in 2018, and his channels were banned also on YouTube.
That same year, the account of Gavin McInnes, the founder of the Proud Boys, was banned for violating Twitter's policy on "violent extremist groups." So too was the @ProudBoysUSA account. McInnes was also banned on YouTube.
In 2019, the account of Louis Farrakhan, leader of the Nation of Islam, was banned from Twitter for using "language that dehumanizes others on the basis of religion." In May 2019, Facebook and Facebook-owned Instagram announced a ban of "dangerous individuals and organizations" including Farrakhan, Alex Jones and his organization InfoWars, as well as other right-wing influencers.
During 2020, before the election, Twitter suspended over 50 white nationalist accounts, as well as 157,000 QAnon-related accounts and bots. YouTube also banned QAnon-linked news sites, for promoting "conspiracy theories that have been used to justify real-world violence." Former KKK Grand Wizard David Duke's account was also banned on both Twitter and YouTube. After the November election, Trump advisor Steve Bannon's Twitter account was suspended.
The YouTube news on December 9 generally provoked commentary about the lack of consistency across the social media companies, as well as the flaws and loopholes in their various policies. By and large, the mainstream news media coverage did not question the censorship, or even use the word.
The justification for the "deplatforming," as supporters called it on social media, is to reduce avenues for hate speech, disinformation and psychological warfare. The defenders argue that while the government is impeded by the First Amendment from limiting or criminalizing speech, private companies are under no obligation to allow content they deem offensive or indefensible.
But banning does not always have the effect that proponents seek. U.S. intelligence organizations that monitor social media and follow the cat-and-mouse games between cyber warriors and extremist groups note that new commercial platforms and better encryption constantly emerge to replace blocked avenues.
For example, while Twitter and Facebook are generally utilized by extremists to communicate messages and recruit adherents, new avenues became dominant in 2020 as censorship increased. Domestically, this meant Parler, Telegram, Reddit and the.donald.win became the main sites for election-related dissemination and organizing. All during the lead-up to January 6, the FBI, NSA and Department of Homeland Security were struggling to monitor accounts that had to do with overt law-breaking, according to homeland security reporting, including encrypted Telegram, Signal, and WhatsApp channels (WhatsApp is owned by Facebook).
Telegram in particular had been the favored social media platform for ISIS from its founding, specifically the English and Arabic language Invasion Brigade Telegram channels. Telegram is a messaging app enabling users to send messages, photos, videos and files. In the early days of ISIS, Telegram introduced a new tool called "Channels" which allowed users to broadcast their messages to an unlimited number of followers. Within days of the announcement, ISIS launched an official Arabic-language Telegram Channel for propaganda distribution. In the weeks following the launch of their Arabic channel, ISIS announced official Telegram channels in English, French, German, Indonesian, Bosnian, Bengali, Turkish, Kurdish, Urdu, Swedish and Russian.
Telegram did move to block 78 ISIS-related channels across 12 languages and created easier ways for users to report objectionable content. But the company also said it was not intercepting private channels.
In May 2018, the pro-ISIS Constantinople Foundation urged users to migrate from speaking only among themselves on Telegram to a more skillful use of Twitter, so that ISIS proselytizers and recruiter not "remain locked in the prison called Telegram," according to an intelligence report.
"In response to the continued suspensions of their accounts, ISIS supporters have started to create networks of low-profile accounts on Twitter that sometimes look like a network of social bots, in hopes of keeping their accounts active longer," the report said. "These low-profile accounts typically have no background photo, a generic profile photo, and regular names (ex. Judy Hughes, Linda Porter, etc.), that upon first glance would not suggest affiliation with ISIS."
Other extremist organizations, particularly neo-Nazi, white supremacist and ultra-nationalist groups, both in Europe and North America, also gravitated towards Telegram, as did domestic groups, particularly those banned or restricted on the mainstream public sites. And yet a January 2020 FBI report stated that cyber actors on the Darknet were moving more and more to encrypted communications platforms to evade law enforcement. The report mentioned Telegram, Wickr, ProtonMail, Jabber, Tutanota, ICQ and Kik.
The irony, a domestic threat report stated, was that "increased public awareness of government surveillance has contributed to the rising consumer demand for covert messaging apps." The report referred to WhatsApp, Kik, Wickr, TextSecure, surespot, SCRAMBL3, THREEMA, and SILENT CIRCLE.
"Messages do not register on the user's phone plan and are not discoverable by legal demand served on the mobile phone carrier (for example, search warrants or court orders) ..." the report said.
Militia extremists in the United States, it went on to say, are telling members "to use secure messaging services like Wickr to discuss surveillance and group membership."
The widely held view—that mainstream censorship was effective in suppressing hate speech and false narratives—was wrong. People and organizations were just moving to other platforms which were less familiar to most in the news media and did not, before January 6, become a source for news-gathering.
After the election, YouTube also announced that it was temporarily barring One America News Network from posting new videos: the site had violated YouTube's rules against misinformation by posting content claiming there is a guaranteed cure for COVID. Donald Trump called OAN a "great alternative" to Fox News, which had reported that the president lost Arizona and affirmed Joe Biden's victory. Viewership surged in November 2020; 767,000 people installed the app that month. Subsequent months were just as high. According to Reuters, the OAN website averages 8 million visits a month from desktop and mobile users, having peaked at 15 million from November 2020 through January 2021.
OAN says people can watch the channel without a TV cable plan and without a contract on the desktop or mobile. That meant alternative news like OAN no longer had to be sanctioned or judged by the mainstream to gain viewers and get their message out. Nor are extremists of any stripe constrained from organizing and communicating: those who refuse to comply with the rules of the mainstream don't have to be heard by the mainstream.
Deplatforming, in other words, became another factor in widening the American divide.