Trump to Pick Conservative Judge for Supreme Court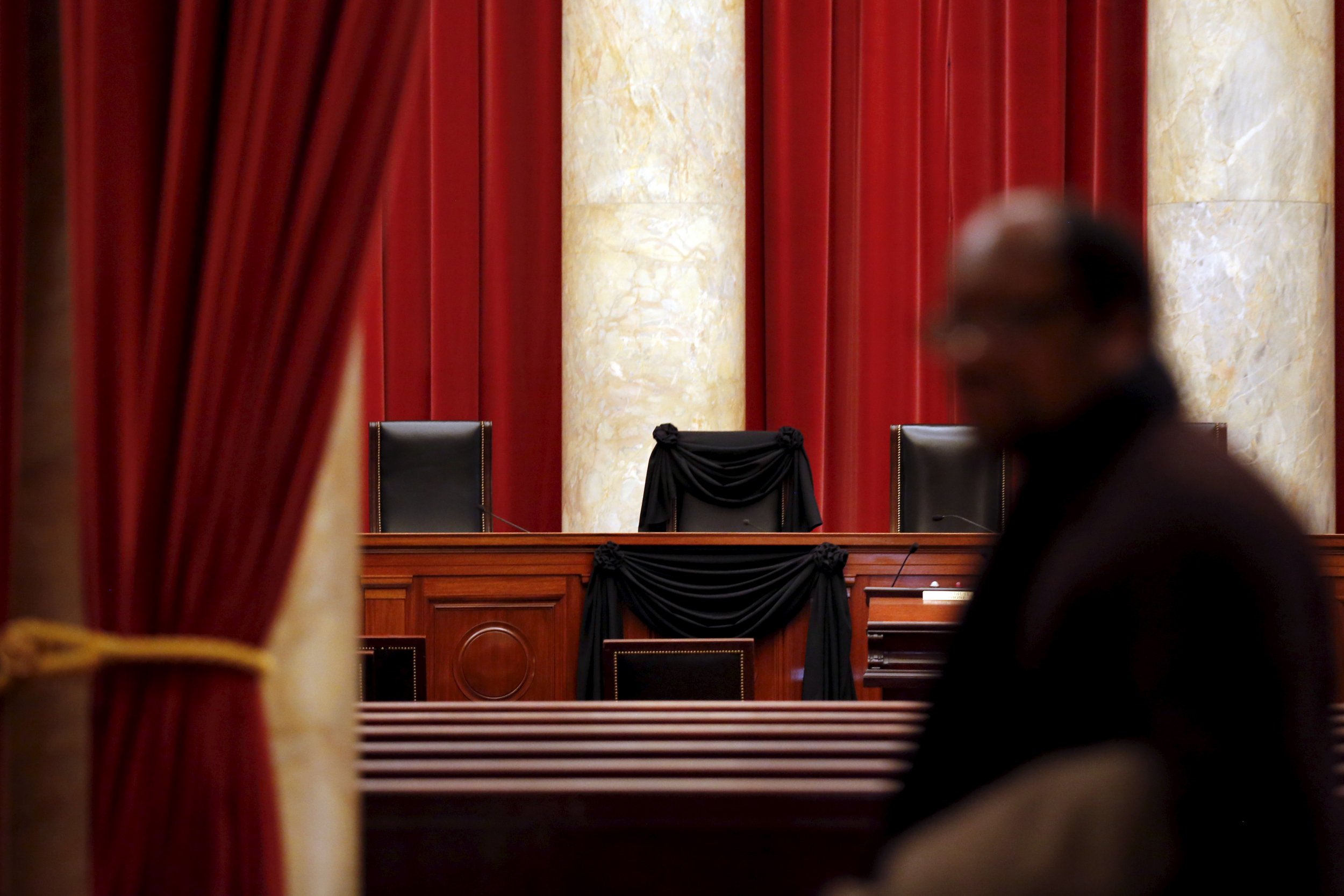 President Donald Trump was set to unveil his pick on Tuesday for a lifetime job on the U.S. Supreme Court, likely choosing a conservative judge to try to shape the court for years to come on issues like abortion and gun and religious rights.
Democrats, still fuming over the Republican-led Senate's refusal to act on former President Barack Obama's court nominee last year, girded for a fight.
Trump has announced he will reveal his choice to replace conservative Justice Antonin Scalia, who died last February, at the White House at 8 p.m.
"We'll be announcing a Supreme Court justice who I think everybody's going to be impressed with," Trump told reporters at a cyber security event in the White House.
The court is ideologically split with four conservative justices and four liberals, and Trump's pick can restore its conservative majority.
A source involved in the selection process said Trump had made his choice between two conservative U.S. appeals court judges - Neil Gorsuch and Thomas Hardiman. Both were appointed to the bench by former Republican President George W. Bush.
CNN, citing an unnamed source, said Gorsuch, a judge on the Denver-based 10th U.S. Circuit Court of Appeals, had been told he was the likely nominee.
Adding an element of drama to what is normally a sober announcement, CNN said both Gorsuch and Hardiman, who serves on the Philadelphia-based 3rd U.S. Circuit Court of Appeals, had been brought to Washington ahead of Tuesday's announcement.
The White House ratcheted up the tension by sending a statement calling on Americans to watch the decision live on Facebook. "You won't want to miss it!" the statement said.
A senior Senate Republican aide said Majority Leader Mitch McConnell had already been informed of Trump's pick, which the senator described as an "outstanding choice."
William Pryor, a judge on the Atlanta-based 11th U.S. Circuit Court of Appeals, had earlier been mentioned as a possible nominee.
Under the Constitution, a president's Supreme Court nomination requires Senate confirmation.
Contentious Issues
A Supreme Court justice can have influence for decades after the president who made the appointment has left office. Trump's appointee could be pivotal in cases involving abortion, gun, religious and transgender rights, the death penalty, presidential powers, environmental regulation and other contentious matters.
White House spokesman Sean Spicer said polls had shown that the composition of the Supreme Court was important for many voters in last year's presidential election.
The leading candidates for the job all have strong conservative credentials.
Gorsuch, 49, joined an opinion in 2013 saying that owners of private companies could object on religious grounds to a provision of the Obamacare health insurance law requiring employers to provide coverage for birth control for women.
Hardiman, 51, has embraced a broad interpretation of the constitutional guarantee of the right to bear arms and has backed the right of schools to restrict student speech.
Pryor, 54, has been an outspoken critic of the court's 1973 landmark Roe v. Wade ruling legalizing abortion, calling it "the worst abomination of constitutional law in our history."
Amid partisan tension since Trump took office on Jan. 20, Democrats remain enraged because McConnell refused last year to allow the Senate to consider Obama's nomination of Judge Merrick Garland for the vacant seat. That action had little precedent in U.S. history.
Gambling that Republicans would win the presidency in the Nov. 8 election, McConnell argued that Obama's successor should get to make the pick. The move paid off with Trump's victory, but the court has run shorthanded for nearly a full year.
Some Democrats have said the Republicans effectively stole a Supreme Court seat from Obama by refusing to confirm Garland.
Democratic Senator Jeff Merkley has vowed to pursue a procedural hurdle called a filibuster for Trump's nominee, meaning 60 votes would be needed in the 100-seat Senate unless its long-standing rules are changed. Trump's fellow Republicans hold a 52-48 majority, meaning some Democratic votes would be needed to confirm his pick.
"We need to fight this Constitution-shredding gambit with everything we've got," Merkley said in a statement.
McConnell warned Democrats on Monday that senators should respect Trump's election victory and give the nominee "careful consideration followed by an up-or-down vote," not a filibuster.
Trump said last week he would favor Senate Republicans eliminating the filibuster, a change dubbed the "nuclear option," for Supreme Court nominees if Democrats block his pick.
Judicial Crisis Network, a conservative legal advocacy group, said it would launch the first part of a $10 million media advertisement campaign on Tuesday night in favor of Trump's pick. The effort will hold Senate Democrats who face election in 2018 "accountable for their choice" on the Supreme Court, the group said.
Since it had only eight members after Scalia's death, the court has steered clear of some controversial issues. The most high-profile case currently under consideration is that of a female-born transgender high school student named Gavin Grimm, who identifies as male. He sued in 2015 to win the right to use the school's boys' bathroom in Virginia.
Depending on how quickly Trump's nominee is confirmed by the Senate, he may be able to participate in some of the current term's cases. If not, the court may have to consider setting new oral arguments and deciding them at a later date.