Donald Trump 'Swing County' Polling Shows 2020 Re-Election Is an Uphill Battle for President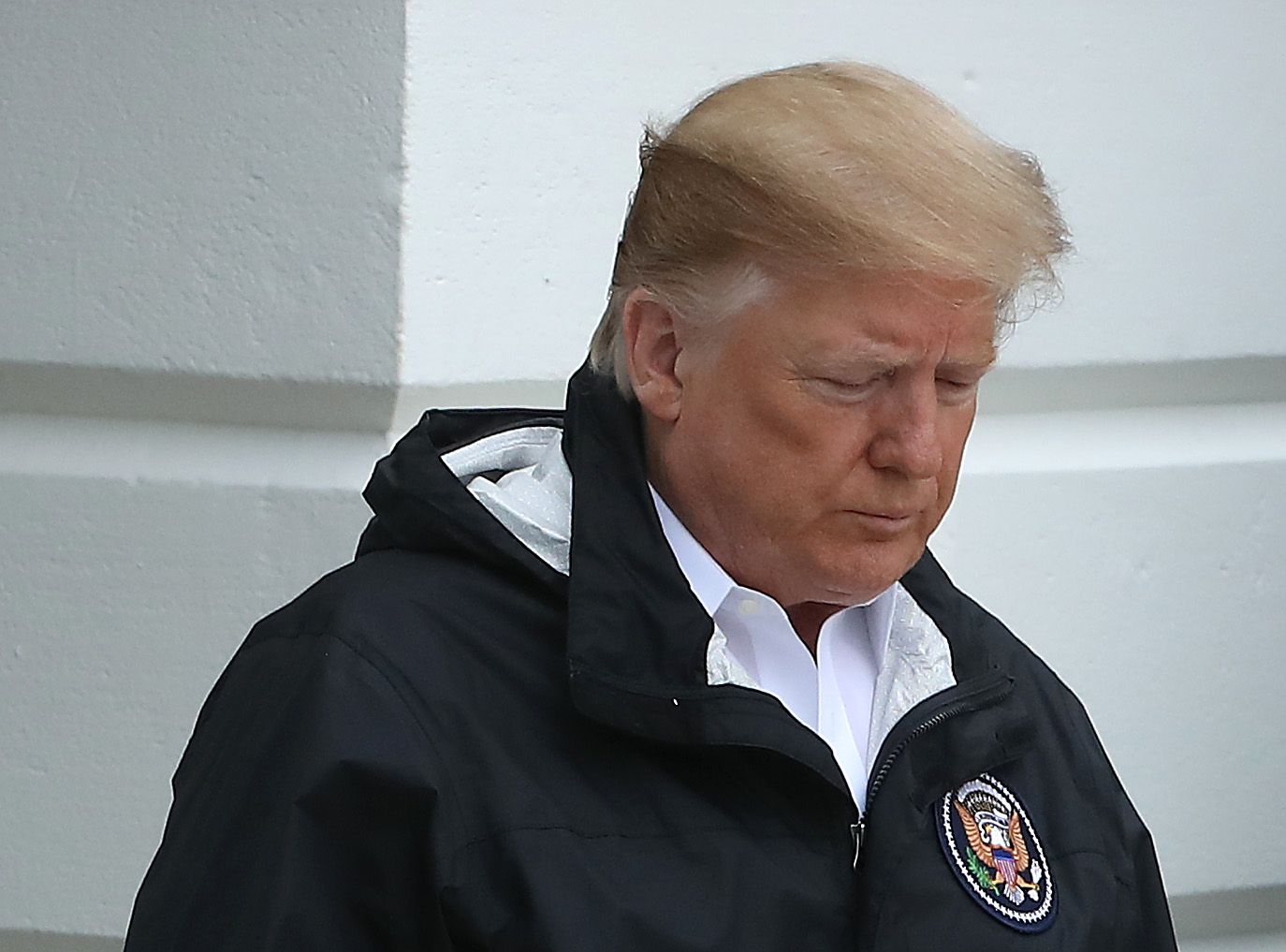 President Donald Trump isn't particularly popular with folks in the counties that could help swing the 2020 presidential election, a new poll from Monmouth University released Monday indicated.
The survey found that in the approximately 300 "swing counties"—which Monmouth said made up approximately one-fifth of the U.S. electorate—just 33 percent supported Trump's re-election. Sixty-one percent said they wanted someone else to be elected in 2020. The survey noted that in 2016, Democratic presidential nominee Hillary Clinton eked Trump out in these counties, winning the cumulative vote by just 1 percentage point.
Trump still enjoyed support for re-election in 2,500 "red counties"—58 percent to 39 percent—but had just 21 percent support for re-election in the approximately 360 blue counties, according to Monmouth. Overall, the pollster found, it painted a picture of a president with little support outside his staunchest supporters.
"Trump maintains his core base of support, but it's not clear that he can still count on those swing voters that helped put him over the top in the electoral college," said Patrick Murray, director of the Monmouth University Polling Institute, in a statement.
The Monmouth poll did find, however, that Republicans largely support Trump earning the nomination in 2020. Potential challengers like former Massachusetts Governor William Weld, who launched an exploratory committee, received very little support.
"Republican voters appear to say 'no thanks' as the potential for a nomination challenge to Trump becomes more real," said Murray in the statement.
Still, Trump is not an especially popular president with the nation at large. The Monmouth poll found that just 38 percent of registered voters supported his re-election. The tracker from FiveThirtyEight—which aggregates public polls, adjusting for each survey's quality, recency and other factors—pegged Trump's approval rating at 41.8 percent on Monday. And other polling on some of the key areas of the country for 2020 has shown his popularity has waned since he took office.
A survey last week in Florida found that just 40 percent of voters thought Trump should be re-elected. Fifty-three percent, meanwhile, thought that someone else should be sent to the White House. Trump won Florida by more than a single percentage point in 2016.