Trump Expected to Order Syrian 'Safe Zones' for Refugees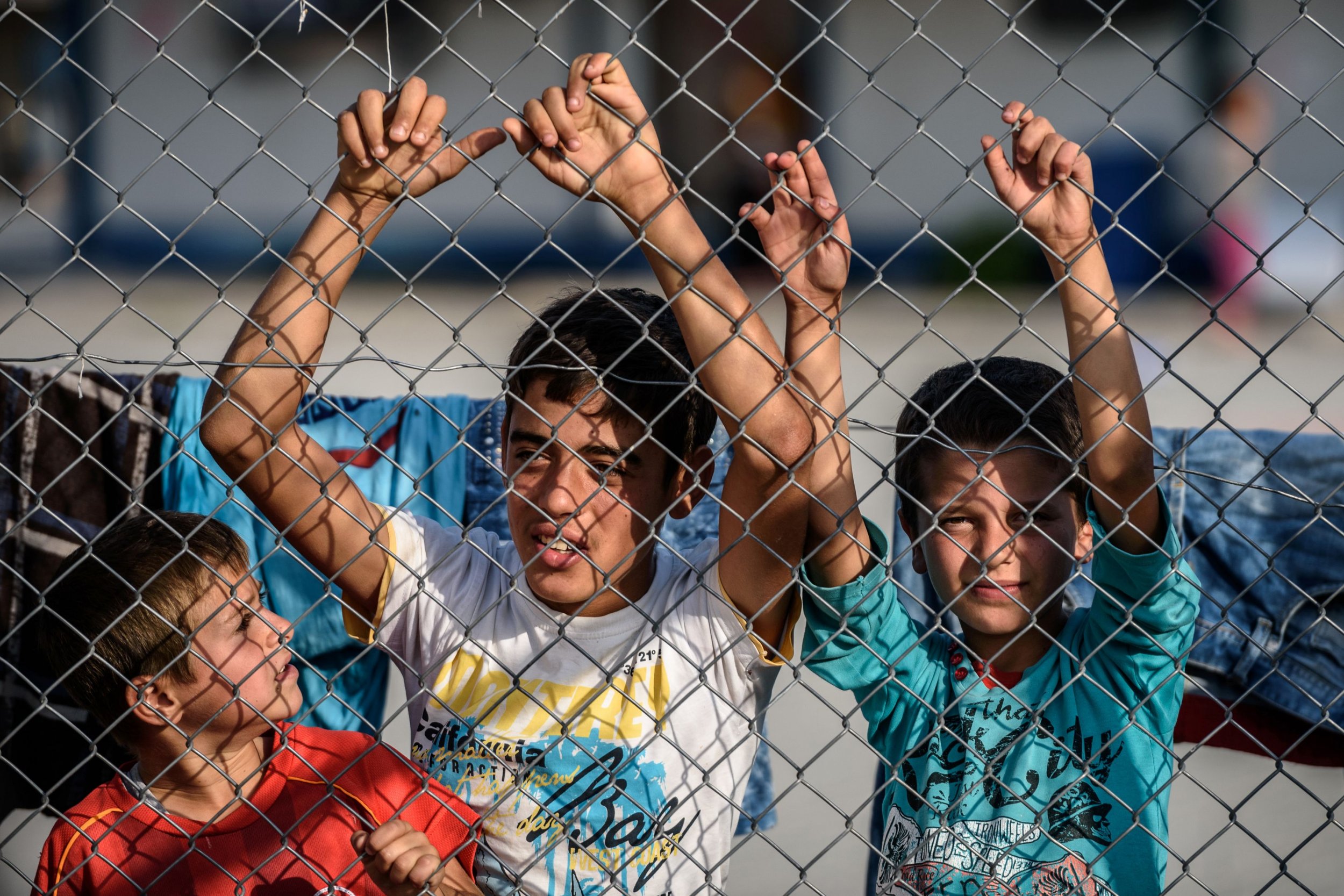 President Donald Trump is expected to order the Pentagon and State Department to produce a plan in coming days for setting up "safe zones" for refugees in Syria and neighboring countries, according to a document seen by Reuters, a move that could risk escalation of U.S. military involvement in Syria's civil war.
The draft executive order awaiting Trump's signature signaled the new administration was preparing a step that Trump's predecessor Barack Obama long resisted, fearing the potential for being pulled deeper into the conflict and the threat of clashes between U.S. and Russian warplanes over Syria.
"The Secretary of State, in conjunction with the Secretary of Defense, is directed within 90 days of the date of this order to produce a plan to provide safe areas in Syria and in the surrounding region in which Syrian nationals displaced from their homeland can await firm settlement, such as repatriation or potential third-country resettlement," the draft order said.
Creation of safe zones, if Trump decides to do so, could ratchet up U.S. military involvement in Syria and mark a major departure from Obama's approach. If Trump decided to enforce "no fly" restrictions over such areas, it would require increased U.S. or allied air power. It could also demand some type of ground forces to provide security.
Still, the document gave no details on what would constitute a safe zone, exactly where they might be set up and who would defend them. Jordan, Turkey and other neighboring countries already host millions of Syrian refugees.
U.S. military officials had long warned that creation of no-fly zones inside Syria would require a large number of additional resources beyond the fight against Islamic State and it would be difficult to ensure that jihadist insurgents did not infiltrate those areas.
Republican lawmakers have advocated the creation of such zones, especially to protect against forces loyal to Syrian President Bashar al-Assad.
During the presidential campaign, Trump called for no-fly zones to harbor refugees as an alternative to allowing them into the United States. Trump accused the Obama administration of failing to properly screen Syrian refugees entering the United States to guarantee they had no militant ties.
Trump's call for a plan for safe zones is part of a larger document that includes a temporary ban on most refugees to the United States and a suspension of visas for citizens of Syria and six other Middle Eastern and African countries, according to congressional aides and immigration experts briefed on the matter.
"All the questions of setting up a safe zone are still there," a U.S. official said. "If you're going to declare a safe zone, there's a lot of other things" that would have to be analyzed and put in place before it becomes feasible.
Marine Gen. Joseph Dunford, the chairman of the Joint Chiefs of Staff, has warned that any move to deny Syria and Russia access to all of Syria's airspace would require the United to "go to war against Syria and Russia."
"That's a pretty fundamental decision that certainly I'm not going to make," he told the Senate Armed Services Committee.