Internment Camp Survivor George Takei Says Trump's Family Separation Policy Is an 'American Disgrace': 'A Grotesque New Low'
Actor and political activist George Takei has described President Donald Trump's immigration policy as "evil," citing his own family's experience of being interned by U.S. soldiers during World War Two.
Takei appeared on Late Night with Seth Meyers to discuss the new series of The Terror: Infamy, in which viewers can learn about the imprisonment of Japanese-Americans during the war.
Takei, starred as Hikaru Sulu on Star Trek: The Original Series, and his family was evicted from their home in Los Angeles and imprisoned in an Arkansas internment camp when he was only five years old.
He was asked by the NBC host if his experience was comparable to the family separation policy which has resulted in the separation of thousands of migrant families at the southern border.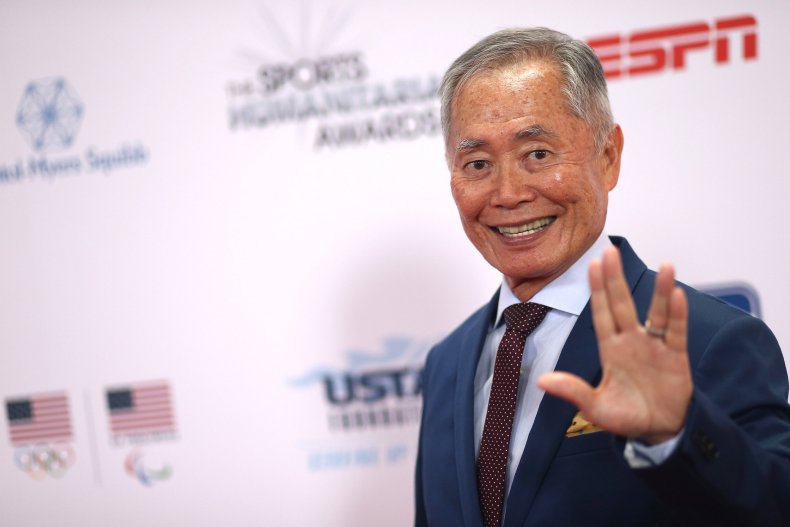 "It is a parallel, but it's a new low because we as children were always together with our parents. We were never separated and our parents protected us from the reality that was surrounding us," Takei said (via Grabien)
Trump signed an executive order in June 2018 reversing the policy, promising to keep families together and then a court order ended separations and required families to be reunited.
However hundreds of children remain in government shelters, and according to The New York Times, a further 700 families have been separated in the past year because of "loopholes" in the court order.
Meanwhile reports of unsanitary conditions in detention facilities have renewed widespread outrage among the public.
Takei went on: "What we have on the southern borders now is a grotesque new low. Children being torn away from their parents. Infants torn away, put in filthy, disgusting, cages with human waste in it.
"I mean, children, and to really underscore the evil in this, some of them are scattered to the far reaches of the United States from the southern border: Minnesota, Wisconsin, New Jersey.
"I mean, intentional cruelty, evil, and when the courts order them to bring the children and the parents together, they are so incompetent that they can't find the right child or the parents to put them together."
"It is an American tragedy and an American disgrace," he added.