Donald Trump Takes Credit for Low Gas Prices, Highlights How 'This Is Bad News for Russia'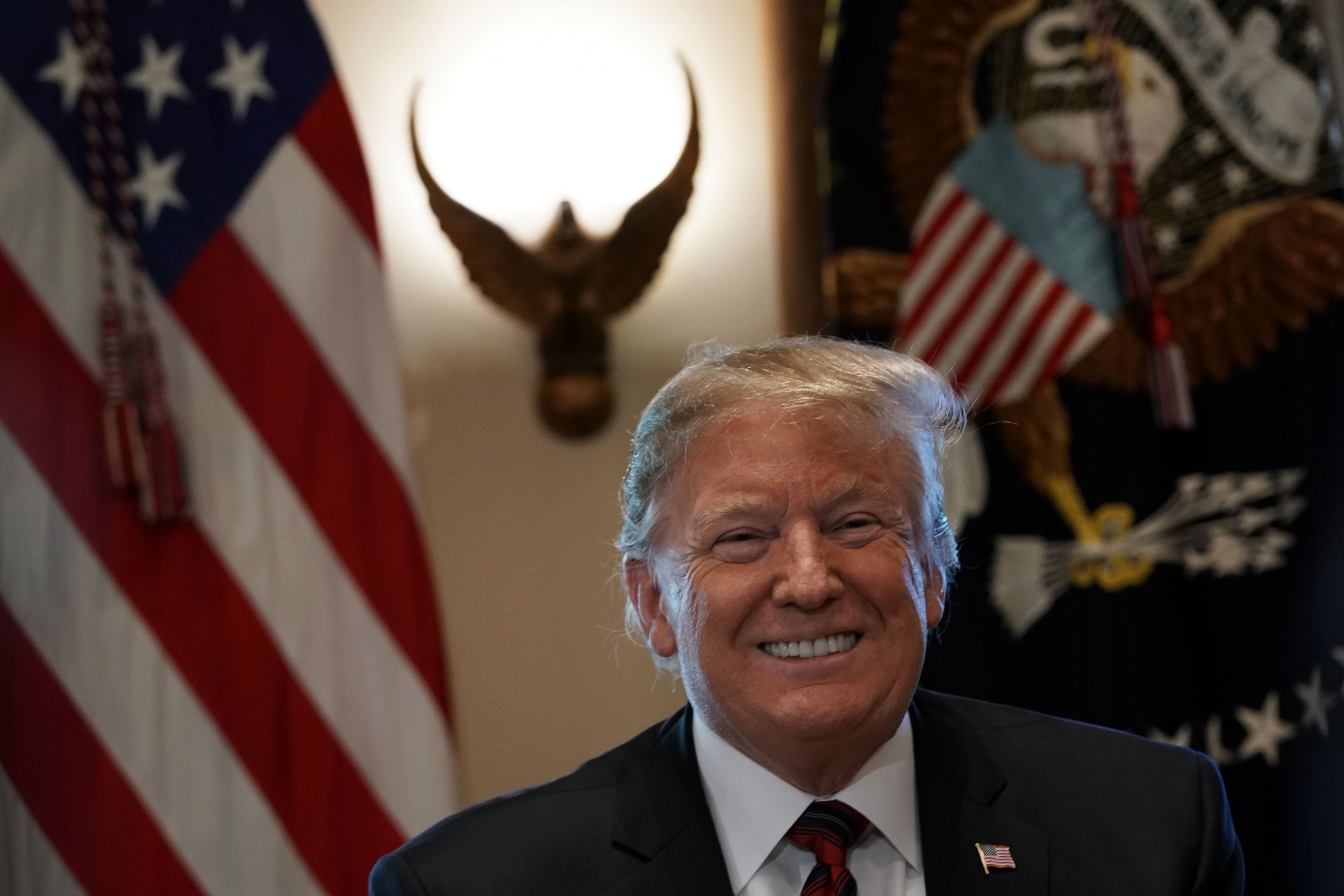 President Donald Trump has, in one tweet, taken credit for falling gas prices and used the numbers to serve as evidence that he hasn't been working for Russia.
"Gas prices drop across the United States because President Trump has deregulated Energy and we are now producing a great deal more oil than ever before," the president tweeted, attributing the information to Fox & Friends, which is known to be one of his staple news sources.
Read more: Donald Trump goes on late night racially charged rant about Elizabeth Warren, calls her 'Pocahontas' Again
"But this is bad news for Russia, why would President Trump do such a thing? Thought he worked for the Kremlin," he tweeted.
At the end of 2018, U.S. retail gasoline prices fell to a year-and-a-half low, Reuters reported. But market analysts attributed the price drop to sagging oil prices, driven by a global excess of crude on the international market.
Fox & Friends trumpeted falling gas prices in an earlier segment, on Friday, with host Steve Doocy telling viewers they should go out and buy a gas guzzling SUV in response to the news from the markets.
"Buy a gas guzzler!" Doocy said. "Some of the hottest cars and SUVs of 2019 use a lot of gas."
Aside from what critics have viewed as Trump's deference to Russian president Vladimir Putin on the world stage, the president's first term in office has been overshadowed by investigations into collusion between his 2016 presidential campaign and the Kremlin.
The Hill today reported that new revelations alleging Trump's former campaign manager, Paul Manafort, shared polling data with a Russian suspected of having ties to Moscow's intelligence apparatus had ignited fresh debate over collusion.
Washington Democrats have seen the development as the clearest indication thus far that the Trump campaign may have links to Russian interference in the 2016 poll.
At the same time, the White House is still reeling from Trump's December decision to unilaterally withdraw from Syria. The drawdown in the Middle Eastern nation went ahead Friday despite confusion in the government over whether plans were to proceed. The decision sent shockwaves through the White House, causing Defense Secretary James Mattis to resign in protest.
The U.S. withdrawal has also renewed the criticism that Trump's foreign policy has allowed Russia the upperhand in the Middle East. While the United States's regional and international allies in Syria were blindsided by the troop reduction, Putin welcomed the move as "correct."