Donald Trump is Taking an Experimental Antibody Treatment for COVID-19, Here's What We Know About It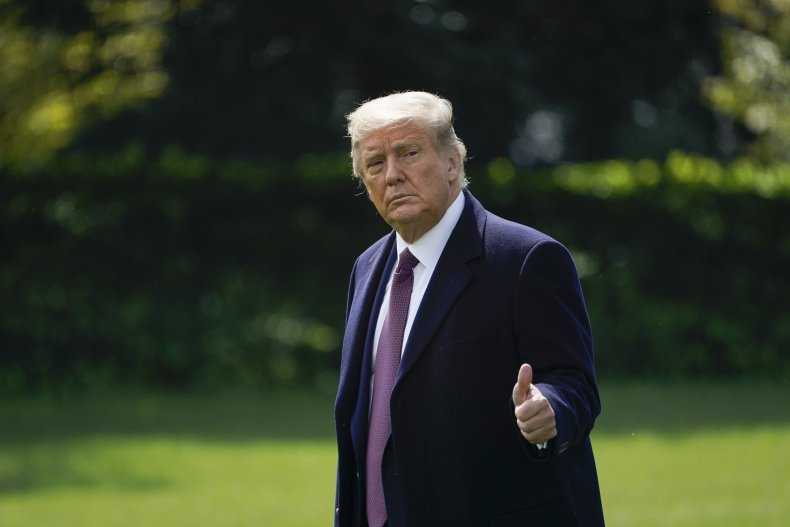 President Donald Trump is being treated with an experimental antibody drug after testing positive for the novel coronavirus and experiencing what the White House has described as "mild symptoms" on Friday.
"He's being evaluated by a team of experts and together we'll be making recommendations to the president and first lady in regards to next best steps," White House physician Sean Conley wrote in a memo released to reporters Friday afternoon.
Conley revealed that Trump was infused with an 8-gram dose of a polyclonal antibody cocktail made by Regeneron.
The New York biotechnology firm's treatment, called REGN-COV2, is still in clinical trials, but Regeneron released an update this week that early results found it reduced viral levels and improved symptoms for non-hospitalized COVID-19 patients, particularly those given the 8-gram dose. The trial was based on results of a trial of 275 volunteers.
REGN-COV2 is among several possible coronavirus treatments that have received federal funding for development and manufacturing.
"We are highly encouraged by the robust and consistent nature of these initial data, as well as the emerging well-tolerated safety profile, and we have begun discussing our findings with regulatory authorities while continuing our ongoing trials," Regeneron's chief scientific officer George Yancopoulos said in a statement.
According to the company, REGN-COV2 is made of two synthetic, monoclonal antibodies and was developed specifically to treat the virus that causes COVID-19. Pre-clinical studies on animals found that the drug also minimized long-term damage to the lungs.
It's one of several coronavirus treatments in late clinical trials but not yet released for the broader public.
Conley said in his memo that Trump also is taking zinc, vitamin D, the acid reflux drug famotidine, sleep aid melatonin and aspirin.
Earlier this year, Trump faced backlash for promoting a controversial antimalarial drug hydroxychloroquine as a possible treatment for COVID-19. The FDA later released an advisory saying trials showed the drug had little effect on coronavirus patients. Trump took hydroxychloroquine as a prophylactic in May after coming into contact with someone who had tested positive.
In addition to Trump, first lady Melania Trump also tested positive this week. Conley's memo doesn't mention whether she also has taken the experimental treatment, but he noted she "remains well with only a mild cough and headache."
Trump meanwhile will be working from the presidential offices at Walter Reed for the next few days, the White House announced late Friday, "out of an abundance of caution."