Donald Trump's Tariffs and Trade Wars Are Destroying Business Confidence Around the World, Survey Shows
The confidence that international and U.S. businesses had in President Donald Trump's economic policies has dropped rapidly because of his protectionist trade policies, according to analysts from Fidelity International.
Fidelity releases a report each year based on 16,000 interviews with top financial officers and chief executives, and this year 45 percent of respondents said Trump's policies were having a negative impact on their sectors. "Most significant is the shift among analysts covering North American companies, whose watchful optimism has entirely evaporated," reads the report, noting that confidence had dropped significantly from the year before.
Since coming to office, Trump has placed tariffs on billions of dollars of goods from countries around the world, including China, Canada and many European Union countries. The President prides himself of being a tough negotiator, and he has even called himself "the tariff man." But the U.S. trade deficit that Trump aimed to shrink has continued to grow over the past year.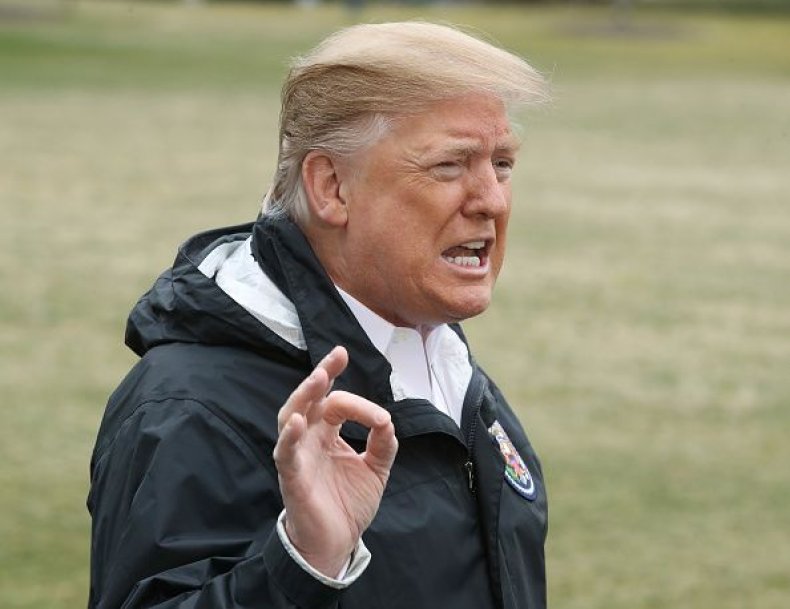 Meanwhile, Trump's trade war with China is one of the main reasons that financial analysts around the world are pessimistic. Increased tariffs on Chinese goods will cause the price of consumer products in the U.S. to rise, but it's also causing economic growth to slow elsewhere.
"There are no real winners in this U.S.-initiated trade war. Countries facing new tariffs, including the United States, experience declines in real exports and GDP," reads a 2018 report from the London-based company HIS Markit. "Other countries are hit indirectly through weaker demand for their own exports, either through supply chains or in response to weaker global economic growth."
"Not surprisingly, the United States experiences the largest decline in real imports of goods and services. Compared with the baseline level, real U.S. imports fall 4.5 percent in 2020. Due to the high import content of its exports, China also experiences a significant drop in real imports, which fall 3.2 percent below the baseline in 2020," the report continued.
This year's report from Fidelity also noted that Trump's economic policies were being felt around the world.
"The chilling effect of Trump's policies is being felt in far-flung places: our analysts say even Macau casino operators fear Trump's policies will weaken demand in China and depress their customers' spending," the Fidelity report reads.
Trump administration officials have suggested that U.S. trade talks with China could come to an end this month, allowing the U.S. to cut back the roughly $200 billion worth of tariffs on Chinese goods that have been levied since Trump came to office. But details about the negotiations are scant.