Donald Trump's Former Tax Attorney Has Office Raided by Federal Agents
President Donald Trump's former tax attorney for over a decade, Edward Burke, had his Chicago office raided by federal agents on Thursday.
Burke, currently serving as the chairman of the City Council Committee on Finance, assisted Trump with his taxes for 12 years and fought many legal battles for the real estate mogul to reduce property taxes in the Chicago area.
Federal agents reportedly arrived at Burke's office on Thursday morning unannounced and made everyone leave the building before placing paper over all of the windows, according to the Chicago Sun-Times. The nature of the visit was not known.
Burke, a Democrat, has been the alderman of Chicago's 14th Ward for nearly 40 years and before entering politics was a city police officer. His small law firm Klafter & Burke worked with the president since 2006 to lower property taxes on the Trump's Chicago buildings by more than $14 million.
But Burke and his law firm split with Trump this past May, citing "irreconcilable differences."
Burke's firm was in the middle of handling five cases in which the Trump International Hotel & Tower Chicago was seeking refunds for the millions of dollars it paid in property taxes. But since the split, another law firm has stepped in and picked up the cases.
Burke also worked with Trump's son-in-law and senior adviser Jared Kushner. His firm once handled appeals on property taxes on Chicago's AT&T building, at 225 West Randolph Street, which was just put up for sale by Kushner Companies in October.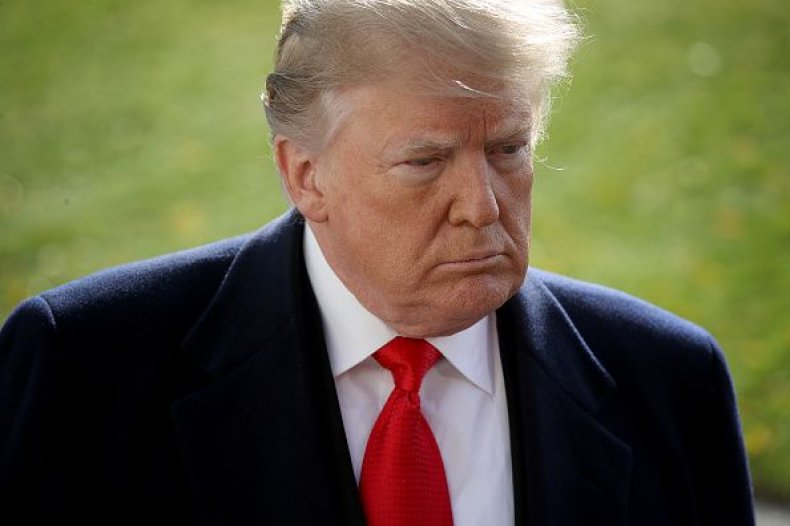 Burke later confirmed and downplayed the investigation.
"As you are aware, there have previously been several other investigations such as this," he said in a statement. "In every instance we cooperated fully. And in every instance nothing has been found. So once again we will be cooperating fully and I am completely confident that at the end of the day nothing will be found amiss in this instance either."
The president's former personal attorney Michael Cohen pleaded guilty to lying to Congress on Thursday, the same day as the raid. Cohen admitted in court that he had been involved with a Trump Tower real estate project in Russia during Trump's 2016 campaign.
Cohen, once hailed as Trump's "fixer," wrote in his statement that he lied to the Senate Intelligence Committee "out of loyalty" to the president.
"I made these misstatements to be consistent with Individual 1's political messaging and out of loyalty to Individual 1," he said after previously identifying "Individual 1" as Trump.
The plea is the latest development in Robert Mueller's special counsel investigation into Russian election interference and possible collusion with members of the Trump campaign. Other former Trump confidants under scrutiny by Mueller include Roger Stone and Paul Manafort.
The president has repeatedly attacked the probe, labeling it a "witch hunt." He called Cohen a "weak man" for cooperating with Mueller.
"Did you ever see an investigation more in search of a crime?" Trump tweeted about Mueller's probe on Thursday. "At the same time Mueller and the Angry Democrats aren't even looking at the atrocious, and perhaps subversive, crimes that were committed by Crooked Hillary Clinton and the Democrats. A total disgrace!"
Update: This story was updated to include a statement from Edward Burke.