Republican Tax Bill Leads to Record-Breaking Drop in Corporate Revenues
The Republican plan to lower corporate tax rates from 35 to 21 percent is having a harder impact on revenue than expected, according to the U.S. Treasury. The agency reported a 31 percent drop in corporate tax revenue last year, nearly two times steeper than was originally forecasted by economists.
This year alone, revenue has fallen another 9 percent, or nearly $11 billion. Corporate taxes are now at their lowest level in 50 years.
When Republican lawmakers passed President Donald Trump's $1.5 trillion tax cut in 2017, they claimed the cuts, which mainly aided corporations and high-income filers, would eventually pay for themselves. Many, including Treasury Secretary Steve Mnuchin, claimed that the benefits would trickle down from corporations and top earners and boost the economy as a whole. But now some are changing their tune, or at least walking back their assurances.
Republican Representative Kevin Brady of Texas said this week that, "We will know in year eight, nine, or 10 what revenues it brought in to the government over time," at the Peter G. Peterson Fiscal Summit. "So it's way too early to tell."
Brady, who co-authored the original tax bill, admitted that its eventual economic benefits would be "hard to know." The Trump administration claimed when it promoted the tax bill that any additions to the deficit would be paid for by the growth the tax bill spurred.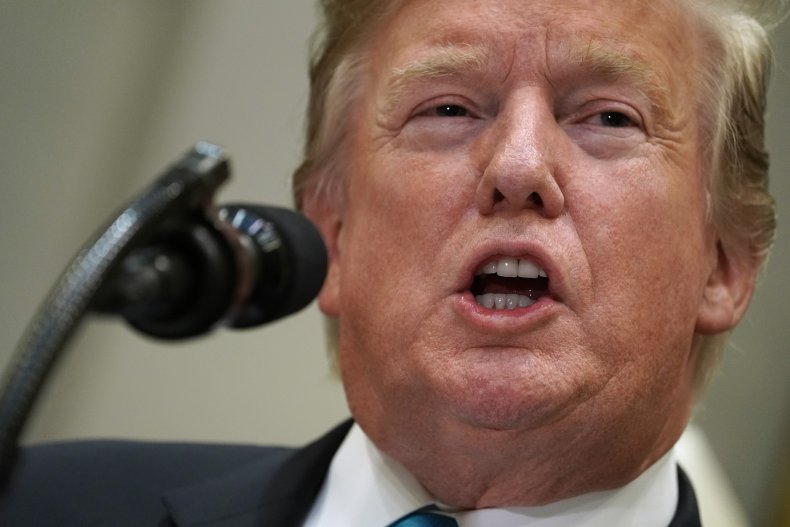 Senator and 2020 candidate Elizabeth Warren has introduced a plan that would lift corporate tax rates, called the "real corporate profits tax." The plan would levy an extra 7 percent tax on all corporate profits over $100 million. The plan, said economists Gabriel Zucman and Emannuel Saez would bring in $1.04 trillion over the next 10 years, essentially undoing the costs of Trump's tax cut but with payments only impacting very large corporations.
An analysis done by the conservative Tax Foundation, however, found that the plan would, "reduce long-run output by 1.9 percent, shrink the capital stock by 3.3 percent, and reduce wages by 1.5 percent."
The IRS, meanwhile, reported that audits are down 10 percent from last year, and down 42 percent since 2010. The decrease in audits mainly helped high-earning filers, as data shows that those who made less than $25,000 had a higher chance of being audited last year than those making between $200,000 and $500,000.