Shortly after The New York Times published a report Tuesday charging that President Donald Trump committed tax fraud in gaining at least $413 million from his father's real estate empire, New York state's Department of Taxation and Finance said it is "vigorously pursuing" an investigation of the newspaper's findings.
"The Tax Department is reviewing the allegations in the NYT article and is vigorously pursuing all appropriate avenues of investigation," a spokesman for the department, James Gazzale, told Newsweek in an email Tuesday afternoon.
In its lengthy investigative piece based on hundreds of thousands of tax and financial documents, the Times said that Trump received $413 million or more in today's dollars from his father Fred's real estate empire, and that he did so largely through dodging taxes in the 1990s.
The story runs counter to Trump's longtime claim that he was a self-made billionaire, which he touted while campaigning for the presidency.
According to the Times, Trump got much of the $413 million through helping his parents dodge taxes by setting up a sham corporation to disguise the money as gifts from his parents. In addition, Trump apparently helped his father take improper tax deductions in the millions. The future president also reportedly undervalued his parents' real estate properties by hundreds of millions of dollars on tax returns to reduce the amount owed to the government when the holdings were transferred to him and his siblings.
"These maneuvers met with little resistance from the Internal Revenue Service," the story states. "The president's parents, Fred and Mary Trump, transferred well over $1 billion in wealth to their children, which could have produced a tax bill of at least $550 million under the 55 percent tax rate then imposed on gifts and inheritances."
Trump denied the Times report through his attorney Charles Harder.
"The New York Times's allegations of fraud and tax evasion are 100 percent false, and highly defamatory," Harder said in a statement to the newspaper. "There was no fraud or tax evasion by anyone. The facts upon which the Times bases its false allegations are extremely inaccurate."
Trump has frequently inflated his personal wealth. He told Forbes in 1982 that he was worth $900 million, when the figure was actually about $5 million.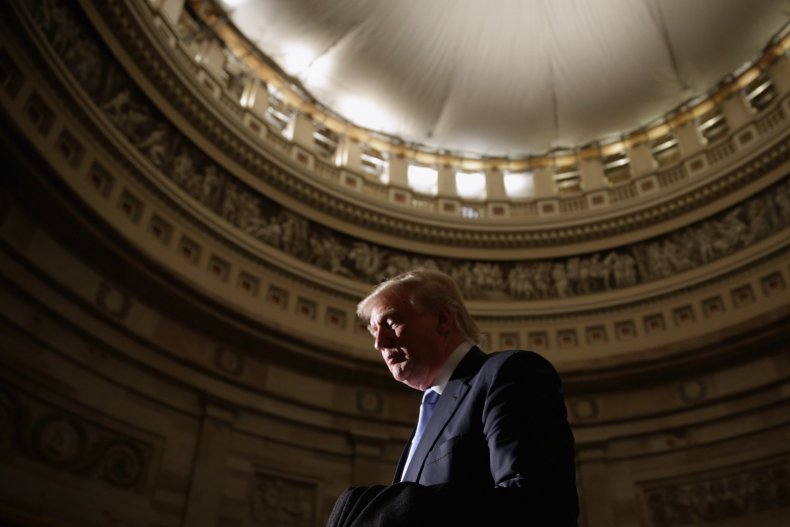 Before becoming president, Trump admitted to attempting to pay as little taxes as possible because he believed the government would waste the money. In 2016, he became the first major-party nominee in four decades to refuse to disclose his tax returns. Trump said he could not reveal his returns because he was being audited by the IRS.