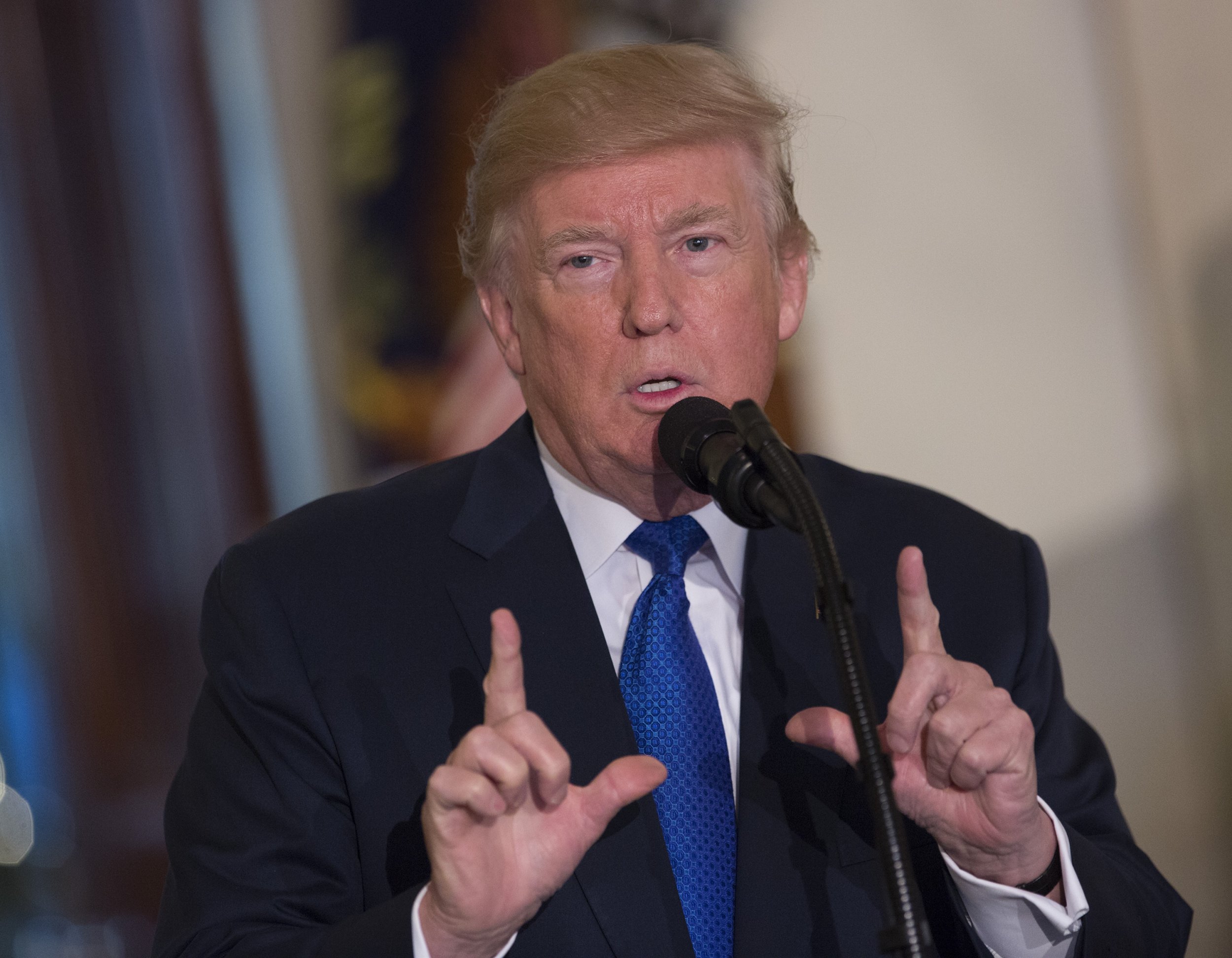 President Donald Trump said Monday that people were "fleeing" New York state partly because of the repercussions of the $1.5 trillion GOP tax plan, passed in late 2017.
"People are fleeing New York State because of high taxes and yes, even oppression of sorts. They didn't even put up a fight against SALT – could have won. So much litigation," the president tweeted.
Trump was referring to a provision in the Republicans' tax reform bill, which he supported and signed into law in December 2017. The provision capped state and local tax (SALT) deductions at $10,000, which hurts those living in high-tax coastal, and mostly Democratic, states with expensive housing, like New York, New Jersey and California.
At the time, the provision was highly contested and fought over in Congress. Before the caps, the deduction was unlimited for some taxpayers.
U.S. Representative Nita Lowey of New York responded to the president Monday on Twitter. "Is he living under a rock?!" she asked. "We fought tooth and nail against the Republican elimination of the SALT deduction. If he's OK with bringing it back, he should join me in convincing members of his own party to reverse their decision to hurt working families."
New York Governor Andrew Cuomo went to Washington, D.C., earlier this year to meet with and petition Trump on the tax. He has called the cap an "economic civil war" against New York and said he would fight it "to the death." He has created a coalition of state governors to do so.
"What he said about SALT is unbelievable. I've been saying for months that it was an assault on New York, pardon the pun," said Cuomo Monday at a press event. "And now the President is running from his own policy. If New York could have stopped it, why did you start it? It was your policy. It is your budget. You took credit for it. Why are you now, number one, abandoning your own policy, which is, you know, only in the world of Donald Trump? And second, if you knew it was bad for New York, why did you do it? Why did you do it?"
No Democrats voted for the Republican tax plan, and 13 House Republicans voted against it, mostly citing the SALT deduction as their breaking point. The House is working on a bill to reverse the cap.
Four states—New York, New Jersey, Connecticut and Maryland—sued Trump in March, claiming that he is purposely trying to hurt states with Democratic leaders.
"Despite the facial neutrality of the 2017 Tax Act, Congress enacted the SALT deduction cap with an illegitimate motive—to punish states that have elected to raise revenue through relatively high taxes and to make substantial public investments," they wrote in the filing.
According to the latest census data available, the population of New York state declined by 48,510 residents between July 1, 2017, and July 1, 2018, more than any other state by number alone. New York state has a population of around 20 million, meaning the loss of population was only about 0.2 percent.
Data compiled by Moody's found that the five states hit hardest by SALT caps—California, Connecticut, Maryland, New Jersey and New York—have seen about average population shifts, on a par with the rest of the country.
This story has been updated to include new comments from New York Governor Andrew Cuomo.