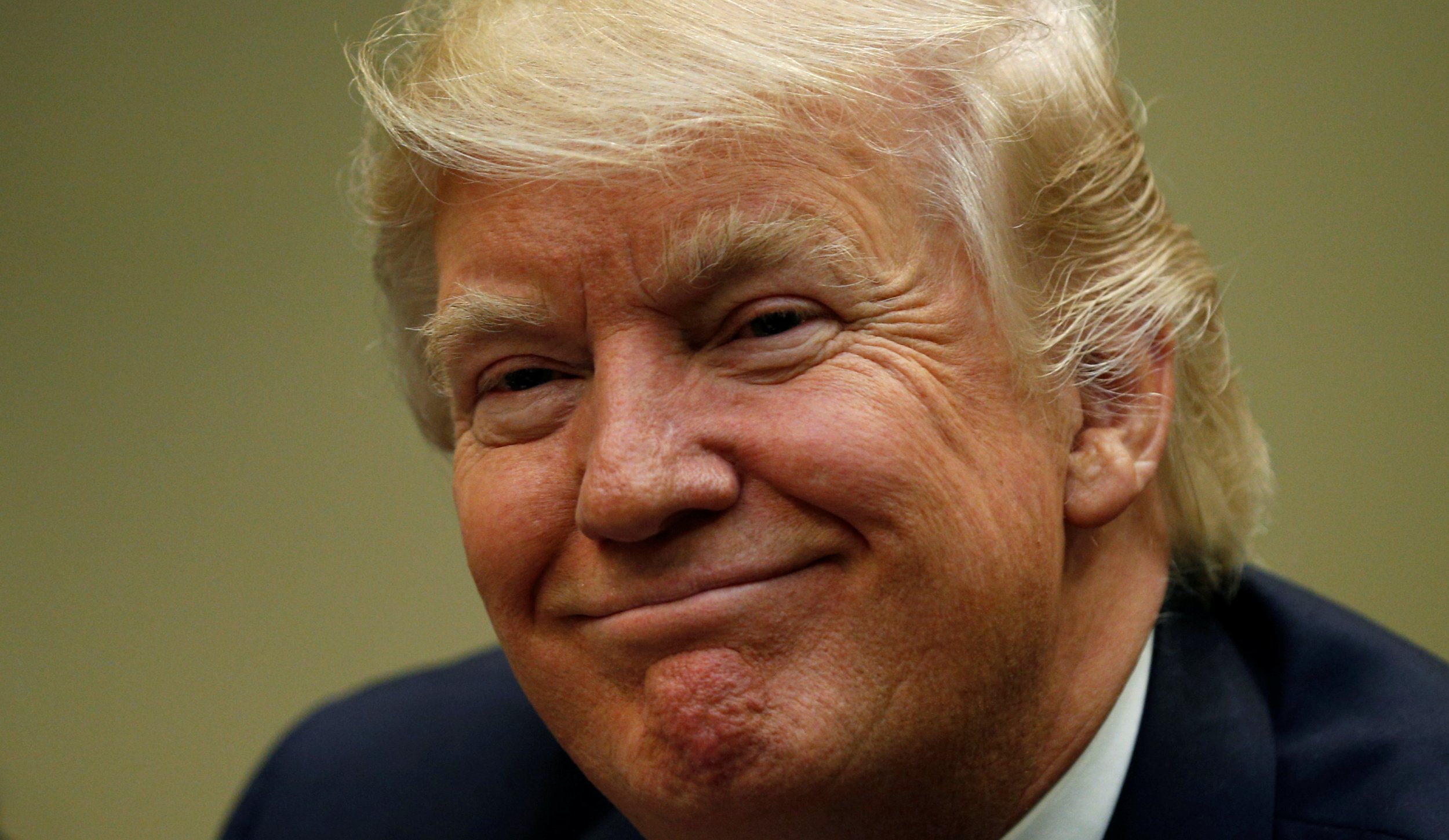 Following the failure of a healthcare bill backed by President Donald Trump, his administration plans to take a lead role in crafting major legislation to cut taxes with an eye toward meeting an August target date, the White House said on Monday.
Trump's pledge to cut taxes, including a lowering of the rates paid by corporations, was a pillar of his 2016 presidential campaign and provided much of the fuel for the heady stock market rally that followed his Nov. 8 victory.
"Obviously, we're driving the train on this," White House spokesman Sean Spicer said during a briefing.
"We're going to work with Congress on this," Spicer said, adding that tax cut legislation is a "huge priority" for the Republican president and "something that he feels very passionately about."
Spicer noted that Treasury Secretary Steven Mnuchin has talked about August as a target date for tax legislation, but said the timetable could slip depending on how quickly a consensus could be reached.
Getting a broad tax bill passed by Congress and on Trump's desk for signature into law looks to be no easy feat, especially after intra-party differences last week torpedoed the healthcare legislation Trump had backed.
Republicans for seven years had promised to dismantle Democratic former President Barack Obama's Affordable Care Act, dubbed Obamacare, and the Trump administration made it its top priority when he took office in January.
But the effort collapsed on Friday when members of the Freedom Caucus, the most conservative lawmakers of the House of Representatives, refused to support the bill, which was backed by House Speaker Paul Ryan.
The stinging defeat alarmed investors who began reassessing the chances for passage of the tax agenda this year. Major U.S. stock indexes opened sharply lower on Monday before paring losses, with the Dow Jones and the S&P 500 ending only moderately down.
Healthcare was Trump's first major legislative initiative and its failure showed the fine line the president will have to walk to keep Republicans united.
The top House Republican on tax policy said on Monday that repealing Obamacare taxes will not be a part of the larger tax-reform effort.
"We never envisioned bringing Obamacare taxes into that effort and I still don't," House Ways and Means Committee Chairman Kevin Brady said.
Obamacare taxes "go away when we repeal and replace. And so regrettably, they stay in place," he added.
Democrats Might Be Open to Talks
Analysts at Bank of America Merrill Lynch predicted in a research note that a tax bill, "if passed at all, could be a very watered-down version of current proposals."
The White House over the weekend dangled the idea of a compromise tax restructuring that could win support from moderate Democrats. White House chief of staff Reince Priebus on Sunday said such a package could include middle-class tax cuts.
Spicer on Monday remained vague on how much Trump would allow the federal deficit to grow as a result of the tax cuts.
"It's a really early question to be asking at this point," Spicer said.
The U.S. tax code has not undergone a major overhaul since 1986, during the administration of Republican President Ronald Reagan.
Democratic Senator Christopher Coons signaled his party would be open to discussing tax legislation if it was not merely a giveaway to the rich. Democrats had fought former President George W. Bush's tax policies for that reason.
"If we have a move toward tax reform that could strengthen manufacturing, strengthen our exports and provide tax relief to the middle-class—not overwhelmingly to the wealthiest—there's a menu for us to start talking about it," the Delaware senator told MSNBC's "Morning Joe" program.
Although winning over Democrats may be tough, the alternative—getting Republicans to vote as a bloc—could be a hard road in light of the healthcare rebellion by Republican lawmakers.
"Trump is stuck. He can't cajole the arch conservatives in the Republican Party, and at the same time, my sense is the Democrats don't want to throw him a bone either, so it is going to be difficult," said Jack Ablin, chief investment officer at BMO Private Bank in Chicago.
Despite aggressive lobbying by Trump, Ryan and Vice President Mike Pence, Freedom Caucus members saw too may similarities to Obamacare in the Republican healthcare bill. Moderates were concerned over the prospect of millions of Americans losing health insurance.
One Republican lawmaker, Representative Tom Cole of Oklahoma, suggested Congress focus first on such things as getting a "realistic budget" done and passing legislation to raise the national debt ceiling.
"And then start on tax reform," Cole told MSNBC's "Morning Joe" program. "But start with real hearings and start in a way that everybody at least at the outset is a potential player."
Representative Ted Poe of Texas, who resigned from the Freedom Caucus after the healthcare debacle, said that getting an infrastructure spending package - another key piece of Trump's legislative agenda intended to spur economic growth - through Congress will be no "slam dunk."
"It's going to be very, very difficult," Poe told CNN's "New Day" program.