While at Haverford College, a Student Tried to Access Trump's Tax Return With Fake FAFSA Application
At a time when calls for President Donald Trump to release his tax returns were high, a then-Haverford College student attempted to access the information through a fake financial aid application.
On Tuesday, Justin Hiemstra, 22, pleaded guilty to two misdemeanor counts before United States District Judge Cynthia Rufe. In 2016, days before the presidential election, Hiemstra, along with Andrew Harris, also a Haverford student at the time, used the school's computer to try obtaining Trump's highly sought-after tax returns.
During the 2016 presidential campaign, Trump promised to release his tax information but has yet to do so, often saying they're under an audit. His failure to make his tax information public could possibly keep him off the ballot in California, which recently passed a law requiring presidential primary candidates to release their tax returns.
However, it's unclear at this point if the law will be able to stay on the books. On the same day that Hiemstra entered his plea, President Donald Trump's re-election campaign and the Republican Party sued California, challenging the constitutionality of the law.
On November 2, 2016, Hiemstra and Harris, according to the Eastern District of Pennsylvania's U.S. Attorney's Office, filled out a false Free Application for Federal Student Aid (FAFSA) form using Haverford's computer lab. They included the name of a member of the Trump family on the form but found that someone already had a username and password for Donald Trump.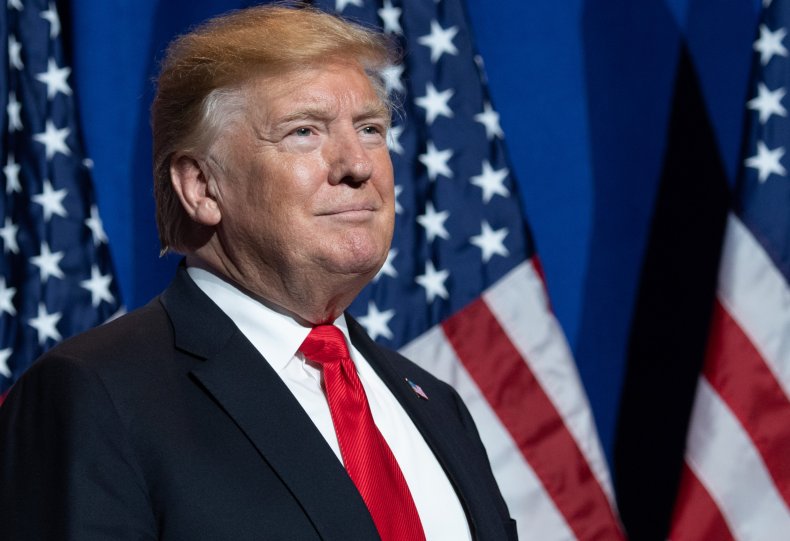 After answering the challenge questions correctly, Hiemstra was able to reset the password for the account. He then used Trump's social security number and date of birth to try to import Trump's tax information into the FAFSA application. However, the attempt failed.
"No matter what you think about the President's tax returns, clearly this kind of illegal activity cannot be tolerated or condoned. Unauthorized or false attempts to obtain any citizen's IRS filings are a serious violation of privacy rights and a federal crime, and there's nothing funny about it," U.S. Attorney McSwain said in a statement. "Now this defendant is being held accountable for his actions, as he should be."
McSwain, who was appointed by Trump in 2017, posted on Twitter that there's "nothing funny about it" and reiterated that it was a serious violation of privacy and federal crime. Newsweek reached out to Hiemstra's attorney but did not receive a response in time for publication.
An attorney for Haverford told Newsweek that the college's only role was to "provide information requested by [the investigating] agencies as specifically required by federal law."
Hiemstra faces a maximum of two years in prison and a $200,000 fine.
This article has been updated to include the response from Haverford College's attorney.