Where Are Donald Trump's Tax Returns? President Is a 'Walking Conflict of Interest' Says Bob Woodward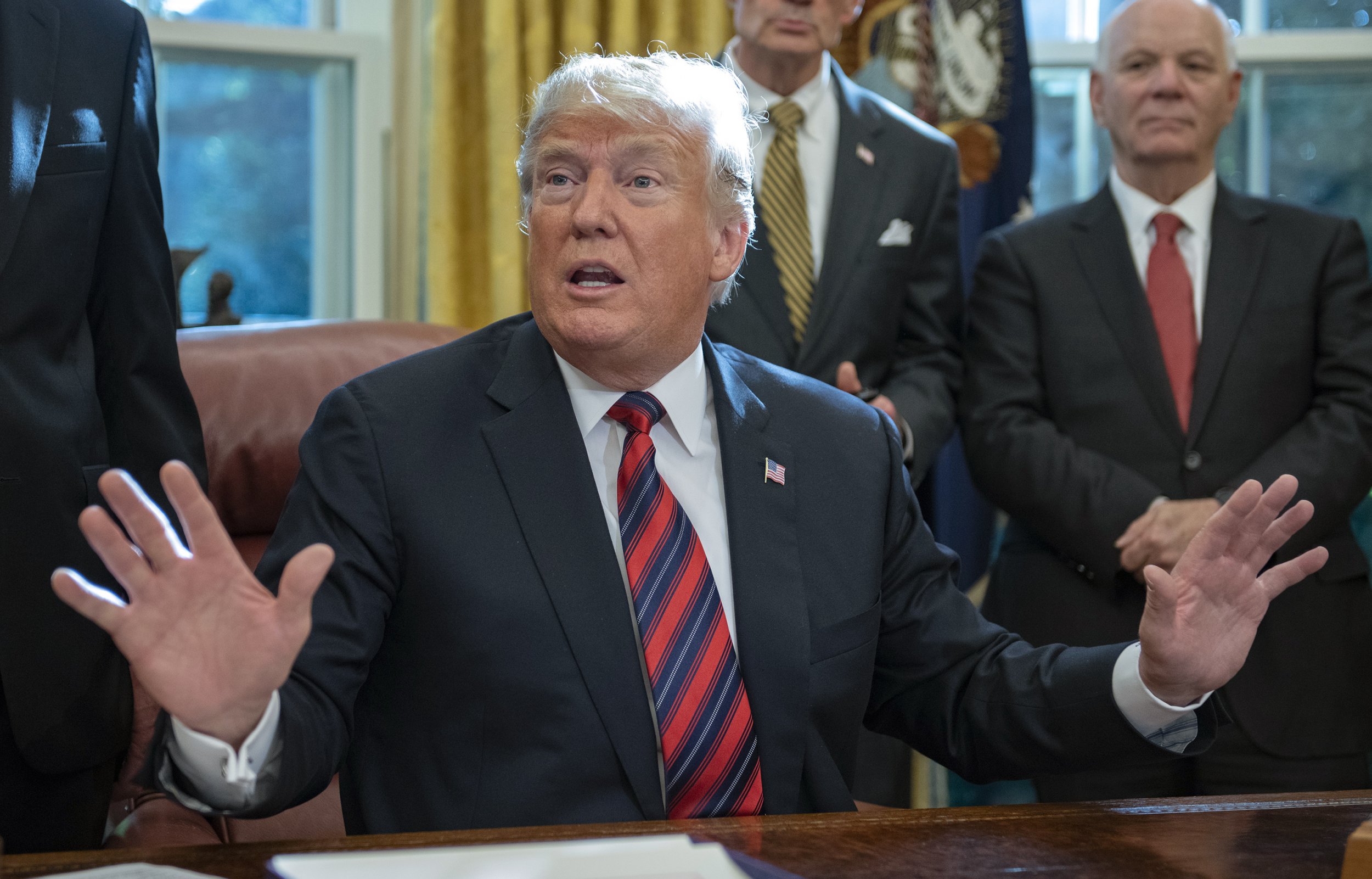 Veteran journalist Bob Woodward branded president Donald Trump a "walking conflict of interest" this week due to the secrecy surrounding his tax returns.
Woodward appeared on MSNBC's Morning Joe today to discuss an article published by The Washington Post yesterday which alleged that lobbyists with ties to the Saudi government in December 2016 paid for up to 500 nights at Trump's Washington, D.C., hotel.
Read more: MSNBC host says Trump's confessed crimes more obvious than Nixon's
"The Saudis are always throwing around money," Woodward said. "And let's face it, Donald Trump is a walking conflict of interest on something like this. Billions of dollars the Saudis will throw around to make sure they have a good relationship with Trump and the administration."
The newspaper reported lobbyists had spent more than $270,000 to book U.S. veterans into the hotel as part of a plot to campaign against a law that could open Saudi Arabia to legal action from families of September 11 attack victims and others. According to the Post, hotel stays were offered at no cost to the veterans—while links to the Saudi government were kept quiet.
The alleged aim was to get the veterans to Capital Hill to lobby in Saudi Arabia's interests. Trump still owns the hotel in question. Lobbyists said they chose it because of discounts.
Political tensions in Washington remain high following the killing of Saudi journalist and columnist Jamal Khashoggi inside the Istanbul consulate two months ago.
Trump's position on the matter has conflicted with the assessment of his own security services, including the CIA and other Republican politicians, especially over the killing's alleged link to Crown Prince Mohammed bin Salman.
"It could very well be that the crown prince had knowledge of this tragic event—maybe he did and maybe he didn't!" the president said in his statement last month.
Woodward said during his MSNBC appearance that viewing Trump's tax returns would be the main way to discover any potential conflicts of interest—and he called for their release.
He noted: "There are so many things that we don't know which leads us to the missing piece, Trump's tax returns. If we had his tax returns it would be the roadmap to, not everything, but I know from talking to people in the IRS and in the Trump Organization that is the key.
He continued: Even though he refused in 2016 to release them it would be great if somebody were to get them. I tried in 2016 and failed and regret that piece is not there.
"I mean it would be like somebody, a senator, running for president, and you say, 'Well, you can't have his voting record, it's secret.' It would be absurd." He added: "What's hidden?"
Woodward's comments were first reported today by Raw Story.
When he was campaigning, Trump indicated the financial filings would see the light of day if he was elected. But since then, the White House has maintained they are under audit.
Calls for their disclosure were renewed in October in the wake of an explosive New York Times report into Trump's financial history. But as reported by The Hill at the time, White House press secretary Sarah Huckabee Sanders said there were no plans to publish the documents.
Last year, Trump told Fox News the release of his tax returns would be "meaningless."
He said: "It doesn't matter because they are so far back. At the right time, I will release them. I hope to release them. I would like to release them. But when I'm under audit, I can't do that."