Donald Trump's Tax Returns: Democrats Will Demand President's Records With House Majority
Democrats will likely use their new House majority to demand President Donald Trump's tax returns as they subject the administration to a tough new regime of oversight.
MSNBC's Ari Melber first reported Tuesday night plans by Representative Richard Neal, ranking member of the House Ways and Means Committee, to use his powers as committee chairman to review the returns.
Neal, a Massachusetts Democrat, who was expected to lead the committee after Democrats took hold of the House in Tuesday's midterms, told CNN in October that he first planned to ask Trump for the tax returns, and if the president refused, Neal said he would use an obscure 1924 IRS code law to formally request them.
"I think we would all be comfortable if this was done on a voluntary basis," Neal said. "If they would resist the overture then I think you could probably see a long and grinding court case."
Trump broke with decades of precedent when he launched his bid for the presidency by refusing to make his tax returns public. The president said that the tax returns were under audit, and could not be released until the audit was completed, even though the IRS has debunked this, saying an audit was no obstacle to disclosure.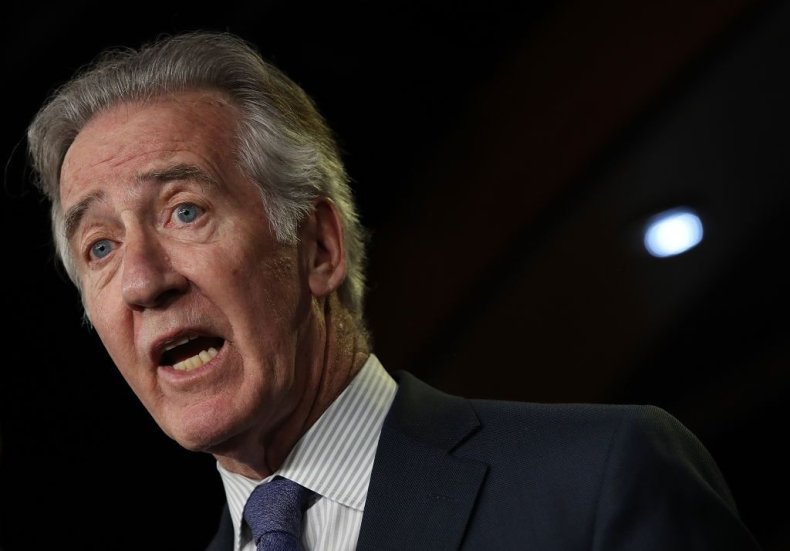 The law Neal planned to use gives the Ways and Means committee chairman the power to demand and receive any taxpayer records from the IRS for confidential review. The request is expected to be challenged by the president's lawyers, leading to a protracted court battle.
Elijah Cummings, the Democrat from Maryland expected to lead the House Oversight Committee, told CNN that the president's tax returns could also form part of the panel's probes into alleged violations of the Emoluments clause of the Constitution, but said the committees would probably coordinate their oversight efforts.
House Democrats were also expected to use their new power to launch investigations into the administration's controversial policies, alleged collusion with Russia, and more.
Trump on Tuesday, when questioned on the prospect of a legal fight over his tax documents if the Democrats won the House, said, "I don't care. They can do whatever they want, and I can do whatever I want."