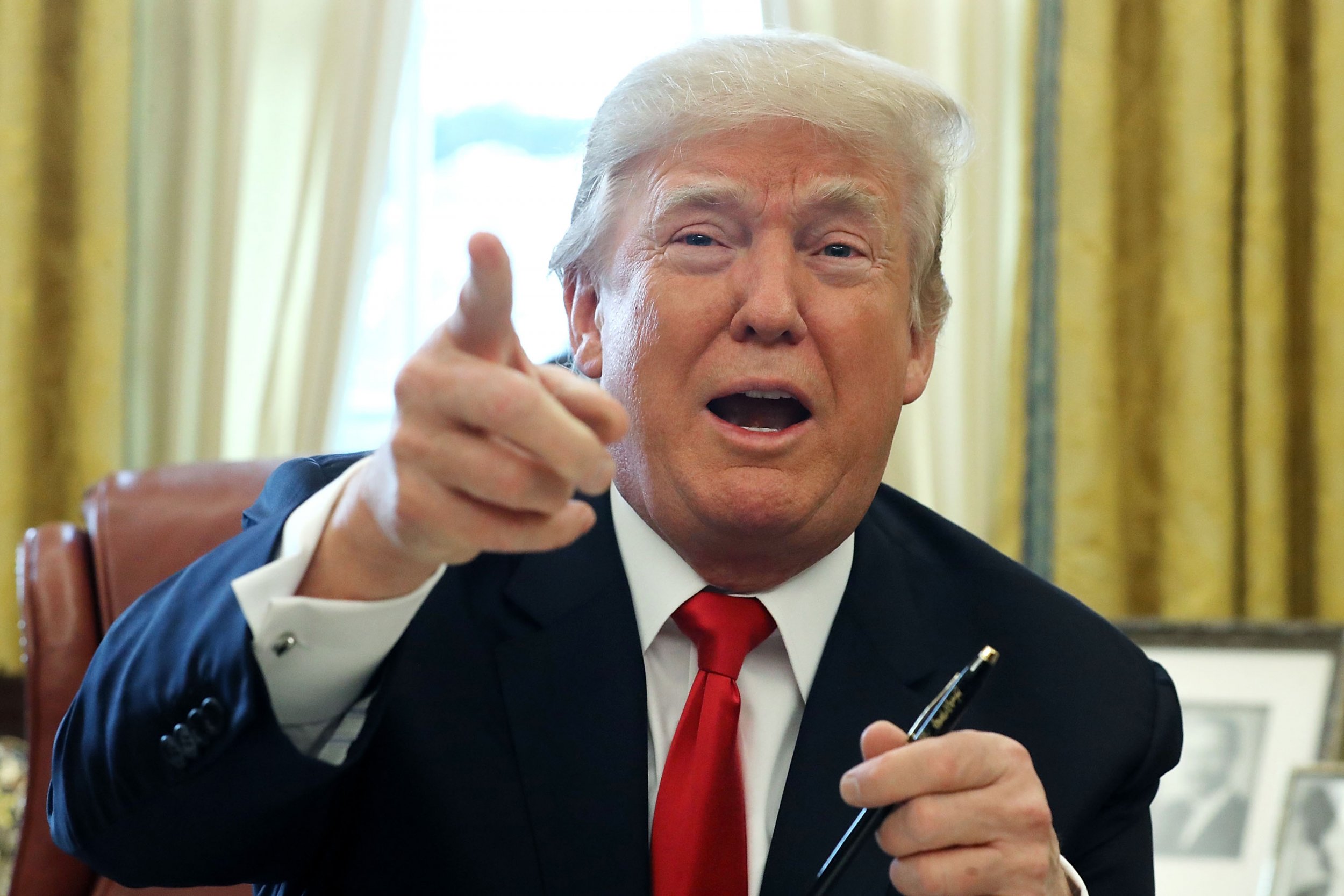 President Donald Trump lost nearly $1 billion, or "more money than nearly any other individual American taxpayer," between 1985 and 1994, according to a new report by The New York Times. The president responded Wednesday by claiming that those significant losses were just a way to get out paying the federal government owed money for "sport."
Yet while brushing off depriving the federal government of huge amounts of revenue, Trump has repeatedly spoken out and created a policy against impoverished Americans who rely on welfare programs, whom he views as gaming the system.
"Real estate developers in the 1980's & 1990's, more than 30 years ago, were entitled to massive write-offs and depreciation which would, if one was actively building, show losses and tax losses in almost all cases. Much was nonmonetary. Sometimes considered 'tax shelter,'" the president tweeted Wednesday morning following the Times report.
"You would get it by building, or even buying. You always wanted to show losses for tax purposes....almost all real estate developers did - and often re-negotiate with banks, it was sport. Additionally, the very old information put out is a highly inaccurate Fake News hit job!"
The Times found that between 1990 and 1991, the president's businesses lost more than $250 million each year, "more than double those of the nearest taxpayers in the I.R.S. information for those years." If the president was truly losing millions of dollars each year (and declaring bankruptcy on a number of occasions) to game the government for "sport," he was truly blowing his competition out of the water.
In a statement to the Times, a White House official said, "The president got massive depreciation and tax shelter because of large-scale construction and subsidized developments." They added, "That is why the president has always scoffed at the tax system and said you need to change the tax laws. You can make a large income and not have to pay a large amount of taxes."
But the president's $1.5 trillion tax plan gave the top 1 percent of Americans about 21 percent of the tax cuts. By 2027, over 80 percent of tax cuts will flow to the top 1 percent.
The tax plan also cut corporate rates from 35 percent to 21 percent. In the plan's first year, the number of U.S. companies paying no taxes at all doubled. Yet corporations received 11 times as much in tax cuts as they gave to their employees in one-time bonuses and wage hikes, according to Americans for Tax Fairness.
Trump's tone on his own tax avoidance compared sharply with the scorn he has expressed for those he claimed were cheating the welfare system.
"People are taking advantage of the system," said the president in 2017 while calling for major welfare reform. He later repeated that welfare was "becoming a very, very big subject, and people are taking advantage of the system."
Late last year, the president floated creating new work requirements for those benefiting from food stamps. "Millions of able-bodied, working-age adults continue to collect food stamps without working or even looking for work," Trump said. "Our goal is to move these Americans from dependence to independence, and into a good-paying job and rewarding career."
Through the United States Department of Agriculture, Trump proposed a new rule earlier this year that would cut "able-bodied adults without dependents" between the ages of ages 18 to 49 off of food stamps after three months unless they found work or registered in an education or training program.
Under that rule change, about 755,000 would lose SNAP benefits over three years.
This week, Trump's United States Office of Management and Budget floated a new initiative that would disqualify millions of impoverished Americans from receiving all kinds of welfare aid by changing how poverty levels in the U.S. are calculated.
The president has also repeatedly called out migrants seeking asylum in the U.S. for "gaming the system" and benefiting off of the federal government's coffers.
Trump has accused families fleeing violence and economic hardship in Central America of running a scam. "Asylum, you know I look at some of these asylum people, they're gang members. They're not afraid of anything," the president said while visiting the border. "And they say 'I fear for my life,' they're the ones causing fear for life. It's a scam, it's a hoax."
The president's Department of Justice recently issued a rule-change proposal that would make immigrants who use Medicaid and other welfare programs subject to deportation.