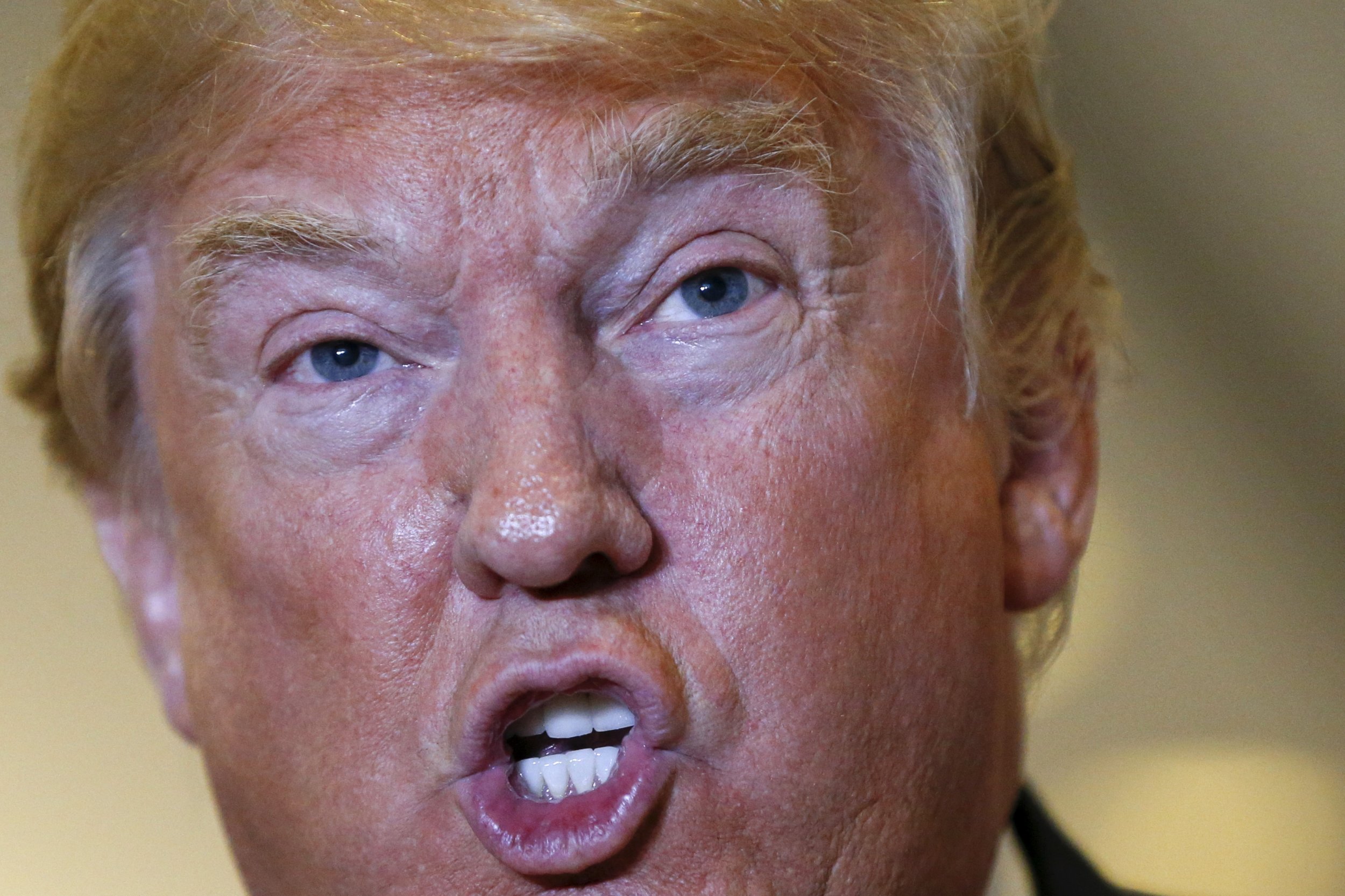 The battle over Donald Trump's taxes resumed on Wednesday, as a super PAC aligned with Hillary Clinton hammered the GOP's presumptive nominee for his refusal to release his tax returns, saying it makes him less transparent than one of the most controversial U.S. presidents, Richard Nixon.
Trump told the Associated Press on Tuesday that he will not release his taxes before the November election—leading some to speculate over how much the billionaire is really worth, how much he pays in taxes and whether he gives as much to charity as he claims.
"Donald Trump's staunch refusal to release his tax returns makes him less transparent than Richard Nixon, who disclosed his under-audit returns in 1972. Let that sink in for a moment: Next to Donald Trump, Tricky Dick looks like a paragon of transparency," said Jessica Mackler in a statement. Mackler is president of American Bridge 21st Century, a super PAC with a focus on opposition research. It was founded by longtime Clinton ally David Brock.
"Voters deserve to know whether or not Trump pays his fair share in taxes, for example, or if he's too cheap to give to charitable causes," Mackler said.
Trump's refusal to release his taxes is a shift from his previous stance. In February, the reality-TV star said he could not release his taxes because he was being audited by the Internal Revenue Service. But the IRS told The Huffington Post that "nothing prevents individuals from sharing their own tax information," and others were equally puzzled by Trump's refusal. "They are his to release," Stanford tax law professor Joseph Bankman told Politico.
Trump claims his net worth is $10 billion, but Forbes puts his worth at less than half that, $4.5 billion. In 2006, Trump sued New York Times reporter Timothy O'Brien over O'Brien's claim, in his book TrumpNation: The Art of Being the Donald, that Trump was actually worth substantially less than he claimed—between $150 million and $250 million. Trump sued O'Brien for libel, seeking $5 billion in damages, and spent more than $1 million in legal fees, but he lost.
In March, Mitt Romney, the GOP's 2012 presidential nominee, speculated that Trump's tax returns may contain a "bombshell" that, if revealed, could sink the candidate's campaign. Trump shot back that his taxes contain "nothing of note."