Report: Donald Trump Says Ted Cruz's Birthplace Could Be a 'Big Problem'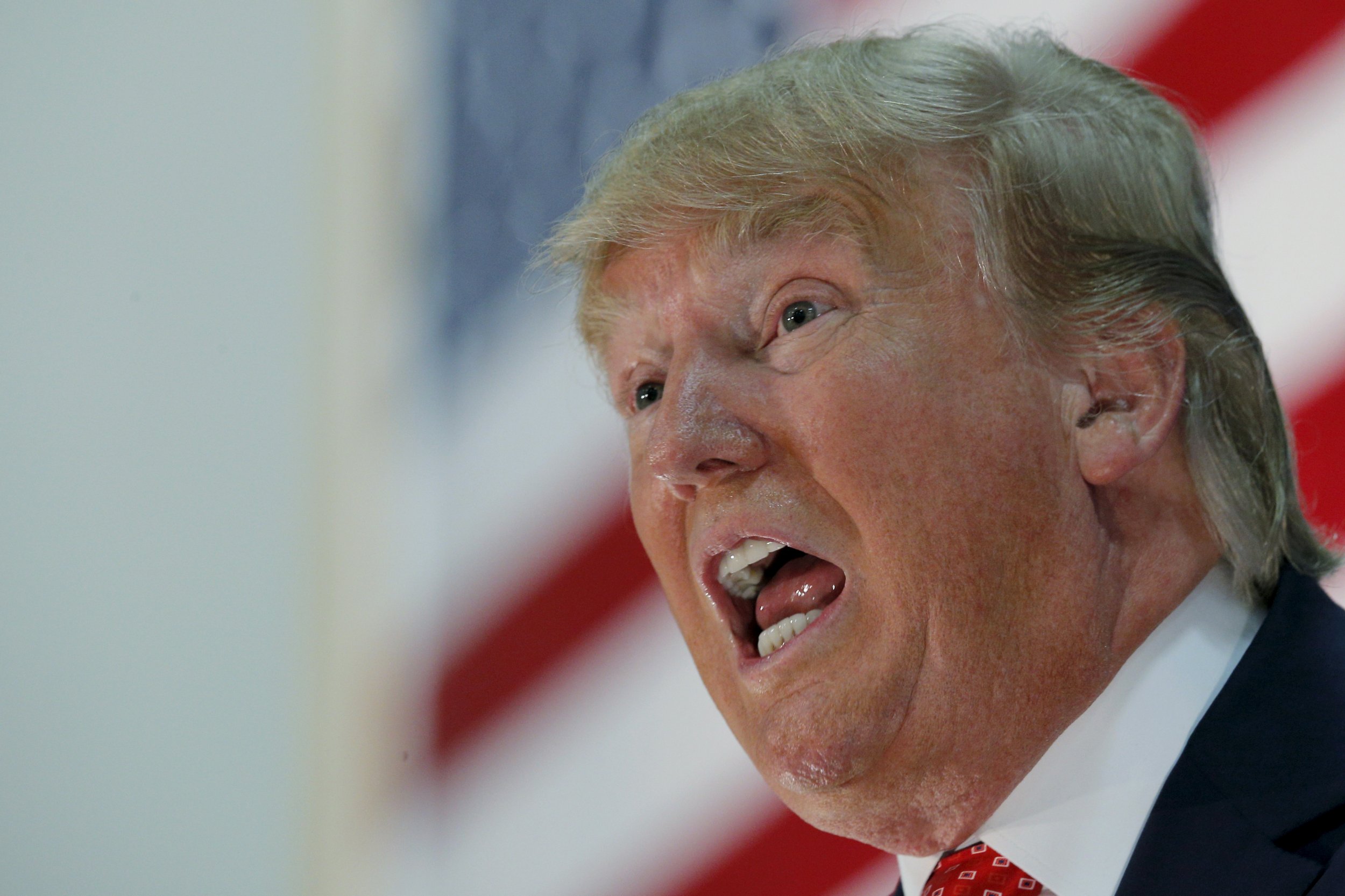 WASHINGTON (Reuters) - Republican presidential front-runner Donald Trump has waded back into the topic of eligibility for the U.S. presidency, telling the Washington Post that rival Ted Cruz could run into trouble if he won the party's nomination because he was born in Canada.
Trump, the real-estate billionaire, had previously demanded that President Barack Obama prove he was born in the United States. He appeared to re-enter that "birther" arena with his latest comments, which were published on Tuesday.
Trump dominated the Republican pack in a recent Reuters/Ipsos national poll, but Cruz leads the field in Iowa, the first state to hold its presidential nominating contest next month ahead of the November 2016 election.
Trump told the Post he was not attacking Cruz, simply repeating chatter he had heard about Cruz's birthplace. But he said it could cause problems, including potential court challenges.
"Republicans are going to have to ask themselves the question: 'Do we want a candidate who could be tied up in court for two years?' That'd be a big problem," Trump was quoted as saying in an interview with the Post. "You don't want to be running and have that kind of thing over your head."
Presidents must be "natural-born citizens" under the U.S. Constitution. Cruz was born in Calgary, Alberta, but his mother was a U.S. citizen, which he says meets the requirements to run.
Previous presidential candidates, such as Republican U.S. Senator John McCain, who were born outside the United States to parents who were citizens, were also considered eligible. McCain was born in the then U.S.-controlled Panama Canal Zone.
Cruz dismissed the comments on Tuesday with a lighthearted tweet implying Trump's remarks were far-fetched.
He linked to a video of the "jumping the shark" scene from a 1977 episode of the television show "Happy Days" in which the character Fonzie jumps over a shark while on water skis. The phrase has come to indicate when a fading TV show does something outrageous or silly to grab attention.
Cruz has avoided engaging with Trump's critiques so far. Trump has questioned how Cruz's evangelical Christian faith fits with his Cuban heritage and criticized his opposition to ethanol subsidies.
Trump also raised questions about Cruz's birthplace early in 2015, but later backed down and said he thought the senator was eligible to run.