Donald Trump Admits He Only Tells the Truth 'When I Can'
President Donald Trump, who has been estimated to have made over 5,000 misleading statements during his presidency, has admitted that he only tells the truth when he can.
"Well, I try. I do try … and I always want to tell the truth," Trump said in an interview with ABC's White House correspondent Jonathan Karl on Wednesday. "When I can, I tell the truth. And sometimes it turns out to be where something happens that's different or there's a change, but I always like to be truthful."
The comments came after Karl noted that during his 2016 presidential campaign, then-candidate Trump had made a promise that he would never lie to the American people.
"Can you tell me now, honestly, have you kept that promise at all times? Have you always been truthful?" Karl asked.
As Trump approaches the halfway point of his presidency, fact checkers at The Washington Post have estimated that the president has made over 5,000 false or misleading claims during his time in the Oval Office. Some of his most repeated falsehoods are about Russian collusion and interference in the 2016 election, the stock market, unemployment and Obamacare.
The number of lies or misleading claims Trump is making have only increased the closer the nation gets to the heated 2018 midterm elections. News organizations report that the president made as many as 170 false claims during the second week of October alone on everything from the size of his rally crowds to protections for pre-existing health conditions.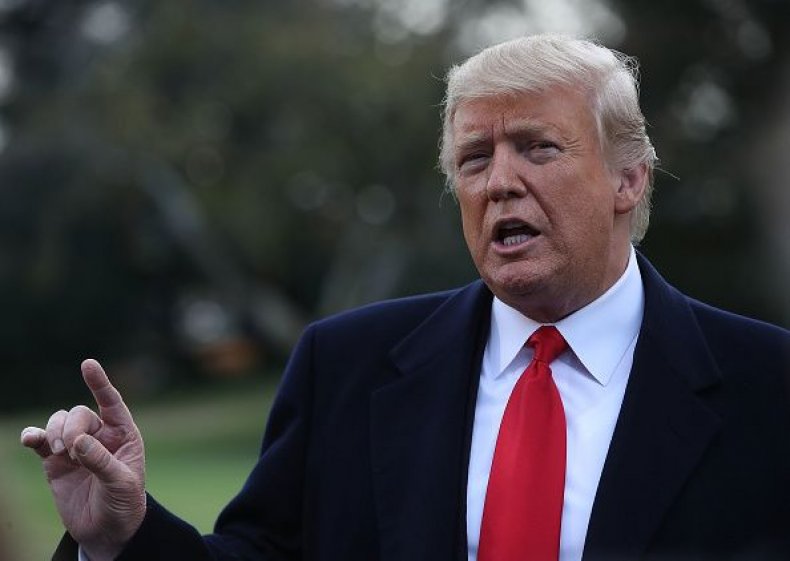 Most recently, Trump asserted that the United States is the only country to grant birthright citizenship— a constitutional amendment that he says he plans to override. But 30 other countries, including Canada, Mexico and Pakistan, have similar automatic citizenship policies.
When Karl pointed to that false statement, Trump shrugged it off, saying "Well, I was told that." He then went on to say that he is to blame for so many people wanting to come to the United States because he has made the economy so strong.
The president has also been caught telling lies about the approaching migrant caravan traveling through Mexico to the southern border. Trump has claimed that the caravan included members of MS-13 gang members, terrorists and "unknown Middle Easterners," but gave no evidence. Later, Trump conceded there was "no proof of anything."
Trump is expected to give remarks about immigration on Thursday before heading to a campaign rally in Missouri. News outlets are reporting that the discussion will be focused on the issue of asylum. Trump has said that he is considering a partial shutdown of the asylum process along the U.S.-Mexico border to halt the approaching migrant caravan. The move would likely lead to immediate lawsuits from social justice organizations challenging the Trump administration's action.
"You have the caravans coming up that look a lot larger than it's reported, actually," Trump said during the ABC interview on Wednesday. "I'm pretty good at estimating crowd size. And I'll tell you, they look a lot bigger than people would think."
The president is notorious for overestimating the number of people who attend his rallies and campaign events. He directed former press secretary Sean Spicer to falsely claim that the crowd at his inauguration in 2017 was the "largest audience to ever witness an inauguration, period." Spicer later admitted that he regretted making the statement.
Even allies of the president know that he often spews falsehood and misleading statements. Last week, longtime Trump confidante Anthony Scaramucci told CNN, "Okay, well we both know that he's telling lies. So if you want me to say he's a liar, I'm happy to say he's a liar."
Update: This story has been updated to include details of a speech President Trump is set to give on immigration Thursday.